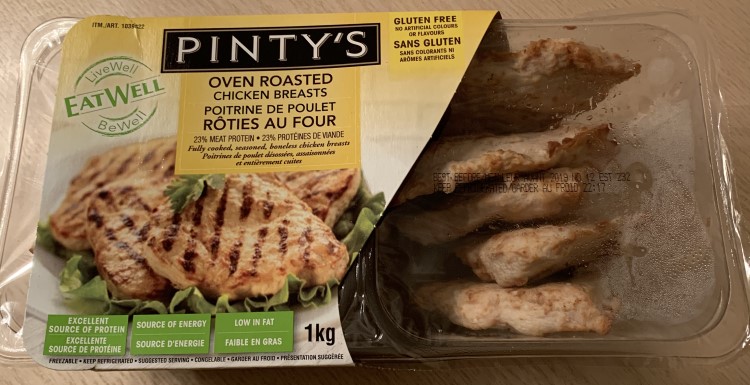 Convenient but definitely not my favorite!
Please note that this review was not paid for or sponsored by any third party. I purchased this product with my own money and the opinions in this review are strictly my own. I am not affiliated with Costco or any of its suppliers. I am just a fan of the company. I write these reviews to help my fellow shoppers.
I'm always on the hunt for items that make meal prep easier, especially ones that are reasonably healthy. Recently, I picked up the Pinty's Oven Roasted Chicken Breasts to review!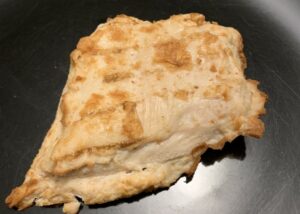 Taste
I didn't love the taste of the Pinty's Oven Roasted Chicken Breasts. The chicken is very moist and tender, but tastes processed. It's seasoned generously, but it's very salty and there was something about the flavor that my taste buds didn't love. It's hard to describe – it was almost a sweet taste. I tried adding using these chicken breasts as the chicken in my Berry Salad using the Eat Smart Sweet Kale Salad Kit from Costco and they didn't go well with the salad at all. They might be better in a sandwich or used for chicken burgers.
Cost
The Pinty's Oven Roasted Chicken Breasts come in a two-pack, with five chicken breasts in each pack. The cost is Canadian $14.99 Canadian but I was able to snag these at $3.50 off. I think $14.99 is a little expensive to be honest but meat is usually never cheap.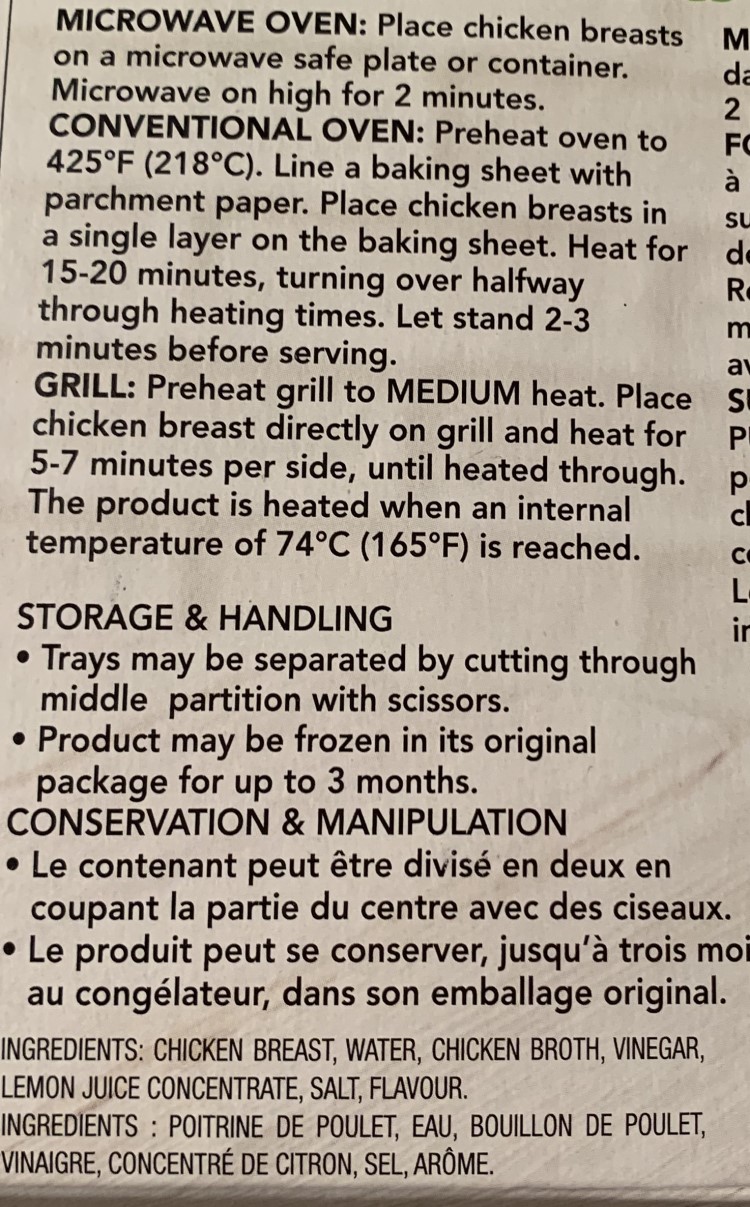 Convenience
You can eat these cold or heat them in the oven, the microwave or even on grill. They're more convenient than cooking chicken from scratch and would be good for nights where you need a quick protein for dinner. They also seem like a good lunch option (like I said, I wondered if the flavor might work better in a sandwich or wrap or something). The best-before date is about a month from the date when I purchased the breasts. You can also extend their expiry date by freezing them.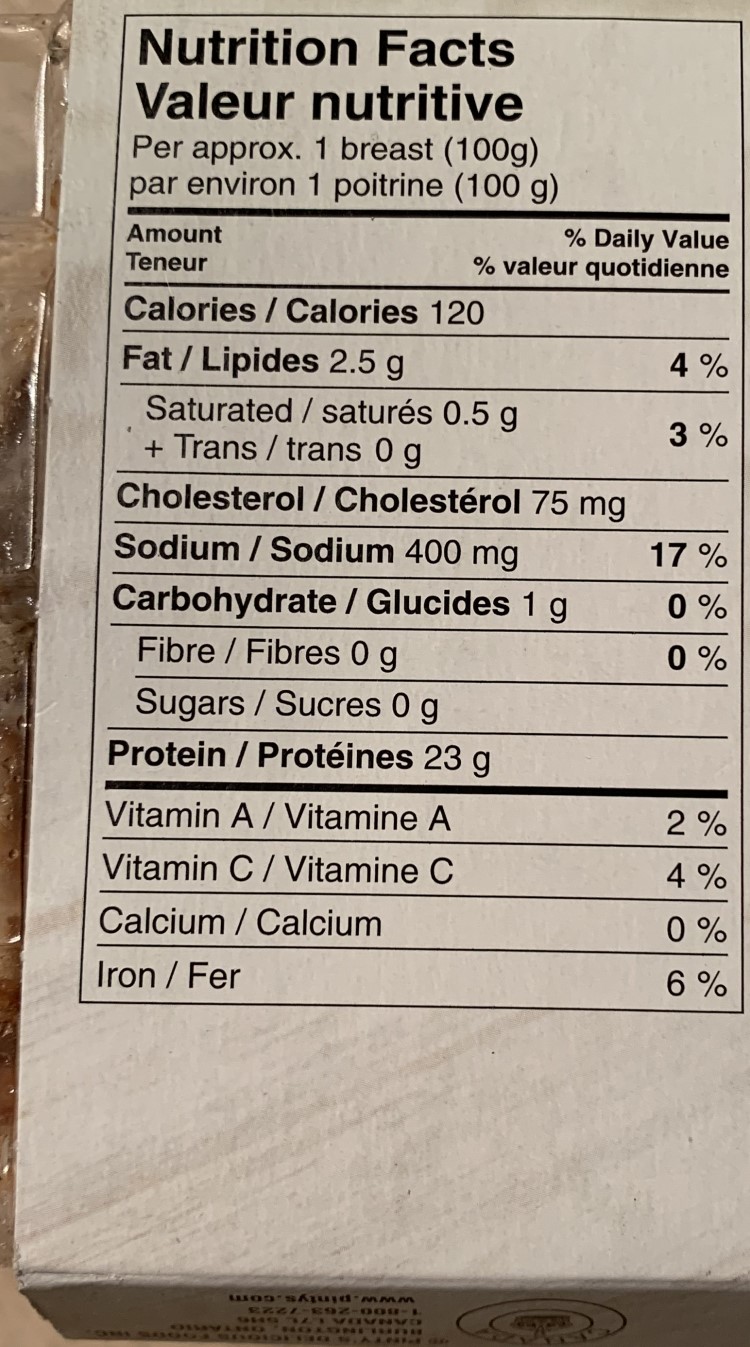 Nutrition
One chicken breast contains 120 calories, 2.5 grams of fat, 400 milligrams of sodium, one gram of carbohydrates and 23 grams of protein, so these chicken breasts are definitely a low calorie, low fat and high protein option! The sodium content is quite high though. The ingredients list is very short, which is nice. The chicken breasts are gluten-free.
The Pinty's Oven Roasted Chicken Breasts were too salty and honestly just didn't taste that great. They're super convenient though! Despite being less convenient, I'd much rather buy a pack of the Costco Kirkland Signature Chicken Breasts, season them the way I like them and throw them in the oven.
Taste: 4/10
Cost: 6/10
Convenience: 10/10
Nutrition: 8/10
Have you had these? What did you think? In what ways do you like to use these?