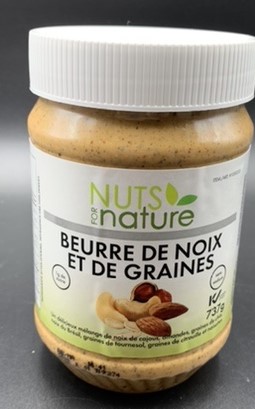 A mild and creamy nut butter!
Please note that this review was not paid for or sponsored by any third party. I purchased this product with my own money and the opinions in this review are strictly my own. I am not affiliated with Costco or any of its suppliers. I am just a fan of the company. I write these reviews to help my fellow shoppers.
I've been eyeing this Nuts for Nature Nut & Seed Butter for quite some time and finally have used up my Costco Kirkland Signature Almond Butter so I decided to buy this Nuts for Nature Nut & Seed Butter to see how it tastes!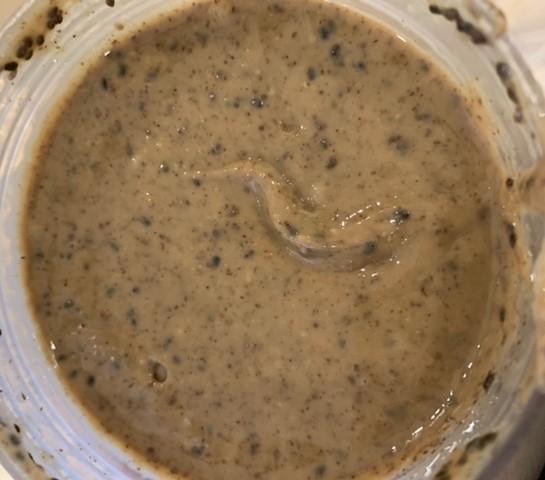 Convenience
The Nuts for Nature Nut & Seed Butter needs to be refrigerated after opening. The best before date is about eight months from the date I purchased the butter. The Nut & Seed Butter goes well on toast, bagels, oatmeal and even works in smoothies.
Cost
This nut butter is expensive! It's a 737 gram jar and I purchased it for $12.99 Canadian. It's the most expensive nut butter I've ever bought. I think the cost is probably associated with the fact that there's a whole bunch of different nuts and seeds combined and you don't find that often.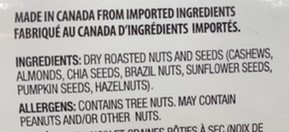 Taste
The Nuts for Nature Nut & Seed Butter has a blend of cashews, almonds, chia seeds, brazil nuts, sunflower seeds, pumpkin seeds and hazelnuts. That's a lot of different nuts and seeds! So how does this taste? Well if you're looking for thick Skippy/Kraft style peanut butter this isn't it. It's thin and has a light nutty flavor, you can definitely taste a hint of almond and hazelnut but all the nuts and seeds all kind of meld together to make a mild tasting, slightly sweet nut butter. If you like almond butter you'll probably really enjoy this. If you're someone who loves thick, very flavorful peanut butter you may find this a little bit lacking in the taste department. It definitely is very smooth and creamy though.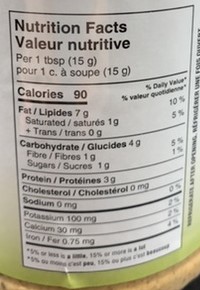 Nutrition
1 tbsp of Nut & Seed Butter is 90 calories, seven grams of fat, three grams of protein, one gram of fibre, one gram of sugar and four grams of carbohydrates. The ingredients list is very short and straight forward and contains only healthy nuts and seeds. No added sugar.
Summary
I'm glad I tried this Nuts for Nature Nut & Seed Butter! It's definitely tasty but a little expensive! It really doesn't taste that much different than almond butter.
What's your favorite kind of nut butter? Have you tried this? What did you think?