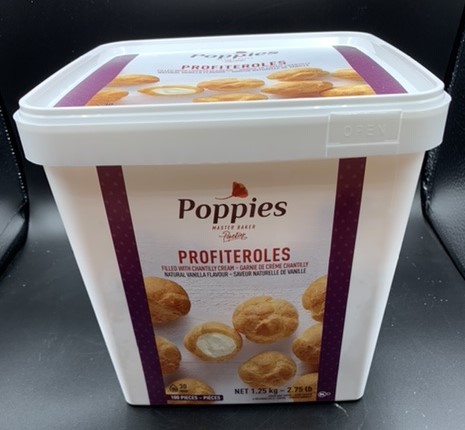 Simple and not too sweet!
Please note that this review was not paid for or sponsored by any third party. I purchased this product with my own money and the opinions in this review are strictly my own. I am not affiliated with Costco or any of its suppliers. I am just a fan of the company. I write these reviews to help my fellow shoppers.
In case you're looking for a last minute dessert idea for Christmas I thought today I'd review the Costco Poppies Profiteroles! These can be found in the freezer aisle at Costco and they're little frozen puff pastry bite filled with Chantilly cream.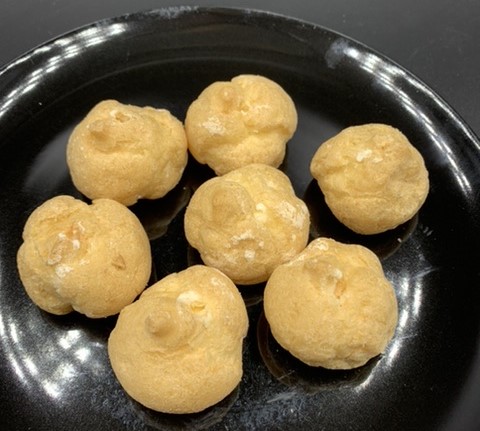 Cost
There's 100 profiteroles in the plastic container and I paid $11.99 Canadian which is the regular price. That's a lot of profiteroles!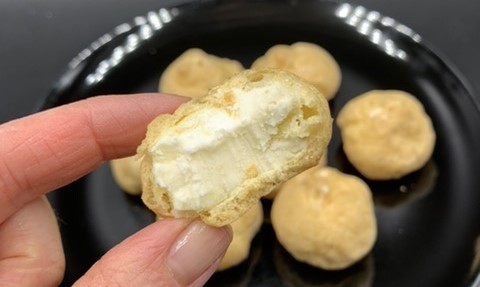 Nutrition
Four profiteroles is 190 calories, 15 grams of fat, two grams of protein, six grams of sugar, 10 grams of carbohydrates, 30 mg of sodium and zero grams of fibre. There's less sugar and carbohydrates in these profiteroles than a lot of other decadent desserts. The ingredients list isn't extremely long but there's definitely a few not so healthy ingredients listed such as sugar and palm oil.

Convenience
The profiteroles need to be defrosted for about 30 minutes prior to consuming. You can eat them straight out of the freezer like my husband does but the Chantilly cream is still hard so it's more like an ice cream bite. The plastic container they come in is resealable and it's convenient to take just a few out to enjoy. Make sure you have enough room in your freezer as the container is quite large! Also a few of our profiteroles unfortunately got a little freezer burnt from being in the freezer for over a month.  The best before date is over six months from the date I purchased the profiteroles. There's many ways you can use these! They're amazing with chocolate fondue, you can sprinkle some icing sugar on top or even dip them in hot chocolate or egg nog!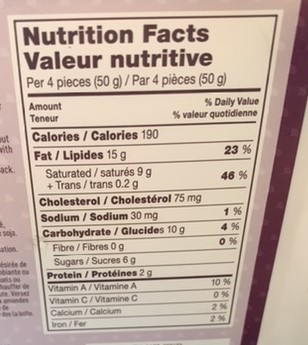 Taste
These are simple and tasty. They aren't very sweet or flavorful. The puff pastry is very soft, light and not at all sweet, tastes like a plain pastry dough. The Chantilly cream inside is creamy, smooth and also isn't overly sweet with a bit of vanilla flavor. These are perfect for someone who doesn't like overly sugary, rich desserts. There's not a ton of strong flavor so they might be best enjoyed with a touch of chocolate, some fruit or even a sprinkling of icing sugar and cinnamon.
Although these might not be the most flavorful or exciting desserts they're a nice staple item to have around the holidays to put out and there's many ways to enjoy them!
Cost: 8/10
Nutrition: 1/10
Convenience: 9/10
Taste: 7/10
What's your favorite way to enjoy profiteroles? Have you bought these? What did you think?