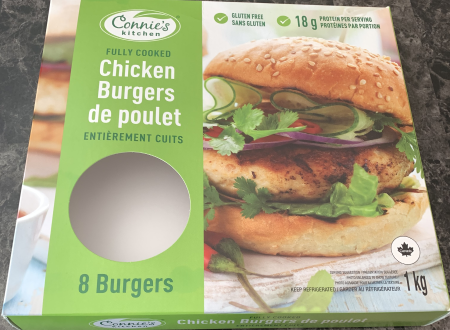 If you like my reviews for Costco food products the greatest thing you can do is follow me on Instagram or Facebook and also tell your friends about my blog Costcuisine where I review tons of Costco food products each week! You can also check out my Youtube Channel where I do video reviews for Costco products! 
I spotted these new Connie's Kitchen Chicken Burgers last time I was at Costco and had to give them a try! We love having convenient barbecue items over the summer months. These chicken burgers can be found in the deli section by the sausages and cheese.
I paid $12.49 Canadian for the box of eight burgers which is actually quite reasonable!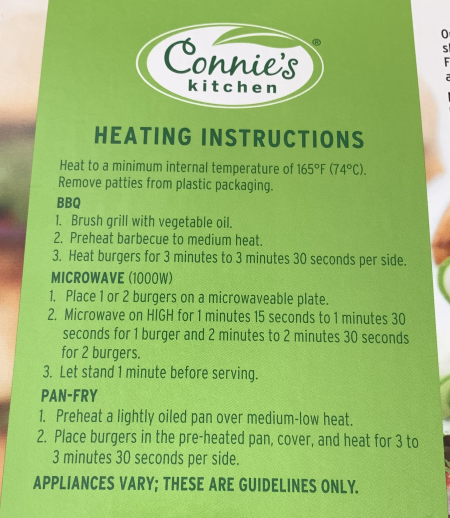 These are really easy to cook! They're already fully cooked when you buy them so you don't need to worry about them being raw. You can choose to pan-fry, microwave or BBQ the burgers. We chose to barbecue them and my husband pointed out they need a little longer than three minutes and 30 seconds on the barbecue. These are great for a outdoor barbecue, party, fun dinner or lunch. The burgers are refrigerated, not frozen and the best before date is about a month from the date we purchased them.

One burger is 140 calories, three grams of fat, two grams of carbohydrates, zero grams of fibre and sugar, 18 grams of protein and 380 mg of sodium! The ingredients list is short and sweet and not full of a ton of added preservatives which I like.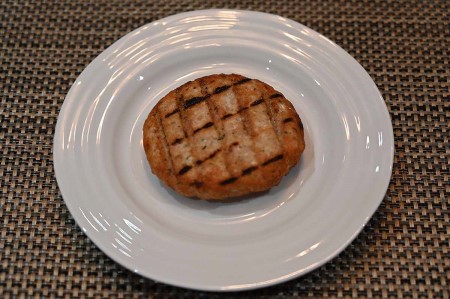 These aren't overly flavorful and you mainly just taste chicken and garlic but they're still good. I recommend adding things like maybe some guacamole, mustard, bacon and other toppings to enhance the flavor! They remind me of a chicken sausage patty. I didn't find any gross or unappetizing bits of chicken in my burger. They're not the best chicken burgers I've had but for the price and convenience I was happy enough with them!
These chicken burgers make a fast, fun and convenient Friday night meal after a long work week!
Cost:7.5/10
Convenience: 10/10
Nutrition: 9/10
Taste: 7.5/10
What's your favorite kind of burger to buy from Costco?