If you like my reviews for Costco food products the greatest thing you can do is follow me on Instagram or Facebook and also tell your friends about my blog Costcuisine where I review tons of Costco food products each week! You can also check out my Youtube Channel where I do video reviews for Costco products! 
During my last visit, I found a new & exciting product at Costco, this pedon more than rice Riced Chickpeas & Lentil. I've reviewed the pedon more than pasta Yellow Lentil Spaghetti and loved it so I had to try this to review.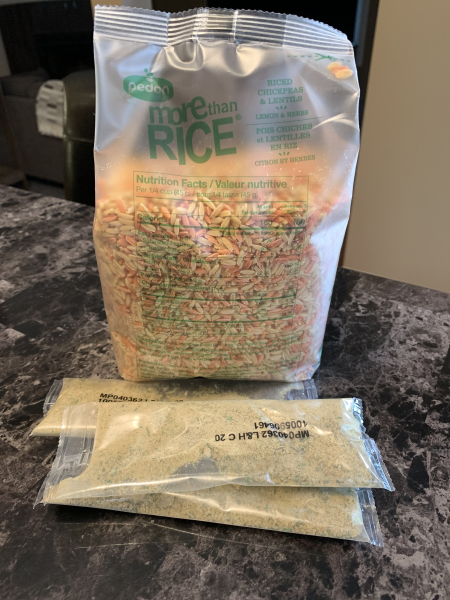 You get a 900-gram box of the riced chickpeas & lentils for $10.79 Canadian. This includes one large 840-gram bag of riced chickpeas & lentils and three 20 gram spice packets.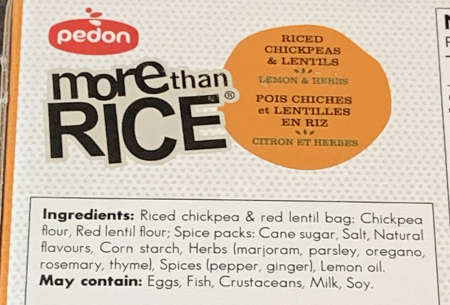 The riced chickpeas & lentils need to be prepared on the stovetop. This makes an easy, protein-packed, gluten-free side dish! It goes really well with pork chops, chicken and fish. You can also use it to make a vegetarian power bowl with some fresh greens, vegetables, nuts and seeds. The best before date listed on my box is about eight months from the date I purchased the pedon more than rice.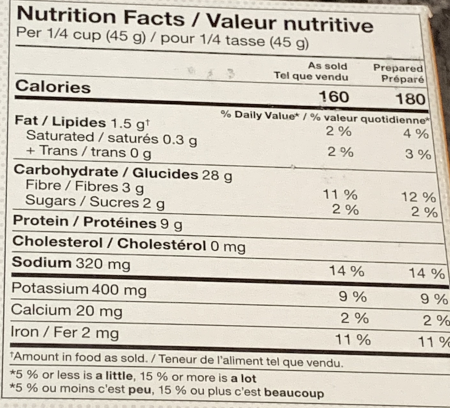 1/4 cup is 160 calories, one and a half grams of fat, 28 grams of carbohydrates, three grams of fibre, two grams of sugar, nine grams of protein and 320 mg of sodium. I love all of the healthy ingredients except for the cane sugar that is in the spice packet.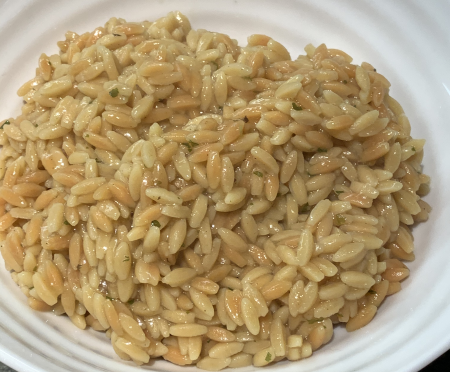 I really wanted to love this but I can't say it was my favorite. The texture is amazing, tastes more like orzo to me than rice but I liked it. You can definitely taste a hint of chickpea and lentil flavor but it's not overpowering at all. What I didn't like was the spice packet, I found it way too sweet tasting. It kind of tasted a bit like a sweet curry. Next time, I'm going to try making this without the spice packet and just add my own seasonings because I really did love the texture and flavor of the riced chickpeas & lentils.
Cost: 8/10
Convenience: 7/10
Nutrition: 9/10
Taste: 6.5/10