Location: Willingdon (Burnaby), BC
Hi Everyone!
I hope you are all doing well!  Well it sure was nice to see the sun today!  The Costco in Burnaby was busier than I have seen it in a while with a lineup to get to the cash registers.  If you had a chance to see the February Flyer, you will know that this week there were a lot of sale items, so my trip took much longer than usual.
Today was an expensive trip to Costco as there were so many things that I like to stock up on while they are on sale.  The Kohler Step Can looks like a nice upgrade.  I believe the Cricut Maker is at the lowest (non-clearance) price I have seen so far.  Dempster's English Muffins haven't been on sale since last year.  You can pick up some Iris Clear Containers to help with your spring organizing.  Iam's Dog and Cat food is on sale for those of you with pets.  My kids really like the Cavenduish Drive Thru Fries, Siwin Potstickers, Catelli Spaghetti, Rao's Marinara Sauce, Back to Naure Foccacia Croutons, Olympic Garlic Sausage, Sun-Maid Raisins, Cracker Barrel Signature Cheddar, Rio Mare Tuna, Made Good Organic Granola Bars, and Leclerc Celebration cookies.  My cart was pretty full today!
Last Friday, I picked up an Aerogarden.  I thought it would be fun to have some fresh herbs around and for the kids to watch some seeds grow.  It sure is bright!  Where does everyone put their Aerogarden?  Everytime I walk past the room where I keep it at night, I feel like I'm stuck in an episode of Seinfeld!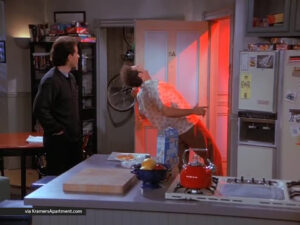 Thanks again to all the new paid subscribers to the blog!  I have plans to add some great new features to the blog over the next year thanks to all of your contributions!
Happy Shopping!
NEW FEATURE: SHOPPING LIST!
By Popular Demand, I have added a shopping list feature to the blog!  There is now a green button after each photo which will allow you to add the item to a list.  To view the list, there is a green button after the photos, or you can use the button in the main menu.  You have the option to E-mail or print the list for your convenience.  That way you will never miss a sale item!
*** Your selections will remain in the list for 48 hours, so make sure to E-mail or print your list within that time frame.  After 48 hours the list will be reset.
*** Manually adding an item to your list using the "Add to List button" will only work for the printable list due to security issues.  These manually added items also will not be saved – if you click out of the page, these items will disappear from the list.
Again, these new features are possible due to the support of our paid members!  All the money from memberships are going towards improvements for the blog!
FOUNDERS DISCOUNT ($10.00 OFF) RETURNS! EXTENDED TO 2022-02-14
I've re-activated the "FOUNDERS" discount code for those of you who are interested in supporting this blog!  The discount entitles you to a $10.00 savings off the regular annual membership (normally $29.97).  The paid membership allows you to access all posts as soon as they are posted instead of waiting until 5:00AM the following morning.  The promotion also guarantees your $19.97 rate for as long as you renew your membership.  The proceeds from the memberships are reinvested to make improvements and to add new functionality to help you save money and to make it easier to shop from home!
You can signup at the following page: https://cocowest.ca/register/ Don't forget to use the discount code: FOUNDERS
I've got some great updates coming up for the website including the return of ingredient labels and nutritional information for food items as well as a shopping list creator so you don't have to miss out on your favorite sales! As long as people continue with their memberships, I'll continue to add new features to the blog to help enhance your Costco Shopping experience!
If you have any suggestions for new features, please leave them in the comments and I'll see what I can get to! Thanks to everyone to has signed up already!
Happy Shopping!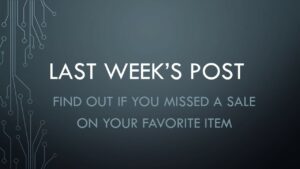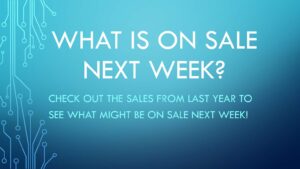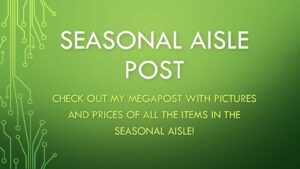 Costco Flyer for Jan 31 – Feb 27, 2022, for BC, AB, SK, MB

Costco Sale Items for Jan 31 – Feb 6, 2022, for BC, AB, SK, MB
EARLY ACCESS Members must log in to access pictures:  https://cocowest.ca/cocologin/
Memberships can be purchased here.  Photos will be available free to the public the following day at 5:00AM Pacific Time