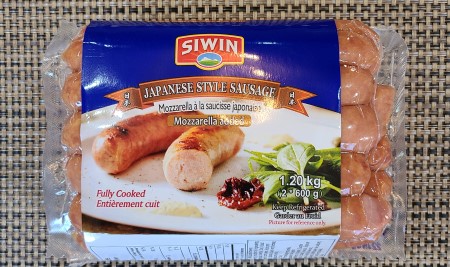 If you like my reviews for Costco food products the greatest thing you can do is follow me on Instagram or Facebook and also tell your friends about my blog Costcuisine where I review tons of Costco food products each week! You can also check out my Youtube Channel where I do video reviews!
Today I'm reviewing the Siwin Japanese Style Sausages. You can find these in the refrigerated section near all the other sausages and cheese.
I paid $13.99 Canadian for the 1.20 kilogram pack made up of two separate 600 gram packs.
The Japanese style sausage is already fully cooked so you just have to reheat them, we heated them on the barbecue but you could also pan-fry them or easily microwave them. The sausages are made of 100% Canadian pork that's raised without the use of antibiotics. The best before date is about eight months from the date we purchased the sausages and they need to be kept refrigerated. We ate them as hot dogs but they're versatile enough that you can pair them with perogies, add them to a salad or serve them with rice and vegetables.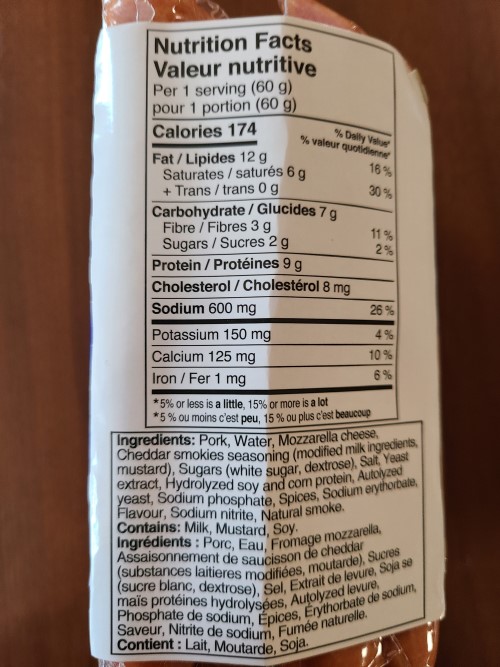 One sausage is 174 calories, 12 grams of fat seven grams of carbohydrates, three grams of fibre, two grams of sugar, nine grams of protein and 600 mg of sodium. That's quite a bit of sodium for one sausage but definitely nowhere near the sodium in the Costco Kirkland Signature Beef Wieners. The ingredients list is pretty much what you expect to see in a sausage, although I'm not so sure about the corn and soy protein. They contain milk, mustard and soy.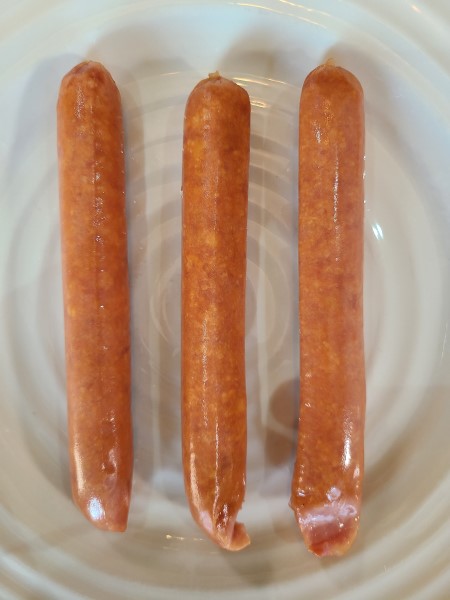 These are kind of like a lighter tasting hot dog. I found the casing is a little thick. They're versatile enough that you could have them as a breakfast sausage or with perogies. As a hot dog they're not as flavorful as other hot dogs I've had but are still really enjoyable. I found nothing really sets them apart to be Japanese other than a slight sweetness you taste, but not in an overpowering or unpleasant way.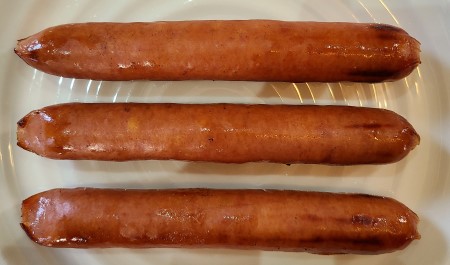 I didn't find any cheese flavor detectable despite them containing cheese. We'll finish the pack and eat them as hot dogs but if you choose to eat them with a side salad or rice, I don't think you'll feel like you're eating a hot dog out of the bun. They taste like regular sausage, I was expecting something a little more unique but they're not. 
Cost: 7/10
Convenience: 9/10
Nutrition: 3/10
Taste: 7/10