If you like my reviews for Costco food products the greatest thing you can do is follow me on Instagram or Facebook and also tell your friends about my blog Costcuisine where I review tons of Costco food products each week! You can also check out my Youtube Channel where I do video reviews!
Today I'm reviewing this Snickers Candy Pop Popcorn from Costco. This was at my Costco when we went just a few days ago and I hadn't had dinner yet so I definitely picked this up!
I paid $8.89 Canadian for the 567 gram bag of popcorn. This is definitely not cheap compared to other popcorn at Costco like the Angie's Boom Chicka Pop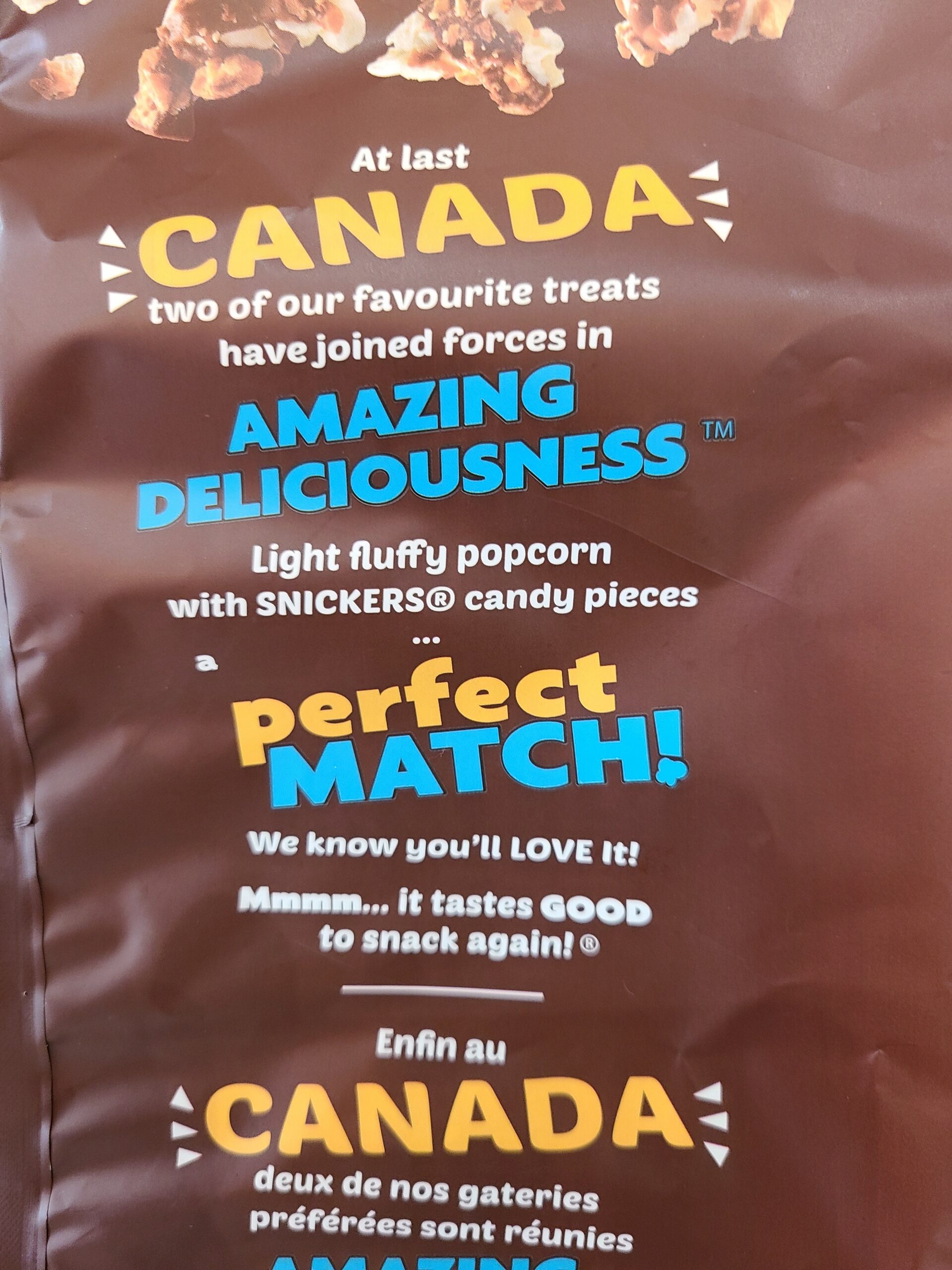 The bag doesn't reseal after opening so that's a bit frustrating because it's going to take me a while to eat all this popcorn and I like it fresh! I poured what I didn't eat into a large freezer bag to keep it fresh. The best before date is 11 months from the date we purchased the popcorn. I recommend this for camping, going to the lake or to bring to a potluck or get together!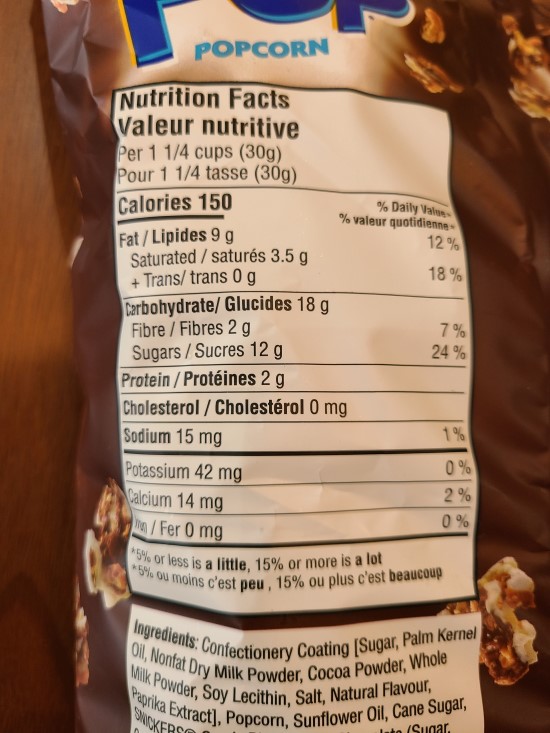 Lightly salted homemade popcorn is a really healthy snack, but when you cover it in chocolate it's not healthy anymore. 1 and 1/4 cups is 150 calories, nine grams of fat, 18 grams of carbohydrates, two grams of fibre, 12 grams of sugar, two grams of protein and 15 mg of sodium.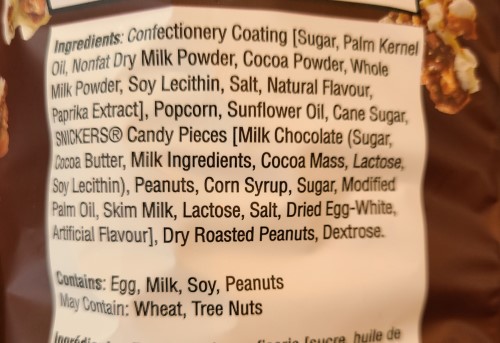 I love how popcorn is the second ingredient following confectionary coating. There's nothing healthy in this popcorn at all. It's definitely a "junk food".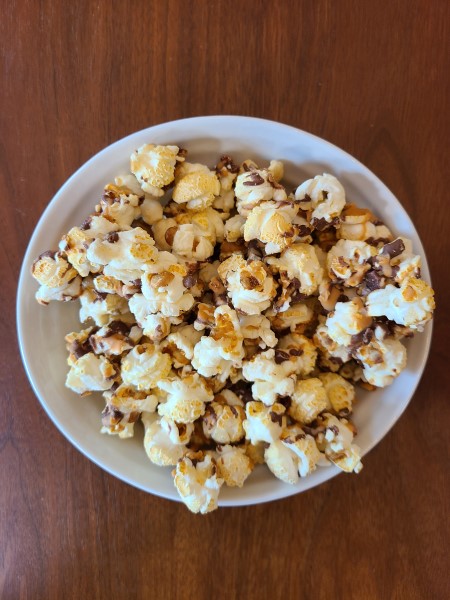 Although this isn't healthy, it sure is tasty! There seems to be just a few small chunks of peanuts throughout the popcorn. The flavor of the actual popcorn itself is mainly overpowered by the chocolate and peanut butter but you do get a hint of buttery flavor and saltiness from the popcorn to make a salty and sweet combination. The texture of the popcorn is crispy and light. Overall this is very sweet, it kind of melts in your mouth and is highly addictive.
Cost: 6.5/10
Convenience: 10/10
Nutrition: 0/10
Taste: 8.5/10