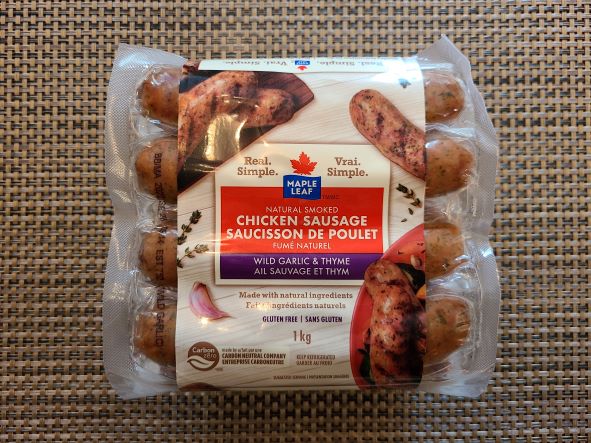 If you like my reviews for Costco food products the greatest thing you can do is follow me on Instagram or Facebook and also tell your friends about my blog Costcuisine where I review tons of Costco food products each week! You can also check out my Youtube Channel where I do video reviews!
I found these new sausages at Costco on my most recent shopping trip and wanted to try them on the barbecue before the summer ends! I also am a fan of turkey or chicken sausage but hadn't tried these so that's another reason I wanted to buy them.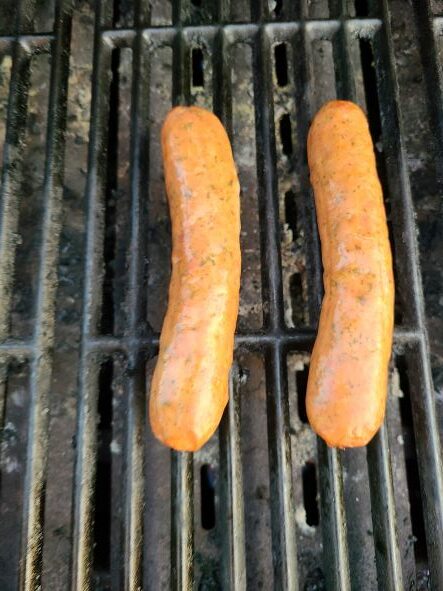 I paid $14.99 Canadian for the one-kilogram pack of chicken sausages.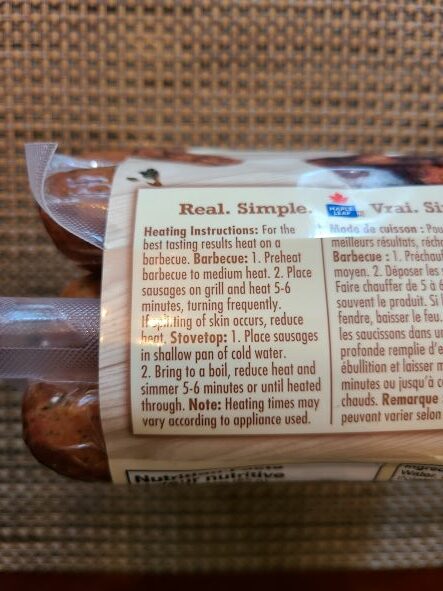 You can barbecue, boil or cook the sausages on the stovetop. We barbecued the sausages and they turned out really nice. You can eat these as a hot dog in a bun or serve them like a sausage with rice or potatoes and a salad as side dishes. The best before date is about five weeks from the date I purchased the sausages and they need to be kept refrigerated. If you can't use them by the best before date you can freeze them as well.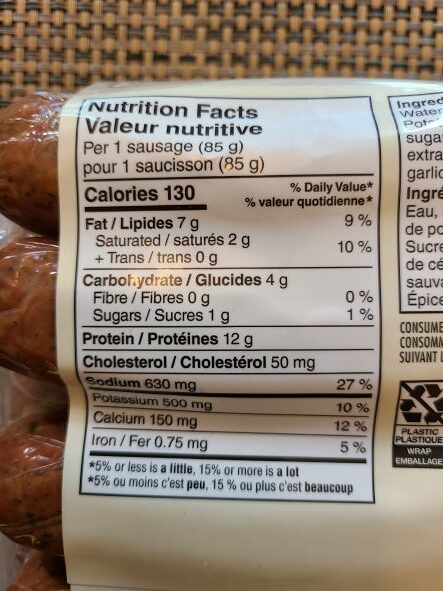 One sausage is 130 calories, seven grams of fat, four grams of carbohydrates, zero grams of fibre, one gram of sugar, 12 grams of protein and 630 milligrams of sodium. That's way fewer calories and fat than a beef sausage. There's a decent amount of salt in each sausage so if you're watching your sodium intake be aware of that.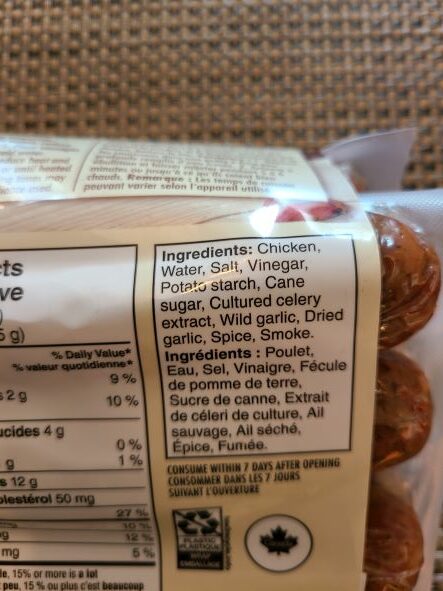 The ingredients are pretty much what I'd expect to see in these sausages! Chicken along with potato starch, sugar and spices. I like how there aren't a lot of preservatives or chemicals added. The sausages are gluten-free and made with natural ingredients as per the package.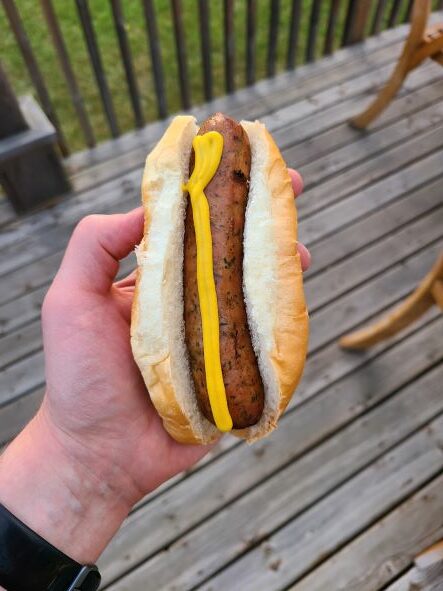 I wanted to love these sausages but I don't. The texture isn't bad but the flavor is not good. All I can taste is a really, really strong thyme flavor. The thyme completely overpowers any other flavor and is just too much. I guess if you really like thyme you'd probably enjoy these but I don't like them. Because it's so strongly seasoned it also makes the sausages less versatile, they're not very good as a hot dog and I feel like you'd have to plan what sides are compatible with the seasoning. I like the sausage texture but not the seasonings.
Cost: 7/10
Convenience: 9/10
Nutrition: 8/10
Taste: 4/10