If you like my reviews for Costco food products the greatest thing you can do is follow me on Instagram or Facebook and also tell your friends about my blog Costcuisine where I review tons of Costco food products each week! You can also check out my Youtube Channel where I do video reviews!
I've seen the Sensible Portions Pita Bites crackers at Costco for years but never picked them up to try until now. They look really tasty and I love crackers but just hadn't bought them!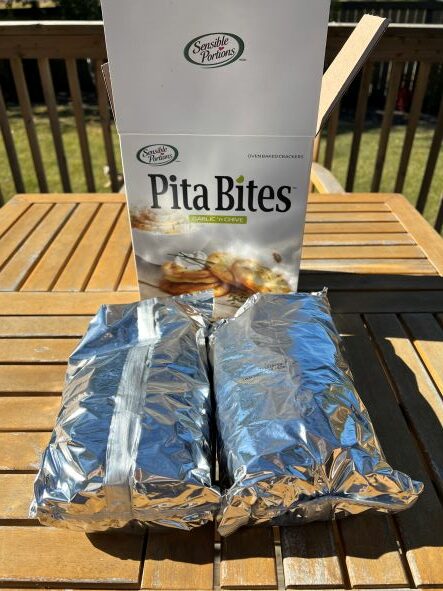 The 567-gram box comes with two 10 oz bags and I paid $8.99 Canadian.
The bags aren't resealable and the best before date listed on the box is about six months from the date I purchased the crackers. I use a clothespin to keep bags like this sealed but I do love it when bags are resealable. I think these would pair really well with cheese, on a charcuterie board, with hummus or a tzatziki dip.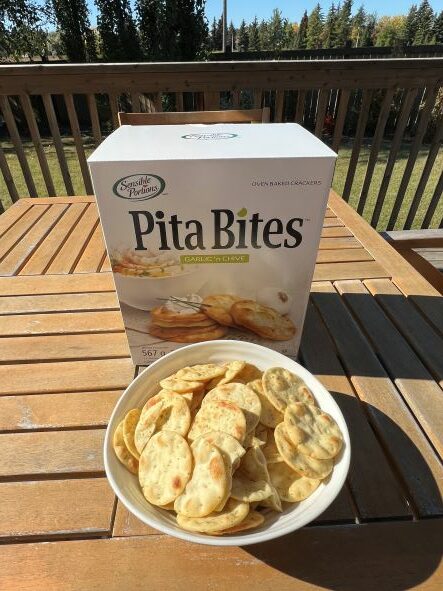 Nine crackers are 120 calories, three and a half grams of fat, 150 milligrams of sodium, 18 grams of carbohydrates, one gram of fibre, one gram of sugar and three grams of protein. If you make your own crackers at home you avoid a few of the chemical ingredients like calcium silicate but making your own crackers at home takes more work! The Pita Bites contain soy, and wheat and may contain milk.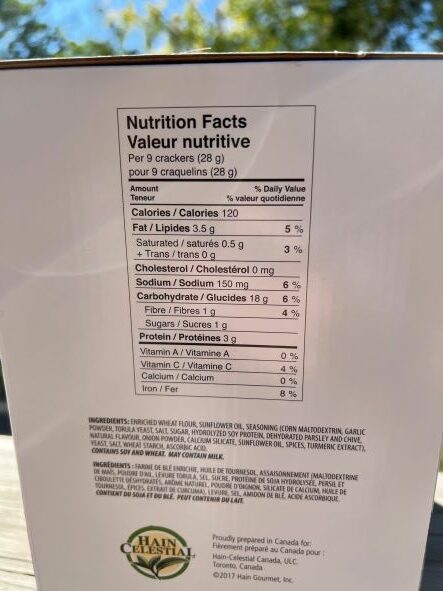 Four of us tried these crackers and all enjoyed them! They're very, very crunchy as well as have nice strong and delicious garlic flavor. The garlic and chive flavor is strong enough that the crackers are delicious on their own. The flavor is also versatile enough to pair with a variety of cheeses and dips. My family all thought hummus would be a delicious dip to have with this.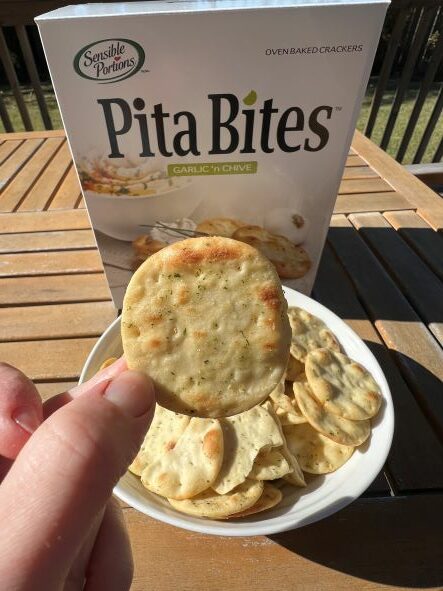 Cost: 8/10
Convenience: 10/10
Nutrition: 4/10
Taste: 8.5/10