If you like my reviews for Costco food products the greatest thing you can do is follow me on Instagram or Facebook and also tell your friends about my blog Costcuisine where I review tons of Costco food products each week! You can also check out my Youtube Channel where I do video reviews!
Today I'm reviewing sausages that I've seen at Costco for a long time but never have tried! The Connie's Kitchen Feta and Spinach Chicken Sausages.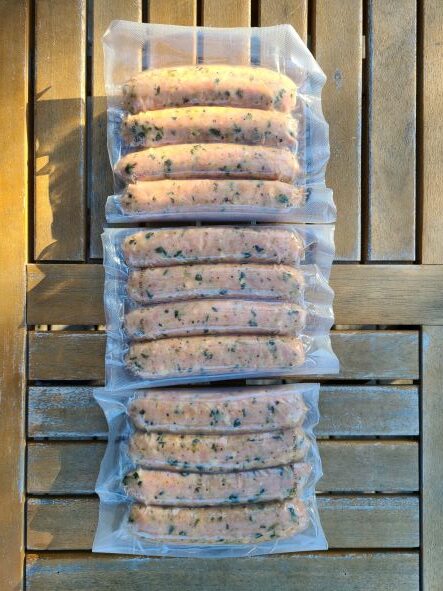 The pack of 12 sausages costs $15.99 Canadian which in my opinion is a bit expensive for chicken sausages. That's over a dollar per sausage.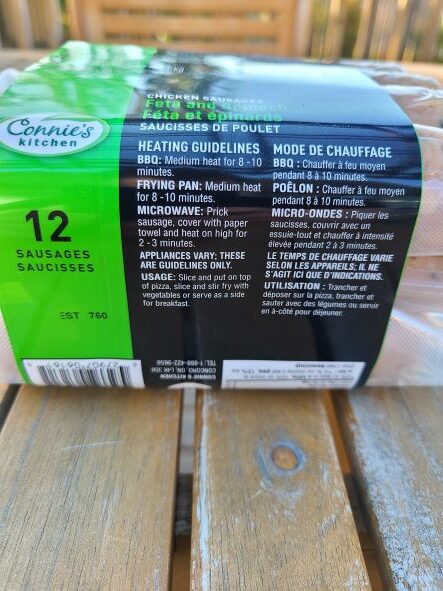 The best-before date listed on the sausages is seven months from the date purchased, which seems like a really long time to me. Personally, I wouldn't want to keep them until April. The sausages need to be kept refrigerated and come in two separate packs of six. I think these are more like a sausage to serve with a side of rice, potatoes or salad rather than a hot dog.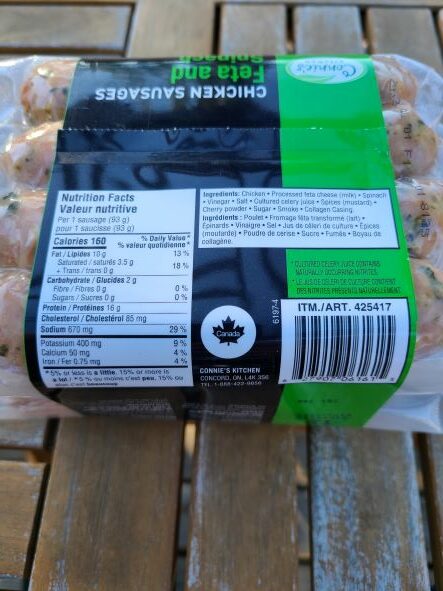 One sausage is 160 calories, 10 grams of fat, two grams of carbohydrates, zero grams of fibre, zero grams of sugar, 16 grams of protein and 670 milligrams of sodium. The ingredients list is pretty straightforward and doesn't have anything listed that I find too alarming. Although these are chicken sausages they still have a decent amount of sodium and fat.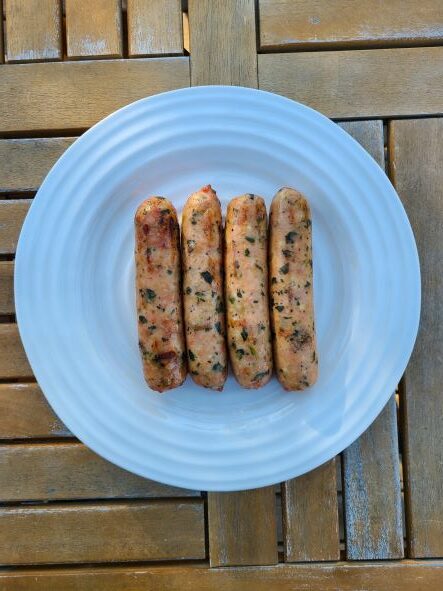 I think these sausages are pretty okay. They're very salty! Very cheesy tasting but I can't taste the spinach, the main flavour is saltiness. There isn't a distinct feta flavor but they definitely taste like some kind of cheese. They're extremely seasoned! The texture is nice, the casing isn't super noticeable or tough.
Cost: 4/10
Convenience: 9/10
Nutrition: 4/10
Taste: 6.5/10