If you like my reviews for Costco food products, the best thing that you can do is follow me on Instagram or Facebook and tell your friends about my blog Costcuisine, where I review new Costco food products each week! You can also check out my YouTube channel, where I do video reviews!
I was feeling snacky the last time I was at Costco so I picked up these dark chocolate sea salt Snappers to try and review!
I managed to get these on sale for $9.49 Canadian, three dollars off the regular price of $12.49. $9.49 seems really reasonable for the bag and $12.49 isn't outrageous.
The bag is resealable which I really appreciate because it helps to keep them fresh. The best-before date listed on the bag is ten months from the date I purchased them. I think these make a perfect family movie night snack or work as a treat just to have around the house.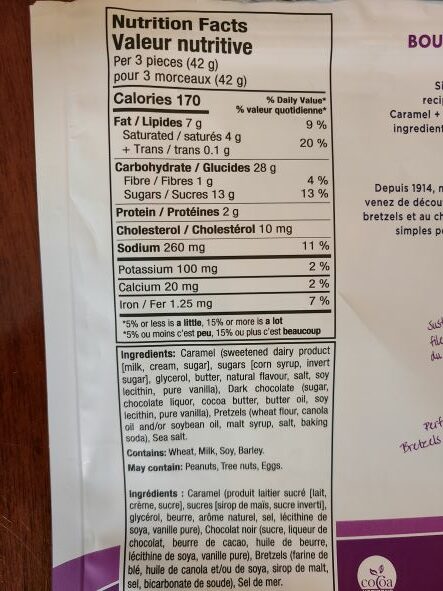 Three pieces is 170 calories, seven grams of fat, 28 grams of carbohydrates, one gram of fibre, 13 grams of sugar, two grams of protein and 260 milligrams of sodium. I could easily spend about half my daily caloric intake eating these so I have to be careful! Obviously, they're not healthy but they are tasty. They contain wheat, soy, milk and barley.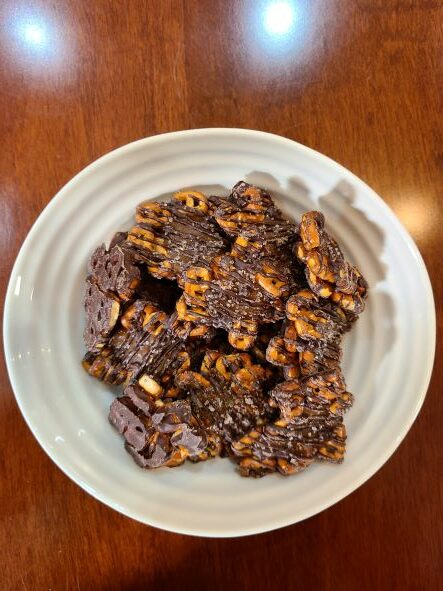 These are dangerously tasty! They're a combination of pretzels, dark chocolate, caramel and sea salt. The sea salt is the cherry on top and makes the Snappers extra good. It's a perfect combination of salty and sweet and the texture is perfectly crunchy. I put these out tonight for both my parents and in-laws and everyone really enjoyed them. I think they'd be a nice treat to have around Christmas time too!
Cost: 8/10
Convenience: 10/10
Nutrition: 0/10
Taste: 8.5/10