If you like my reviews for Costco food products the greatest thing you can do is follow me on Instagram or Facebook and also tell your friends about my blog Costcuisine where I review tons of Costco food products each week! You can also check out my Youtube Channel where I do video reviews!
I have bought the Original Poppers Stuffed Jalapenos from Costco before so I wanted to try these Partini Bacon-Wrapped Jalapeno Peppers.
I paid $14.99 Canadian for the box of 20 peppers which isn't the cheapest but I think because they're bacon-wrapped you're paying a bit more and you're also paying for the convenience of not making them yourself.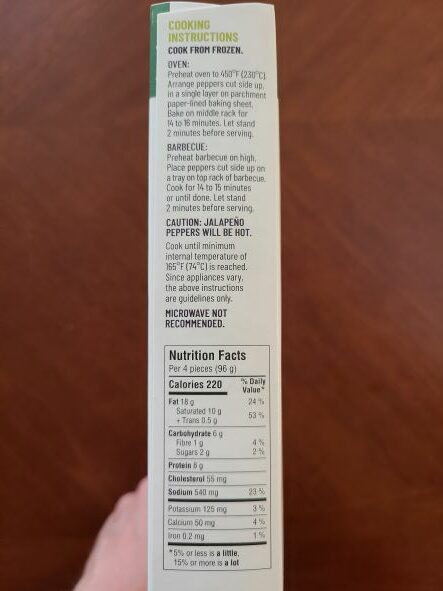 The peppers need to be cooked from frozen and can be done on the barbecue or in the oven. You could probably also air-fry them to get the bacon crispier. We baked them in the oven and the bacon came out moderately crispy, some pieces were crispier than others. The best-before date is 11 months from the date I purchased them and they need to be kept frozen. I think these are most suitable as an appetizer or game-day snack! I can see them being served at a holiday party.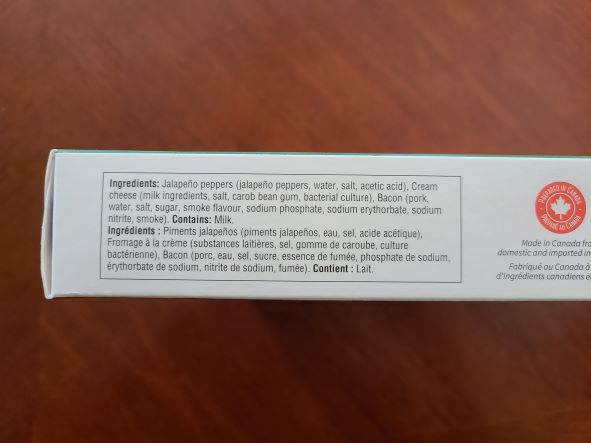 Four peppers are 220 calories, 18 grams of fat, six grams of carbohydrates, one gram of fibre, two grams of sugar, eight grams of protein and 540 milligrams of sodium. The amount of fat isn't surprising with all the cream cheese and bacon. The ingredients list is very simple, jalapeno peppers, cream cheese and bacon! I like how there are just simple ingredients but it also makes me realize I could easily replicate these at home.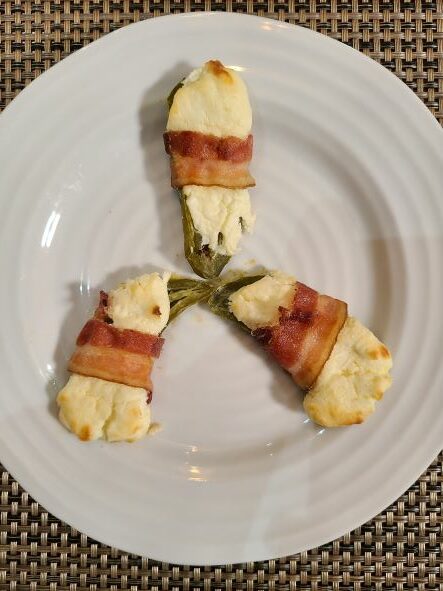 I think these are alright, I'd like to try to make my own at home because I find these ones have far too much cream cheese and not enough bacon. They're not too spicy or hot which was my concern because I have a low tolerance for spicy food, the cream cheese pretty much completely overpowers the heat from the jalapenos as well as the flavor of the bacon. The bacon was tasty but I wish there were more! The jalapenos weren't mushy like I feared they would be but also aren't crispy, just a decent firmness!  Overall these aren't bad and would make a good appetizer or party food but I find there's just way too much cream cheese, I found myself scooping some off!
Cost: 7/10
Convenience: 9.5/10
Nutrition: 2/10
Taste: 6.5/10