If you like my reviews for Costco food products, the best thing that you can do is follow me on Instagram or Facebook and tell your friends about my blog Costcuisine, where I review new Costco food products each week! You can also check out my YouTube channel, where I do video reviews!
For some reason, I absolutely need to have an after-dinner snack or dessert. I can't remember the last time I went to bed without having anything after dinner and I'm trying to snack on things I deem a bit "healthier". Last time I was at Costco I picked up these Jojo's Dark Chocolate Bites for my after-dinner snack!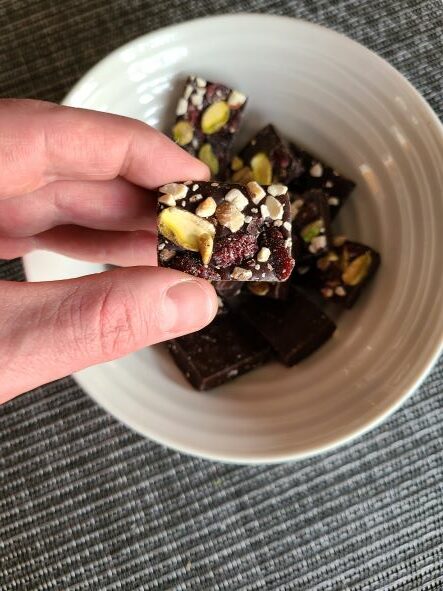 I paid $11.99 Canadian for the 475 gram bag of chocolate bites, which isn't too expensive in my opinion because there are a lot of bites in one bag.
The bag is resealable which I love and the best-before date is about 11 months from the date I purchased the bites.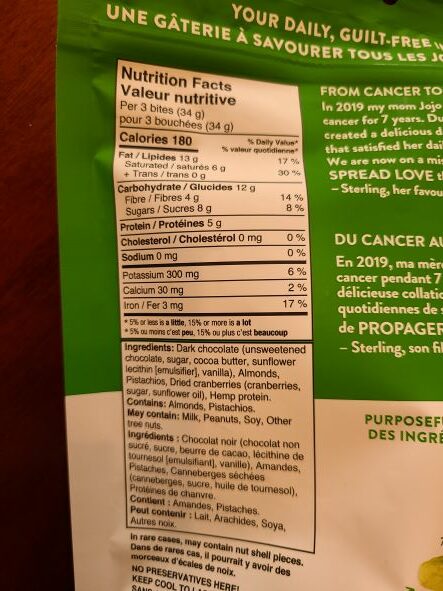 Three bites is 180 calories, 13 grams of fat, 12 grams of carbohydrates, four grams of fibre, eight grams of sugar, five grams of protein and zero milligrams of sodium. I absolutely love the ingredients list because it's short and sweet. The bites are nice and low in sugar and contain nutritious ingredients like almonds, pistachios and additional hemp protein. One bite is satisfying enough for me so that's really not that much sugar, calories or fat.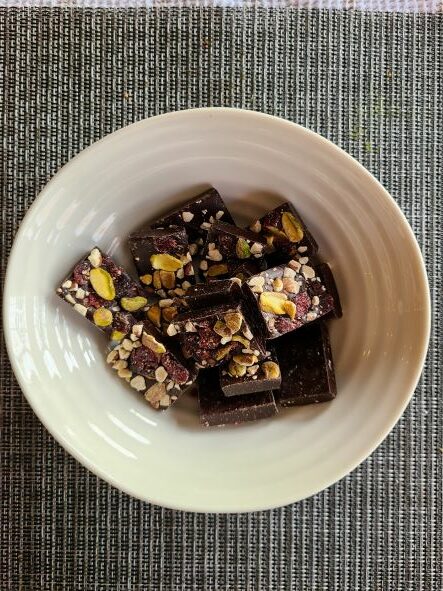 The bites are quite delicious if you like dark chocolate. The chocolate is very mildly sweet and tastes as good as any dark chocolate I've had from my local coffee shop. The nuts add an additional crunch and hint of nuttiness while the cranberries add sweetness and tartness at the same time. The flavour of the dark chocolate actually really pairs well with the cranberries. I'm thinking I need to use the cranberry chocolate flavour combination in my Christmas baking now!
Cost: 8/10
Convenience: 10/10
Nutrition: 6/10 (Although a healthier chocolate option you still can't go overboard and eat like ten of these).
Taste: 9/10