If you like my reviews for Costco food products, the best thing that you can do is follow me on Instagram or Facebook and tell your friends about my blog Costcuisine, where I review new Costco food products each week! You can also check out my YouTube channel, where I do video reviews!
I'm reviewing a new snack mix today! The Natur Source Smokey Praline Snack Mix.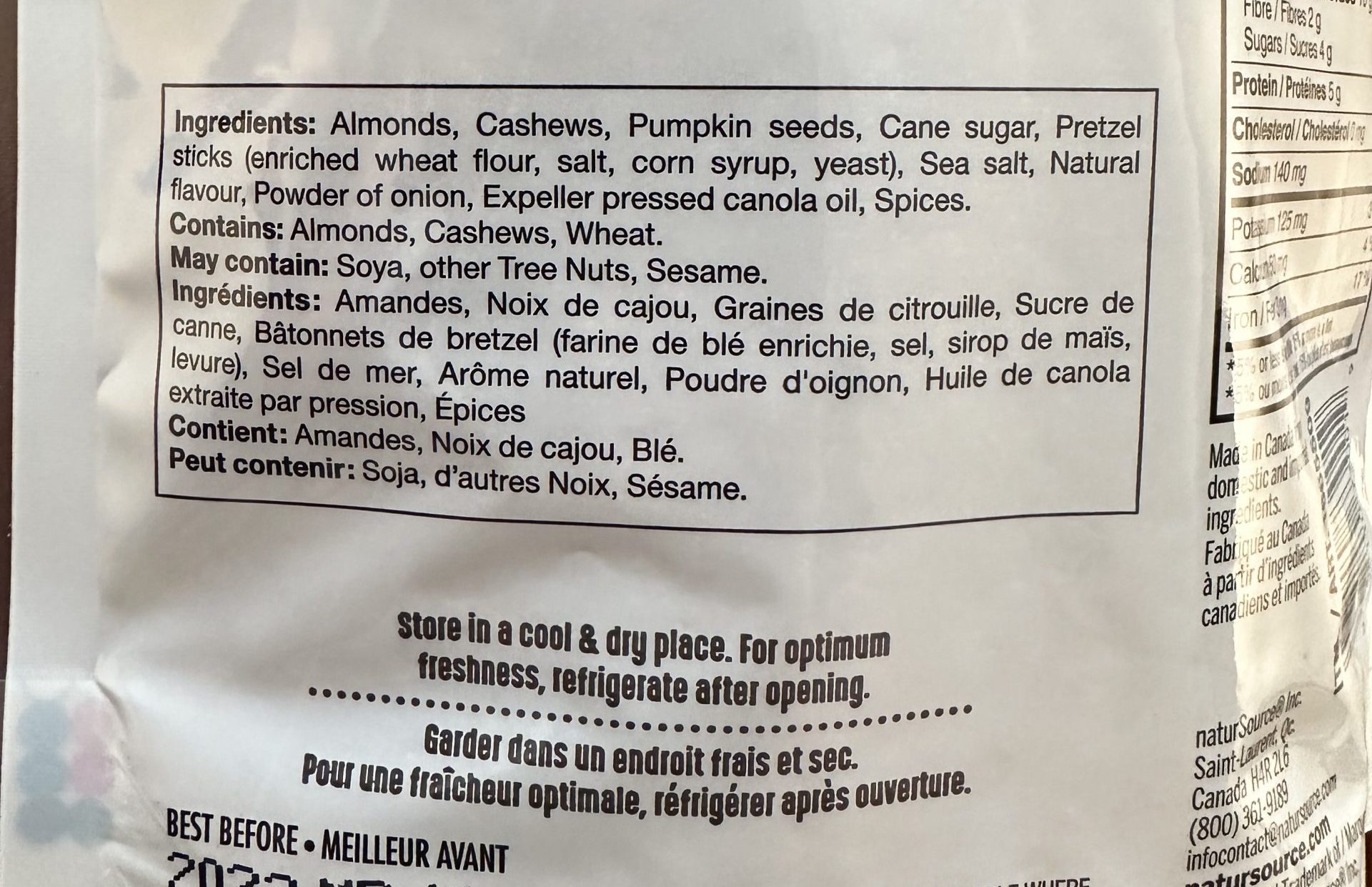 The 650-gram bag costs $10.99 Canadian which isn't too expensive in my opinion because it's full of almonds and cashews and nuts generally aren't very cheap.
The bag is resealable which is great because it keeps the snack mix fresh and the best-before date is five months from the date I purchased the mix. The bag recommends refrigerating the mix after opening for optimum freshness. This is great as a snack to have around home or to pack in your lunch or bring to work.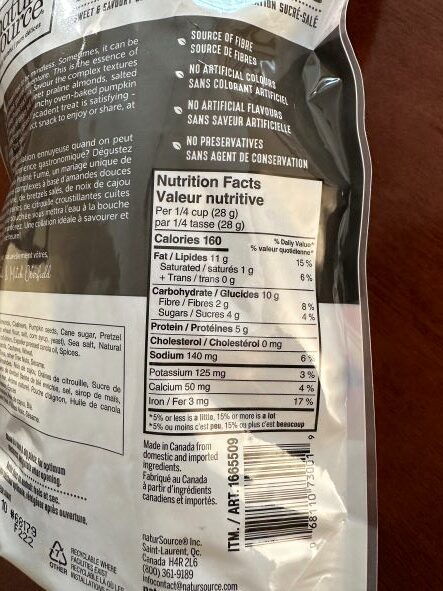 It's really easy to eat a lot of this and it's not low in calories! A 1/4 cup serving is 160 calories, 11 grams of fat, 10 grams of carbohydrates, two grams of fibre, four grams of sugar, five grams of protein and 140 milligrams of sodium. The high fat and calories is because nuts are naturally high in both and this is basically a nut mix. The mix isn't gluten-free because of the pretzel sticks and the fourth ingredient is cane sugar if you're trying to watch your sugar intake!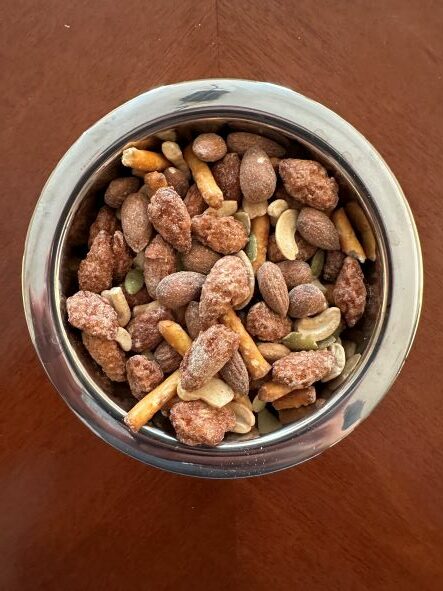 Overall I feel like this mix is more on the savory side than sweet. The only sweetness comes from the praline almonds which are also surprisingly spicy. There are also pumpkin seeds, cashews and non-candied almonds that have a salty, mildy smoky flavor. The pretzel sticks just taste like salty pretzels but are good! The mix is good, it's just not my favorite. I don't absolutely love the mixture of sweet and spicy in the praline almonds and I'm not a major fan of the smokiness. My favorite part is definitely the pretzel sticks. I think a lot of people will enjoy this though and find it pretty addictive, it's just not my personal favorite combination of flavors but I still found it hard to stop eating.
Cost: 9/10
Convenience: 10/10
 Nutrition: 5/10
Taste: 7.5/10