If you like my reviews for Costco food products, the best thing that you can dfollow me on Instagram or Facebook and tell your friends about my blog Costcuisine, where I review new Costco food products each week! You can also check out my YouTube channel, where I do video reviews!
Today I'm reviewing these Allie & Sara's Kitchen Portuguese Custard Tarts from the freezer section at Costco.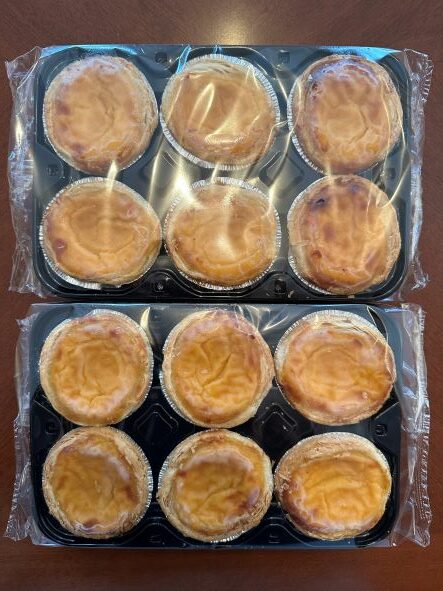 There are 12 tarts in the 720-gram box and I paid $13.99 Canadian which isn't cheap! If they were really good it would be worth the cost.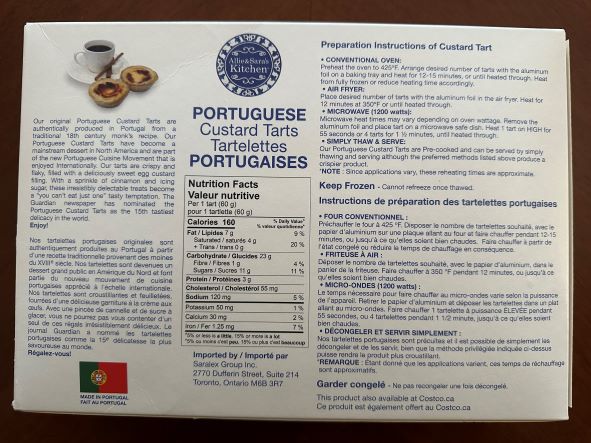 There are a few ways to warm the tarts, you can air fry them, bake them or even microwave them. They don't have to be warmed though, you can just thaw and serve them. I wouldn't recommend microwaving the tarts because I think they'd become quite soggy. If you have an air fryer I'd definitely recommend that method for warming the tarts. The tarts need to be kept frozen and cannot be frozen again after thawing. The tarts are made in Portugal which I think is awesome! You won't find too many products from Portugal in our stores.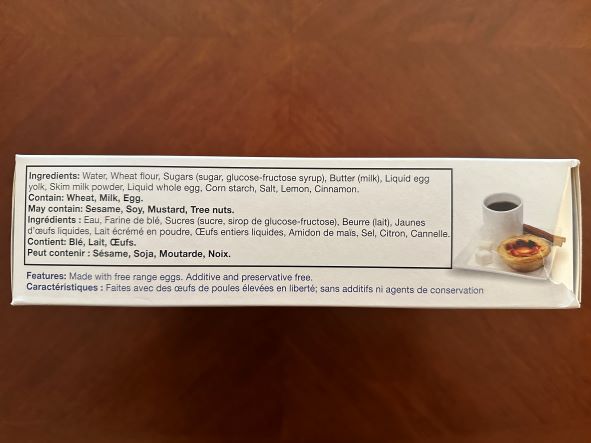 One tart contains 160 calories, seven grams of fat, 23 grams of carbohydrates, one gram of fibre, 11 grams of sugar, three grams of protein and 120 milligrams of sodium. The ingredients list is short and sweet with ingredients I can pronounce and know what they are! The tarts contain wheat, milk and egg. They may contain sesame, soy, tree nuts and oddly, mustard!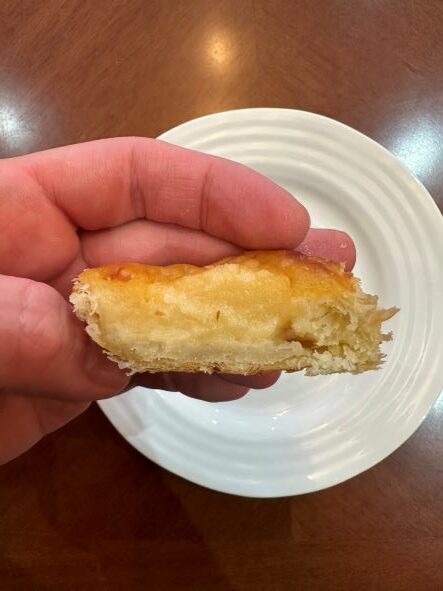 I was really looking forward to these tarts but sadly was disappointed. The edges of the tart were golden brown and crispy but the rest of the tart pastry was very soggy and not that flaky. There's a lot of filling so the closer the pastry is to the filling the soggier it is. The custard on the inside was a bit different than I expected, firmer (not very custard-like) and the flavor was extremely sweet. I've had Portuguese Custard Tarts from a local bakery here that tasted a lot different which is surprising since these are made in Portugal!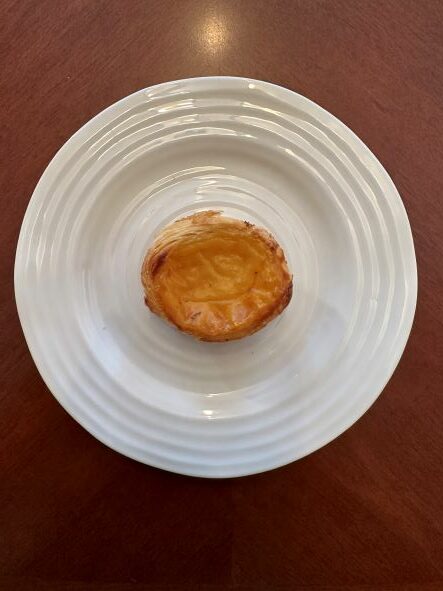 Cost: 6/10
Convenience: 10/10
Nutrition: 0/10
Taste: 6/10