If you like my reviews for Costco food products, the best thing that you can follow me on Instagram or Facebook and tell your friends about my blog Costcuisine, where I review new Costco food products each week! You can also check out my YouTube channel, where I do video reviews!
During my solo trip to Costco I was feeling in the mood for something different and tropical so I picked up this Fresh n' Pure Guava Juice at Costco. I've had guava a handful of times before and guava juice once and I really like the flavor of it! If you've never had guava before it's a unique, sweet, very tropical flavor! To me it's a flavor that tastes a bit like a combination of strawberry, banana, pineapple and pear.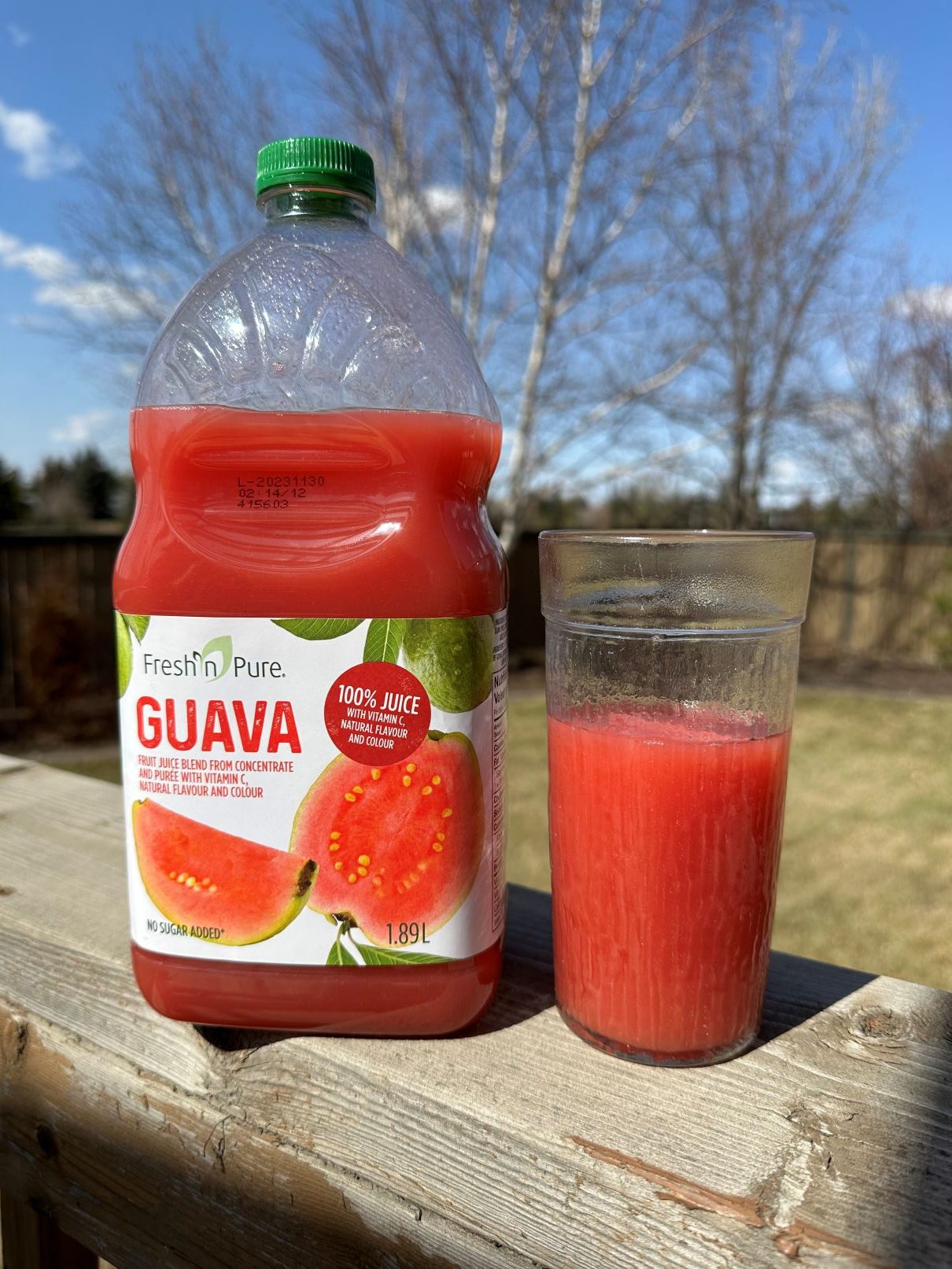 The juice comes in a two pack and each container is 1.89 liters and I paid $7.99 Canadian for the juice which I think is really reasonable.
One thing I find strange is I cannot find a best before date on either container of juice! I had my husband double check and we were both left scratching our heads. The juice needs to be refrigerated after opening and the label recommends serving it chilled. Also because the juice is made with puree I recommend shaking the bottle before serving. I think it would work really well in tropical cocktails, smoothies or to make homemade popsicles!
This guava juice has no added sugar and is made with real guava puree as well as apple, grape, and lemon juice. One cup contains 100 calories, zero grams of fat, 10 milligrams of sodium, 26 grams of carbohydrates, three grams of fibre, 23 grams of sugar and zero grams of protein. All fruit juice is high in sugar and carbohydrates. This guava juice has a similar amount of sugar to orange and apple juice. I think eating guava is a bit healthier than drinking juice due to getting the benefits of all the fibre in guava fruit!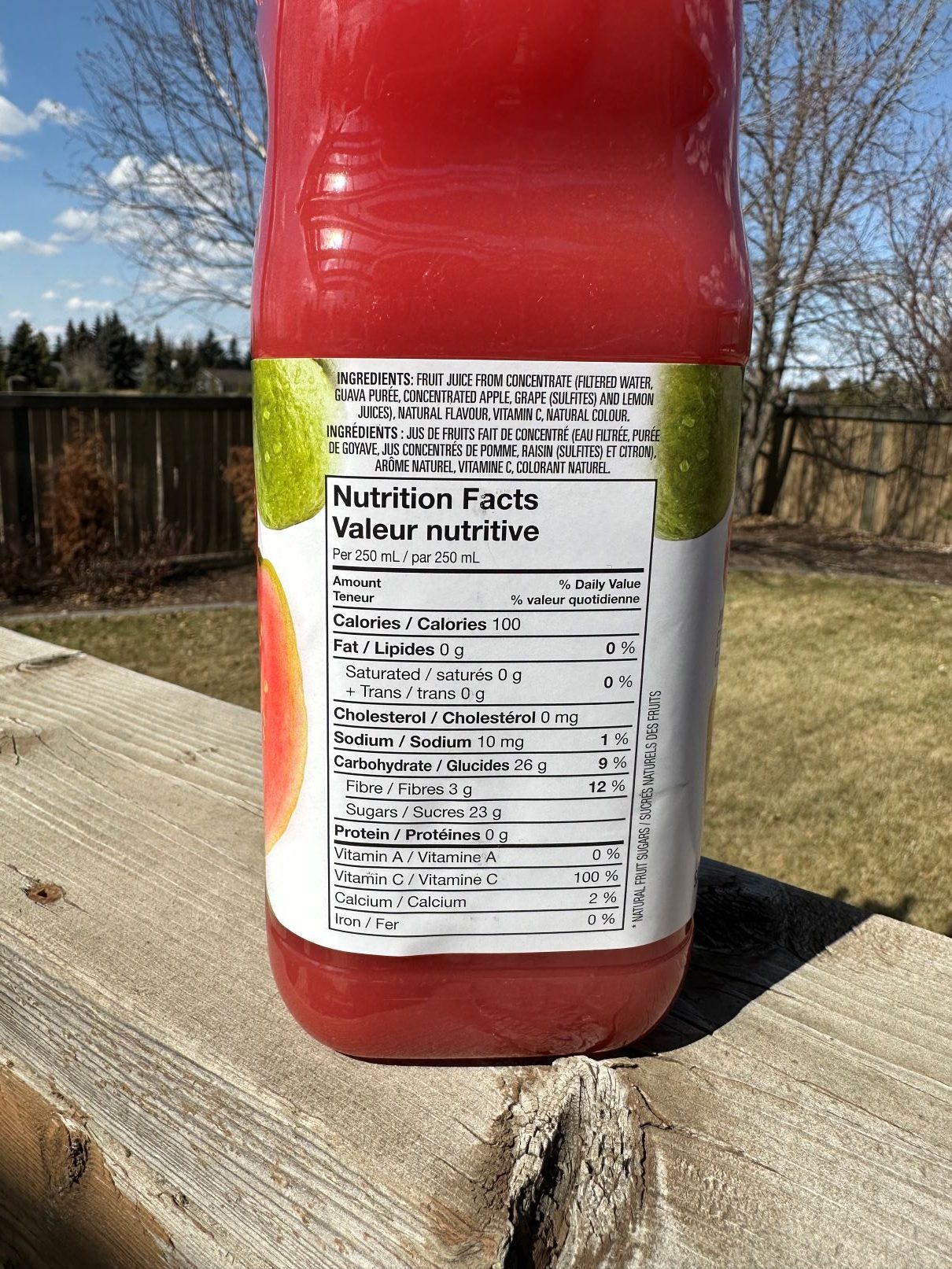 The taste of the juice is very tropical and surprisingly not too sweet! It's thicker juice, almost like a half nectar thickness from the puree. You can tell right away it's guava juice so if you love guava, this is a juice for you. It reminds me of being in Hawaii where they have a juice called P.O.G which is passion fruit, orange and guava juice all combined. Although I like the juice I find a full glass of it a little much because it's so flavorful so I mixed it with some orange juice and prefer it that way. I think kids would really enjoy this on a hot summer day.
Cost: 9.5/10
Convenience: 10/10
Nutrition: 3/10
Taste: 8/10