Location: Downtown Vancouver, BC
Hi Everyone!
I hope you all had a great weekend!  Sorry for the late post, I'm in the Gulf Islands right now, and it took me all afternoon to set up a functioning internet.  To get internet up here we needed a directional antennae, a 5G hotspot, 200 ft of ethernet and power cables and lots of adapters.  It took quite a bit of work to set up all the cables and to hook the routers to the solar system we are using up here.
It was all worthwhile because we are now getting over 100 Mbps down and 30 Mbps up!  Previously, I was barely able to download the photos even down by the water.
Anyways, thanks again to my brother who will be taking photos this month.  This week's flyer is only valid for one more week and it looks like we will be getting new sales next week!
Happy Shopping!
Costco Flyer for July 24 – Aug 6, 2023 for BC, AB, SK, MB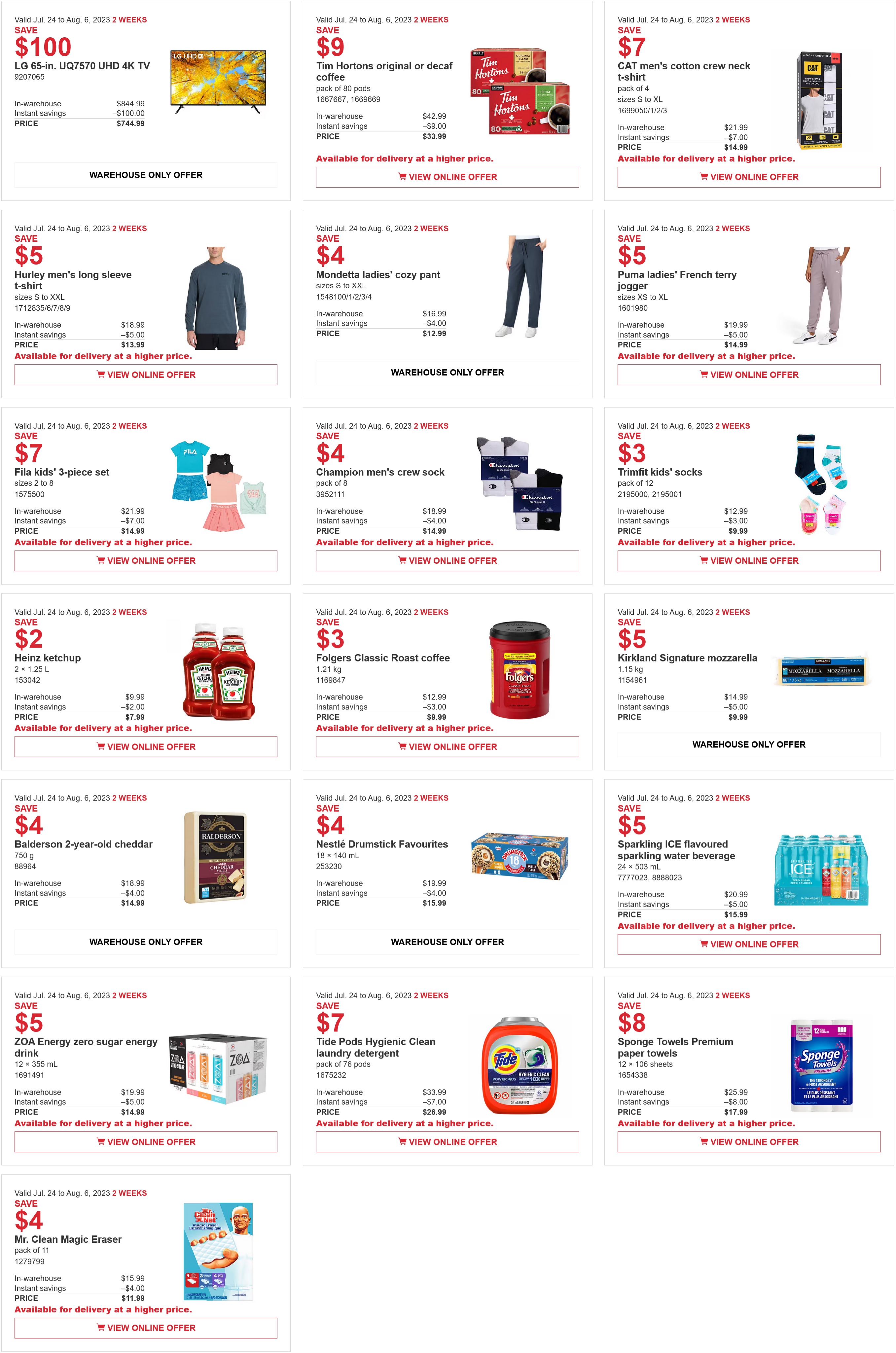 Costco Sale Items for July 31 – Aug 6, 2023 for BC, AB, SK, MB
EARLY ACCESS Members must log in to access pictures:  https://cocowest.ca/cocologin/
Memberships can be purchased here.  Photos will be available free to the public the following day at 5:00AM Pacific Time