Costco West Sales Items for August 7-13 for BC, Alberta, Manitoba, Saskatchewan
Hi Everyone!
I hope everyone is having a great long weekend!  We ended up leaving our vacation a couple of days early because the baby was not sleeping well at all.  We decided it was time to leave after she was awake from 12:30AM to 4:00AM.  I just took her for a walk in the woods – normally she would fall asleep pretty quickly but that night it was not the case.  We are all back home and rested – and even the baby is doing much better!  It was a little sad to leave early as our last day she was starting to feel much better and we all went for a walk – but it was also nice to be home and have a couple of days to recover.  I know she had a lot of fun during the day exploring the trails.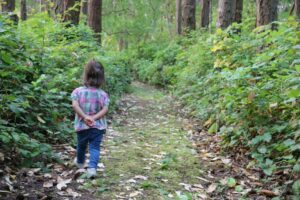 This week there are quite a few good sales including Kirkland Baby Wipes.  I've been waiting to stock up on these, the Kirkland Wipes were on sale last year at the same time. (see here)  If you want to see what might be on sale next week check out this link for last year's sales
OK, time for me to watch Game of Thrones before the little one wakes up for my nap!
Did you know you can force Facebook to show you each new Costco Fan blog post?  Follow the easy instructions to change your settings here (works on mobile too!!):  https://www.facebook.com/help/371675846332829?helpref=faq_content
Happy Shopping!
*** One thing to keep in mind when reading this blog is that sales items in the meat and produce section are store dependent – the manager sets the sales for these items. For that reason, the chicken sales that you see this week (and last) may not be available at your store. Also, any items on the blog that end in '.97' means the item is on a clearance. These '.97' items are also store dependent. If you are interested in one of these products you can check with customer service to see if any of the items is available at a nearby store! If you purchased the product previously and it has gone on sale, if you bring in the original receipt and you have purchased the product withing 30 days (or longer, depending on the employee), Costco will refund you the difference!
Use these posts to make the best use of your Costco Card! I have done all the hard work for you and have a weekly listings of all the Costco Sales Items and flyers. Costco does not publish these Costco sales items; the only way to find out what is on sale is to walk the whole store! Come back every Monday to find out what is on sale for the week. The sales may vary slightly by store, but are generally pretty consistent between Western Canada. If there is something you really want, please make sure to double check the expiry date as some of the Costco sales items have been known to end mid-week.
If this blog has helped you save money or has provided you with some entertainment, consider sharing cocowest.ca with your friends and family! Alternatively, you can join the Costco West Facebook group to get updated whenever there is a new post! https://www.facebook.com/costcowestcoupons/. Follow me on Twitter at: @CostcoWest!
Check out what you can but at the Costco Business Centre in Lynwood, WA Part 1, Part 2
Take a look at some unique Costco Items in Portland!
Take a look at some pictures from Costco Japan – Deli, Seafood & Sushi Items!