Costco West Sale Items for June 18-24, 2018 for BC, Alberta, Manitoba, Saskatchewan
Hi Everyone!
Happy (Belated) Father's Day to all the Fathers out there!  Thanks again for all the good wishes last week on the new baby.  I read all the comments that you all post and even though I don't have time to respond to them all – they are very much appreciated!!!  I'm still trying my best to get this post out by 9:00PM but I had to protect my oldest from the scary crocodiles as she went to sleep tonight.
So the little baby is coming up on 2 weeks old.  I've taken a couple weeks off work to be a slave around the house, to allow mom to sleep and to entertain the toddler.  In fact, right now is the most time I have spent in front of a computer since last week.  This baby seems to be sleeping much better than the first one which we are all thankful for.  Big sister is just thrilled to have another person around the house to poke, prod, sing and wake up.  It was pretty hot this weekend and so we took the baby to the water park and he had a nice little nap on the towel (from Costco of course)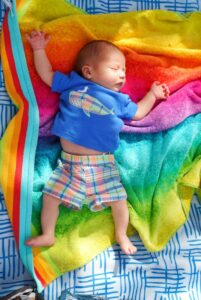 The heat also brought out the mosquitoes in force. This is a good chance to pick up some OFF mosquito repellent which is on sale this week.
If you have a chance to pick up the Organic Gummiberry Grapes, you really should.  They only come out this time of year and sell out really quickly because they are extremely delicious and organic, albeit a little on the expensive side!  Quite a few different types off coffee are on sale.  I don't drink coffee, but my wife requires it to survive now to keep up with the baby.  Haagen Dazs Ice Cream or Nestle Drumsticks bars are great to have in the freezer this time of year.
The Heinz Summer pack of Ketchup, Mustard, Relish and Mayonnaise, Heritage Valley Angus Burgers, Franks Hot Sauce, Frito Lays Variety Pack, and Coke Products will help kick start your BBQ season!
Thanks again for everyone's support for this blog!  I really appreciate all the comments, clicks, "likes" and shares!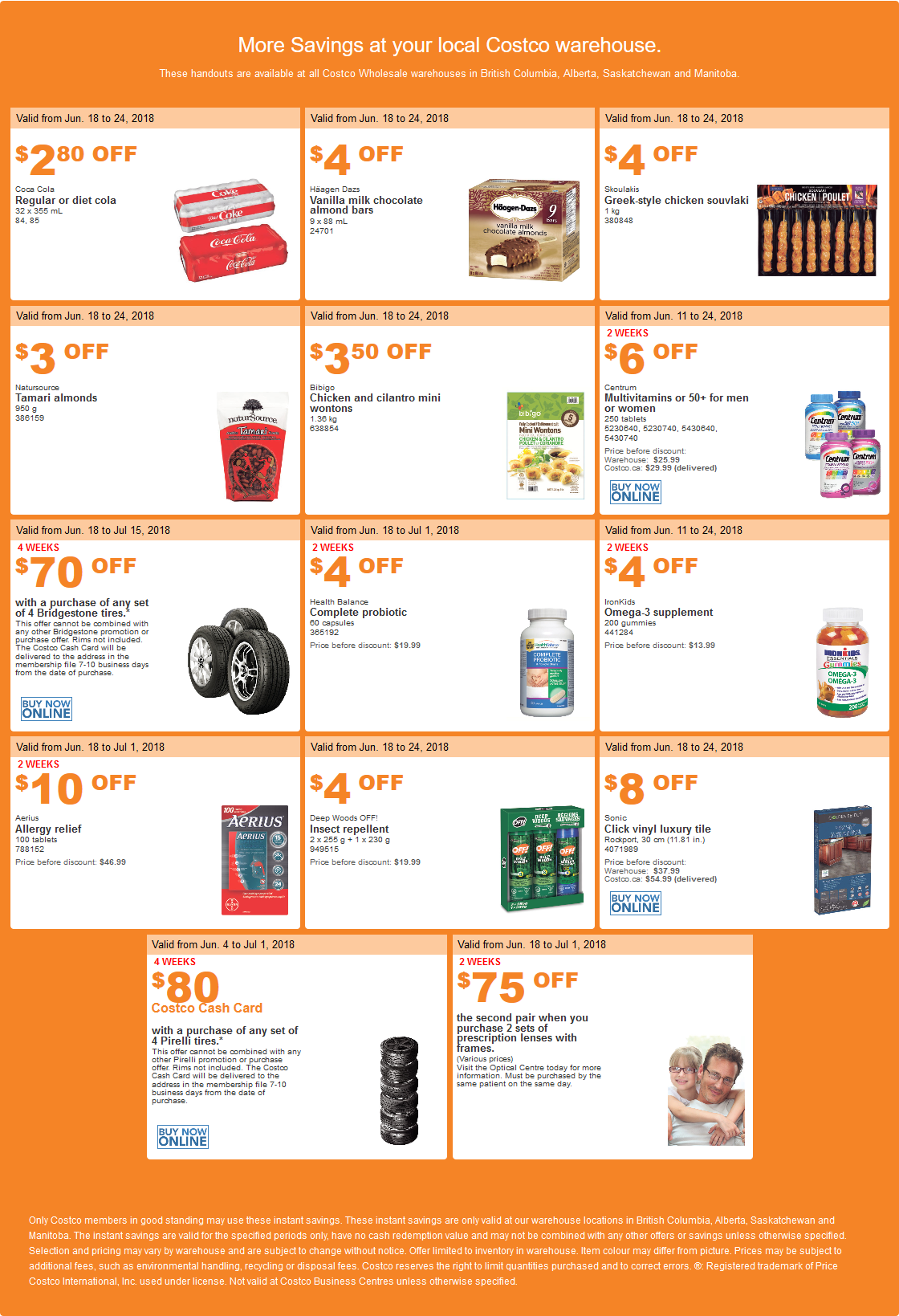 Take a look at some pictures from Costco in Hawaii
Take a look at some pictures from Costco in the UK!
Take a look at some pictures from Costco in the Taiwan
Take a look at some pictures from Costco in the Australia!
Check out what you can but at the Costco Business Centre in Lynwood, WA Part 1, Part 2
Take a look at some unique Costco Items in Portland!
Take a look at some pictures from Costco Japan – Deli, Seafood & Sushi Items!