Costco Flyer & Costco Sale Items for Aug 19-25, 2019 for BC, Alberta, Manitoba, Saskatchewan
Hi Everyone!
This is the last week to enter the contest for L'Oreal Paris Voluminous Lash Paradise Mascara!  To enter follow the instructions in the link: https://cocowest.ca/2019/08/double-contest-time-loreal-paris-voluminous-lash-paradise-mascara-review-ad/
***UPDATE***  Some hawk-eyed readers have noticed that the Alberta Flyer is different than the flyer for the other provinces!  I haven't seen this before, so I'm just including a link to the Alberta Flyer.  If this happens more regularly, I'll try to figure out a good system to post the different flyers! 
This Week's Location: Abbotsford Costco
This week, there were still lots of clearance items in the store as they get ready to switch over to fall items.  Christmas is almost upon us – because a couple of Christmas lights and decorations have made it into the store!  To help get us ready for the cold times ahead – Electric Fireplaces and Hot Chocolate are also in the aisles now!
If you require some sun screen or bug spray, it looks like they are all on clearance right now – so grab your favorite before they are all gone.  I had to pick up some Best Express Organic Aussie Bites since they were $3.00 off. Starbucks Iced Coffee 2 X 1.42L is on sale this week.  We had to stock up on General Mills Cheerios this week since they haven't gone on sale in a long time.  For the kids, I picked up a couple of packages of Annie's Homegrown Organic Macaroni and Cheese and Heinz Alpha-Getti.
Castrol GTX Motor Oil, Chicken Drumsticks, Ground Turkey, Ground Beef and Ground Beef patties, Beef flank steak and Pork Back Ribs, Bothwell Sliced Variety Pack, Anco Havarti, Coke Products, Swiffer Products, Chinet Paper Plates and Bowls, Mega Ice Cream Sandwiches, Cardinal Roadhouse Pork Back Ribs, Hampton House Chicken Parmesan, Black Diamond Marble Cheese strings, Philadelphia Cream Cheese, Dole Fruit Salad, Dole Mandarin Slices, John WM Macy's Cheese Crisps, Zebra Z Grip Flight Pens, Captain Marvel Blu Ray, Blue Diamond Almond Breeze, Tazo Chai Tea, Catelli Spaghetti are all on sale this week.
See you all on Thursday!
Happy Shopping!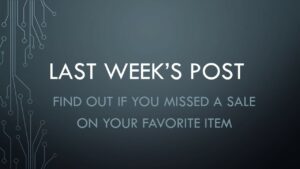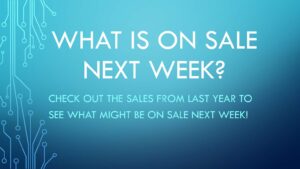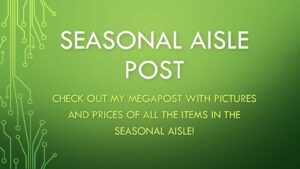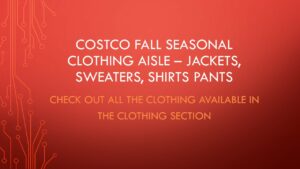 Costco Flyer for Aug 19-25, 2019 for BC, Manitoba, Saskatchewan
Costco Sale Items for Aug 19-25, 2019 for BC, Alberta, Manitoba, Saskatchewan
cocowest.ca has officially added an Instagram page:
Instagram:  For those of you on Instagram:  @Costco_West_Fan Blog
The Instagram Page can be found here: https://www.instagram.com/costco_west_fan_blog/