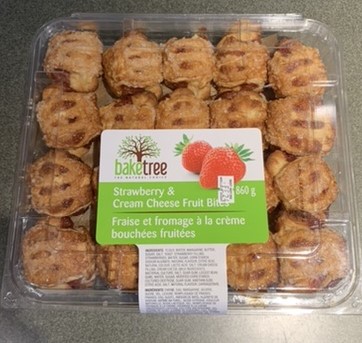 A small sweet fruit filled pastry treat!
I feel like I've almost covered reviewing the main items from the Costco bakery section. One thing that I've seen for quite some time but haven't reviewed yet is th Costcoe baketree Strawberry & Cream Cheese Fruit Bites.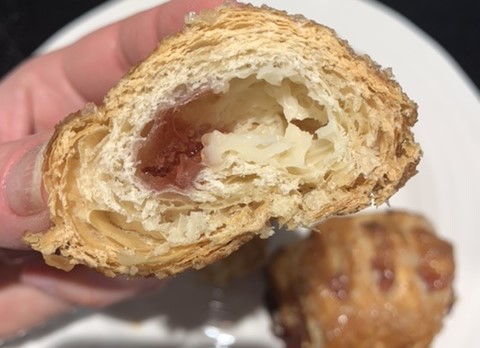 Cost
I paid $8.99 Canadian for the 860 gram container of fruit bites. There's about 40 bites in the box which if I had to guess is probably equivalent to about 8 or 9 large full sized strudles/turnovers.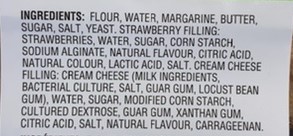 Convenience
These would be perfect for an office breakfast meeting or to pack in your kids lunches as a snack or treat. They freeze well in the container they come in and the expiry date was about a week and a half from the date I purchased them. If you're not going to eat them all right away I recommend freezing them early on because I find the longer they sit out the soggier/softer the pastry gets.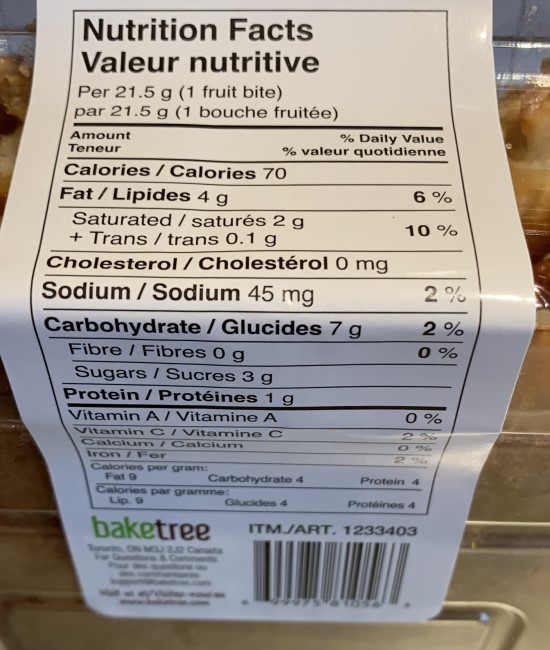 Nutrition
One bite is 70 calories, four grams of fat, 45 mg of sodium, seven grams of carbohydrates, zero grams of fibre, three grams of sugar and one gram of protein. The amount of sugar and fat per bite definitely isn't astronomical so that's nice!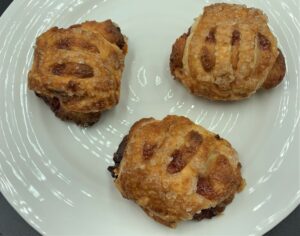 Taste
These basically taste like little turnover or strudel pastry bites and I am a huge turnover fan! In comparison to other turnovers/strudels I've had these are just okay tasting! Not amazingly good but tasty enough for a sweet snack. The fruit bites are layered, flaky pastry dough that is filled with a strawberry jam type filling and some cream cheese.  The tops are sprinkled with a bit of coarse sugar.  If you're a cream cheese fan and expecting a ton of soft cream cheese, there's really not much and it's not very noticeable because it's disappeared into the dough. Actually there's not much filling in the bites to be honest and I would have appreciated a lot more filling! The actual pastry itself is tasty enough but wasn't as flaky or crisp as I would have liked and the fruit bites were a little on the soggy side.
My husband and I have a lot of these Costco baketree Strawberry & Cream Cheese Fruit Bites left to eat! I wish they had a little more filling and the pastry wasn't as soft/soggy. They weren't at all bad just not the best strudel/turnover type pastry I've had!
Cost: 6.5/10
Convenience: 10/10
Nutrition: 3/10
Taste: 7/10
What's your favorite turnover/strudel filling? Have you tried these? What did you think?