HUGGIES DIAPERS & PREVIEW: Costco Flyer for Feb 24 – Mar 1, 2020, for BC, AB, SK, MB
Location: Everywhere!
Hi Everyone,
It is the sale you have all been waiting for (at lease I have been waiting for!)  Huggies diapers are on sale this week!  Time to stock up as this sale only happens twice a year!
If you have been waiting for Huggies Pull-Ups, Kirkland Baby Wipes and Kirkland Infant Formula to go on sale, I expect them to go on sale the next week (March 2 – March 8, 2020).  **These are predictions only (check out the link for last year's sales)**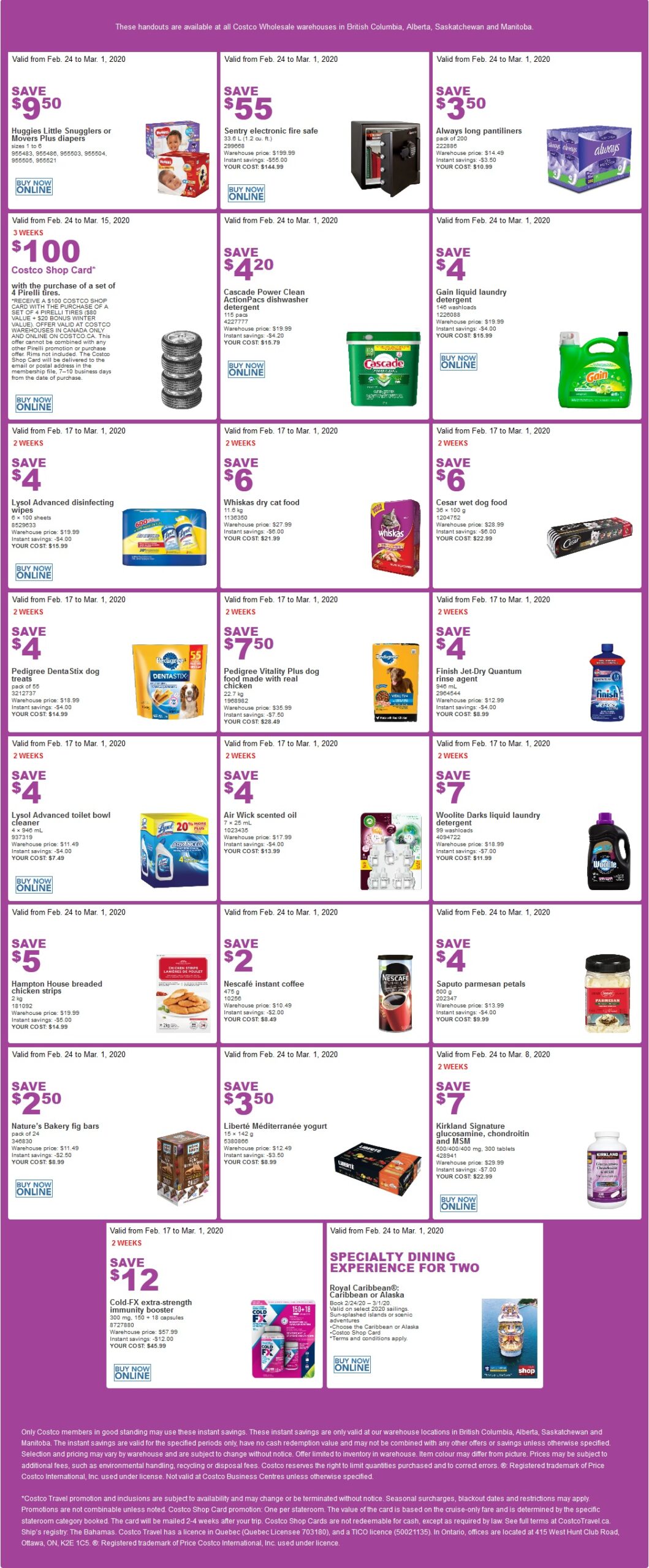 These are the regular prices (the store is still close where I live)  Take $9.50 off this for the price!
Happy Shopping!
DON'T MISS OUT ON THESE POSTS
Costco Winter Aisle 2019 Superpost! Last Minute Gifts -Books, DVDs & Gift Certificates (Dec 18, 2019)
Costco Fall Aisle 2019 Superpost! Apple Computers (NEW) TVs, Electronics, Speakers Section (Nov 21, 2019)