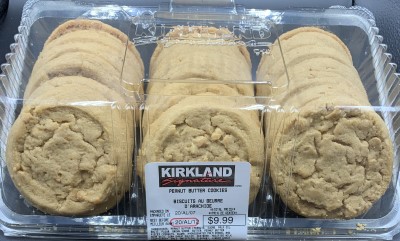 Sweet, soft and slightly chewy!
Costco Canada has a new cookie to try for all the peanut butter lovers. The Costco Kirkland Signature Peanut Butter Cookies! I picked these up to review earlier last month but I also noticed this past Friday at Costco they were on sale. If you're a fan of the other Costco cookies like the Chocolate Lover's Cookie Pack and like peanut butter cookies these are a must buy.
Cost
I paid $9.99 Canadian for the 24 pack of Costco Kirkland Signature Peanut Butter Cookies. I did notice they're on sale this weekend for $7.99 Canadian. Not bad for 24 cookies, especially if you can get them for $7.99!
Convenience
You get 24 peanut butter cookies in one pack. That's a lot of peanut butter cookies to eat! I can 100% say these freeze amazingly and I recommend freezing them immediately after you buy them. These would be perfect for a road trip, camping, a Summer BBQ or party or just to enjoy at home. The best before date is five days from the day they were packaged.

Nutrition
Definitely not nutritious and full of lots of calories, fat and sugar I'm sure. Although I wasn't able to obtain the nutrition information for the cookies (social distancing and Costco being busy) my guess is that one cookie is around 200-250 calories and anywhere from 10-20 grams of fat per cookie. If you're curious about the nutrition of the other cookies offered at Costco you can see my post here and scroll to the nutrition section.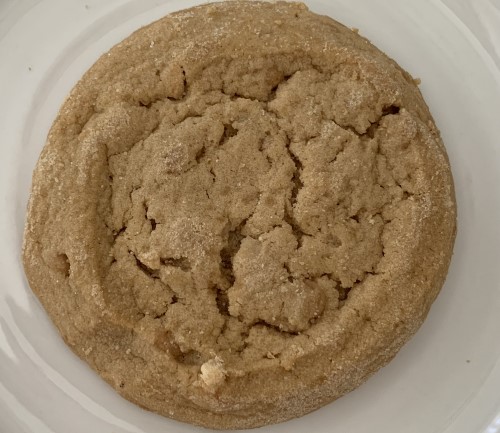 Taste
So I'm already a fan of peanut butter and peanut butter cookies so these  review might be biased but I really like these and so does my husband! They're soft, slightly chewy, buttery and have a mild peanut butter flavor. They also have delicious peanut butter chunks. If you've had the White Chocolate Macadamia Nut Cookie from Costco they remind me of that just a peanut butter version. Even taken out of the freezer they're still soft and chewy and delicious when they defrost.
We have 24 cookies to share between the two of us so I won't need to repurchase these anytime soon but I definitely will in the future when I run out unless Costco gets rid of them. They go fabulously with a big glass of milk.
Cost: 8/10
Convenience: 10/10
Nutrition: 0/10
Taste: 8.5/10