Review: Gillette SkinGuard Razors for Sensitive Skin
Costco West Fan Blog has partnered with Gillette to review the SkinGuard Razor – new to www.costco.ca and Costco Warehouses.
This is a paid promotion and all opinions are my own…With that being said, I would never promote a product that I didn't sample and believe in.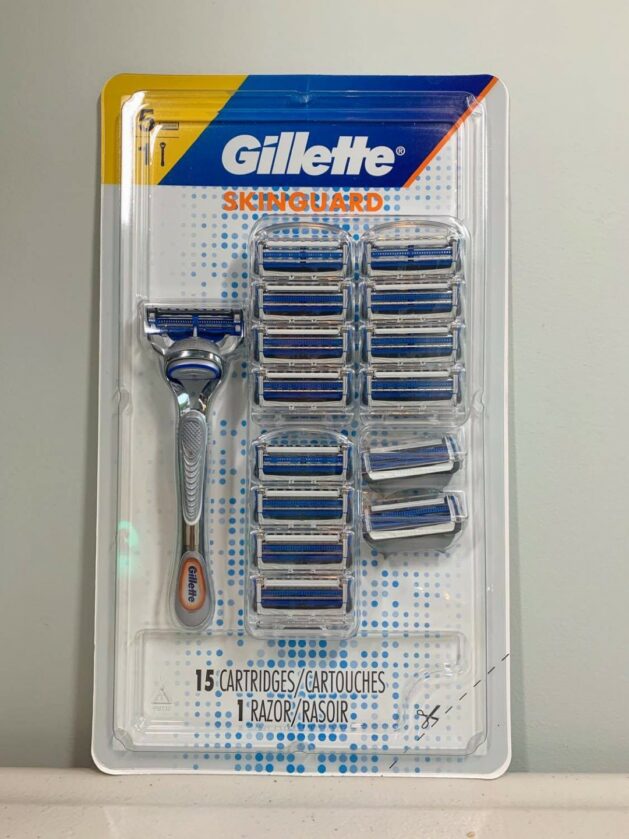 Hi Everyone!
A couple of weeks ago, the kind folks from Gillette provided me with a SkinGuard Razor to try out. While I've always enjoyed the ritual of shaving with a razor, I've often found that the experience left my face feeling a little scratched up. And I'm not the only one – 56% of Canadian men claim to have sensitive facial skin – so I jumped at the chance to give the Gillette Skinguard Razor a go.
The first thing I noticed when looking at the razor is that it has three blades – two shaving blades on the front of the razor and one on the back for precision trimming that can be used to keep those sideburns sharp. In between the shaving razor blades is the new SkinGuard bar, which absorbs hand pressure and raises the blades slightly to help guard the skin from irritation while shaving.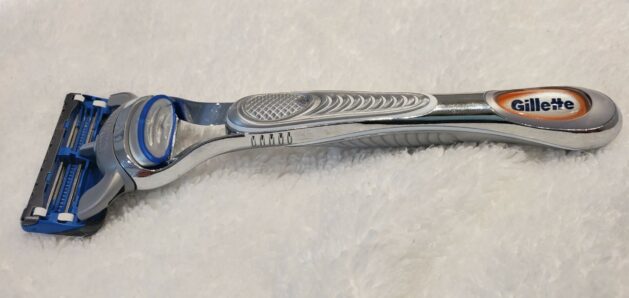 The handle feels really great in the hand – there is soft flexible rubber for your thumb and fingers on either side of the handle that help to ensure you have good control, and the flexible head keeps the razor where you want it. The best thing about the Gillette SkinGuard Razor is how well the razor cuts without irritating your skin. Usually when I am shaving, no matter how new the razor is, I can feel the razor tugging at my skin (especially around the chin area). With this razor, I could hear the razor cutting, but there was none of the usual tugging feeling on my skin.
After the clean close shave, I didn't feel any skin irritation on my face!
I look forward to using Gillette SkinGuard razors more in the future.
Purchase them online [here] or pick it up during your regular Costco shopping trip. Prices range from $49.99 to $54.99.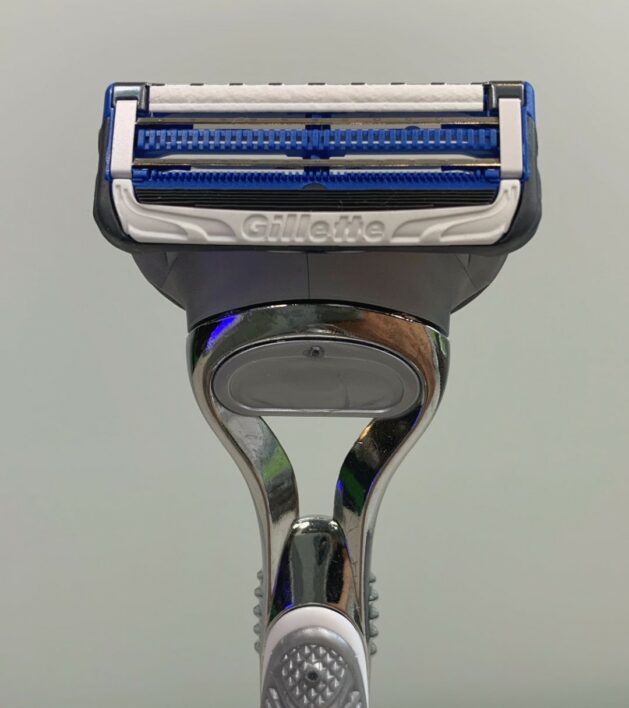 Gillette has a free razor recycling program in conjunction with TerraCycle. All you have to do to participate is sign up on www.TerraCycle.com, and you will receive a prepaid shipping label to send your used razor cartridges and packaging to the closest collection centre. It only takes a minute to sign up and get the prepaid shipping label! TerraCycle will even recycle all brands of blades and razors (systems and disposable units, and replaceable blade cartridge units), rigid plastic packaging, and flexible plastic bag packaging though this program. Find out more about the program here.