Costco Flyer & Costco Sale Items for Aug 3-9, 2020, for BC, AB, SK, MB
Location: Langley, BC Costco Warehouse
Hi Everyone,
I hope everyone was able to enjoy the long weekend.  Our family spent the weekend up in Squamish – we have really enjoyed spending the last couple months up there and have found some nice places to spend our time that are quiet no matter how nice it is outside!
I ended up getting back a little late so his post is a little later than usual.  There were also many more items on sale than usual – almost 200 items this week.  There is a long list of Temporary Price Discounts that last throughout the month of August, so there is not rush to go in.
**Please look at the dates on some of the sales.  Some of them end early throughout the week.  I was happy that the monitor that I purchased last month went on sale for $70.00 off.  I was able to get a refund of $78 dollars – the monitor was purchase just under a month ago and all I brought with me was my receipt!
I've got to get dinner going.  Have a great week everyone!
Happy Shopping!
I have re-opened the "FOUNDERS" discount for the Early Access to the blog.  The Early Access gives you access to the Monday posts on Monday afternoon instead of Tuesday Morning at a cost of $19.97 for one year (52 weeks).  You will also have the option of signing up for a new customizable mailing list so you can choose to the updates you want.  If you decide to purchase an Early Access Membership and use the discount code "FOUNDERS" before 2020-08-31, you will get $10 off your annual membership AND have that rate grandfathered forever!
Once you have signed up, to get the early pictures, just use your username and password at the following login: http://cocowest.ca/cocologin  When you are signed in, you will be able to see the pictures as soon as they are published on Monday!
If you don't sign up for Early Access, no problem!  The blog is still free and will be available to everyone on Tuesday Morning at 5:00AM Pacific time.
Go here for the latest Costco Coronavirus updates: https://www.costco.ca/coronavirus-response.html
If you live in BC, you can see the Covid-19 Safety Plan (British Columbia): https://www.costco.ca/bc-safety-plan.html
Stay safe and remember to wash your hands with soap and water often!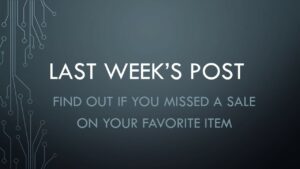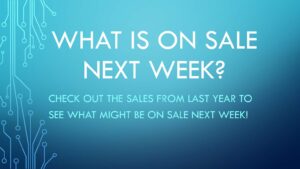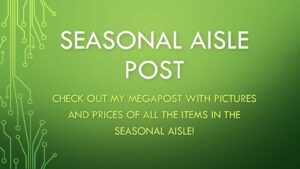 Costco Flyer  for Aug 3-30, 2020, for BC, AB, SK, MB

Costco Flyer & Costco Sale Items for Aug 3-9, 2020, for BC, AB, SK, MB