Costco Flyer & Costco Sale Items for July 27 – Aug 2, 2020, for BC, AB, SK, MB
Location: Abbotsford, BC Costco Warehouse
Hi Everyone,
I hope everyone is doing well!  It is hot in my house and our air conditioner won't get fixed until Friday.  The kids are in daycare for 2 days and so we will be headed up to Squamish until Friday to escape from the heat.
I decided to visit Abbotsford today because I wanted to stop off at Sparkes Corn barn to pick up some Chilliwack Corn for a dollar a cob, then on my way home I stopped for blueberries at Jay's Blueberry farm in Langley for some fresh, no-spray blueberries for $2.50 / lb.  For me, summer always begins when I can eat some Chilliwack corn and have fresh blueberries with ice cream.
The last couple of weeks, there have been too many people accessing the blog on Tuesday morning that the site has crashed for a couple of hours.  The extra visits along with the large number of photos has put a huge strain on the server.  I'm skipping the photos of the flyer items since they have been featured for a couple of weeks in a row already.  This should put less of a strain on the server!
We have been working hard on the new search feature and it is 99.9% complete, you should see some good changes to the photos in the next week.  We have also begun work on the blog upgrade – which will modernize the blog and make things a little easier to navigate.  Our developer has been great to work with and we have come up with a great vision for the new site.
There are lots of items on sale this week and I even tried to skip all the coupon items.  Remember that the sale on Huggies Diapers and Pull Ups ends at the end of the week.  I don't think Charmin has been on sale for a while, but it is on sale this week.  Halloween costumes have made their way in stores already – eek.  Also, it looks like Costco has brought in some plus sized clothes for women which I don't think I've seen before.
I've got to turn off the computer since it is just heating up the house.  Stay cool everyone!
Happy Shopping!
I have re-opened the "FOUNDERS" discount for the Early Access to the blog.  The Early Access gives you access to the Monday posts on Monday afternoon instead of Tuesday Morning at a cost of $19.97 for one year (52 weeks).  You will also have the option of signing up for a new customizable mailing list so you can choose to the updates you want.  If you decide to purchase an Early Access Membership and use the discount code "FOUNDERS" before 2020-08-31, you will get $10 off your annual membership AND have that rate grandfathered forever!
Once you have signed up, to get the early pictures, just use your username and password at the following login: http://cocowest.ca/cocologin  When you are signed in, you will be able to see the pictures as soon as they are published on Monday!
If you don't sign up for Early Access, no problem!  The blog is still free and will be available to everyone on Tuesday Morning at 5:00AM Pacific time.
Go here for the latest Costco Coronavirus updates: https://www.costco.ca/coronavirus-response.html
If you live in BC, you can see the Covid-19 Safety Plan (British Columbia): https://www.costco.ca/bc-safety-plan.html
Stay safe and remember to wash your hands with soap and water often!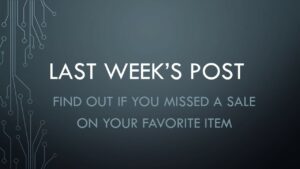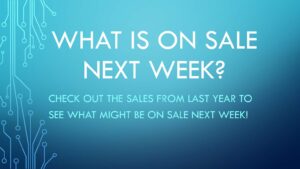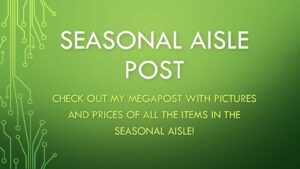 Costco Flyer & Costco Sale Items for Jun 29 – Aug 2, 2020, for BC, AB, SK, MB