Costco Flyer & Costco Sale Items for Jan 25-31, 2021, for BC, AB, SK, MB
Location: Burnaby (Brighton), BC Costco Warehouse
Hi Everyone!
I hope you are all doing well.  Today I went to Brighton Costco in Burnaby since I haven't been there in a while.  I thought that this might help skip some of the crowds and lines that have been forming lately.  It was a really pleasant experience.  I found parking right near the entrance of the store and there was no wait at the cashier!  I'll will definitely go back!
This weekend's snowstorm was a bit of a bust so we ended up staying inside in the rain and watching movies.  There are lots of items on sale still so I'll just leave the photos up here.
Thanks again to everyone who has signed up for the Early Access membership!  The website is being worked on right now and I'm excited to roll it out soon!  Remember that this is the last week to sign up for the FOUNDERS discount.  The Founders Discount grandfathers your rate at $19.97 ($10.00 off) and gives you early access to all the posts!
If you haven't seen the February, 2021 Flyer, make sure you plan your shopping and click the link below! https://cocowest.ca/2021/01/preview-costco-canada-flyer-february-1-28-2021/
Make sure to remember that the Executive Coupons are available right now here: https://cocowest.ca/2021/01/costco-executive-coupons-january-4-17-2021/
FOUNDERS DISCOUNT FOR EARLY ACCESS RETURNS!
For those of you who are interested in supporting the blog, I have reactivate the "FOUNDERS" discount code!  We will be making some significant changes to the blog this year and are using the proceeds to improve the website and add a search and notification function for sales.
The Early Access Membership not only allows you to support the blog directly, but it also grants you a personal login to access the sales posts as soon as they are published!  I have also included a premium newsletter service that notifies you as soon as a post is published!
If you are interested in the Early Access Membership, you can join at the following link:  https://cocowest.ca/register/
Happy Shopping!
Go here for the latest Costco Coronavirus updates: https://www.costco.ca/coronavirus-response.html
If you live in BC, you can see the Covid-19 Safety Plan (British Columbia): https://www.costco.ca/bc-safety-plan.html
Stay safe and remember to wash your hands with soap and water often!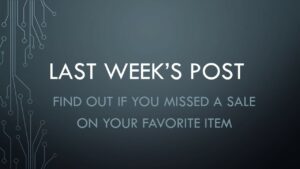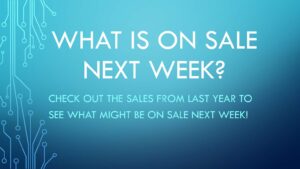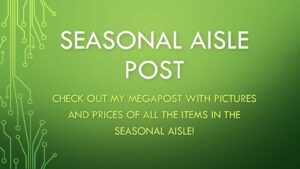 Costco Flyer for Jan 18-31, 2021, for BC, AB, SK, MB

Costco Sale Items for Jan 25-31, 2021, for BC, AB, SK, MB