Costco Flyer & Costco Sale Items for Feb 3-9, 2020, for BC, AB, SK, MB
Location: Still Creek, Burnaby Costco
Hi Everyone!
There were lots of great items on sale as usual this week!  Anyways, for those of you who have been waiting, Huggies Natural Care Wipes are on sale this week.  I expect diapers and infant formual to go on sale at the end of February or the first week of March.  Hopefully for those of you waiting you have enough to last!
What a surprise it was to wake up to some snow this morning!  My little 20 month old woke up with a bad wheeze and cough this morning so that was a fun morning adventure!  He will be fine, but we feel a little helpless – even though he is in fairly good spirits, it just sounds awful!
Someone asked if I could post all the pictures of the Dog  and Cat food, so I'll be doing a separate post tomorrow for that as well as a post of the whole seasonal aisle (furniture and home and garden).  I know it may seem  a little early for gardening season, but here in the lower mainland we have already started to see daffodils come out already!
Happy Shopping!
DON'T MISS OUT ON THESE POSTS
Costco Winter Aisle 2019 Superpost! Last Minute Gifts -Books, DVDs & Gift Certificates (Dec 18, 2019)
Costco Fall Aisle 2019 Superpost! Apple Computers (NEW) TVs, Electronics, Speakers Section (Nov 21, 2019)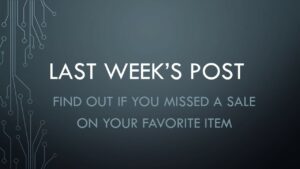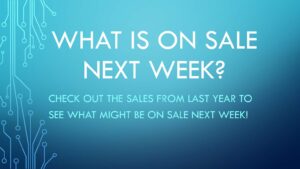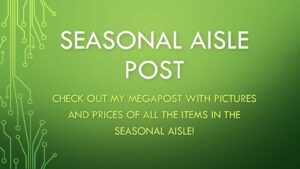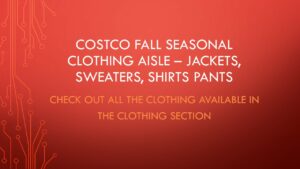 Costco Flyer for Feb 3-9, 2020, for BC, AB, SK, MB

Costco Sale Items for Feb 3-9, 2020, for BC, AB, SK, MB