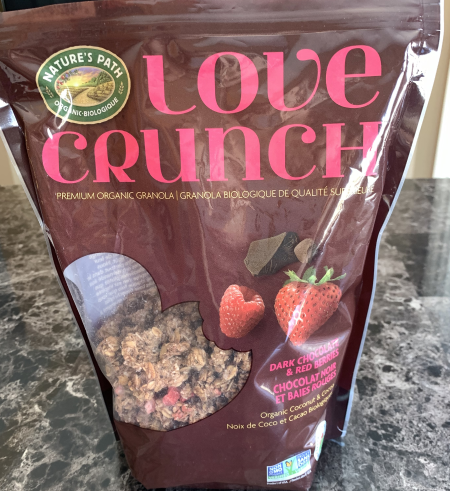 Dessert-style granola!
Please note that this review was not paid for or sponsored by any third party. I purchased this product with my own money and the opinions in this review are strictly my own. I am not affiliated with Costco or any of its suppliers. I am just a fan of the company. I write these reviews to help my fellow shoppers.
If you read my reviews you probably already know I love to buy granola at Costco. Recently I saw this Nature's Path Love Crunch Granola at my local Costco and I decided I had to try it and review it!  This was found with the other granolas in the cereal section and item number is 870940.
I bought this 750 gram bag for $7.99 Canadian which isn't that expensive.
The bag is resealable which is great because it helps keep the granola fresh. The best before date is about ten months from the date we purchased the granola.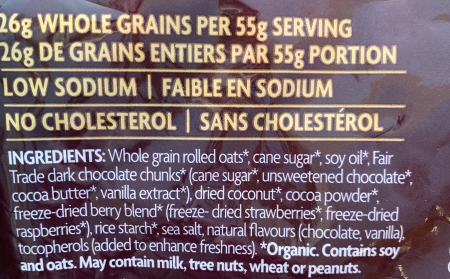 This granola is not all that healthy. The first ingredient is whole grain rolled oats which is good but the second ingredient is cane sugar and the third is soy oil. 1/2 cup serving is 250 calories, nine grams of fat, 37 grams of carbohydrates, 105 mg of sodium, three grams of fibre, 12 grams of sugar and five grams of protein. It's really easy to eat much more than 1/2 cup.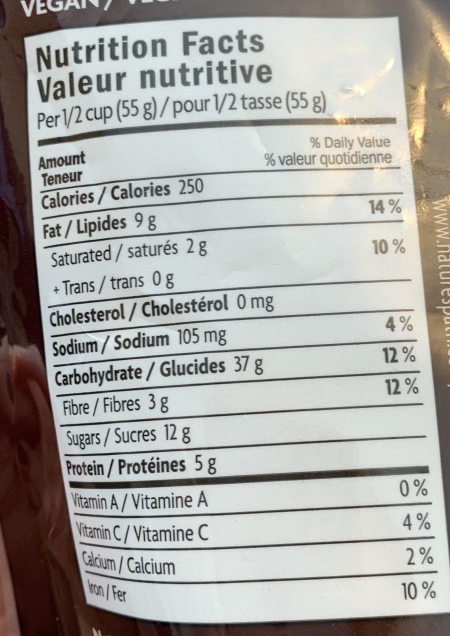 The granola itself doesn't have a ton of flavor, it basically just tastes very sweet with a tiny hint of cocoa. The freeze dried strawberries and raspberries are very sweet and the texture is a bit spongey. The chocolate is decent quality chocolate! When I tried this granola it reminded me of a chocolate covered strawberry. I would say this is more like a treat granola or a dessert granola, when you're craving a granola that's a little more sweet and indulgent this is a go-to.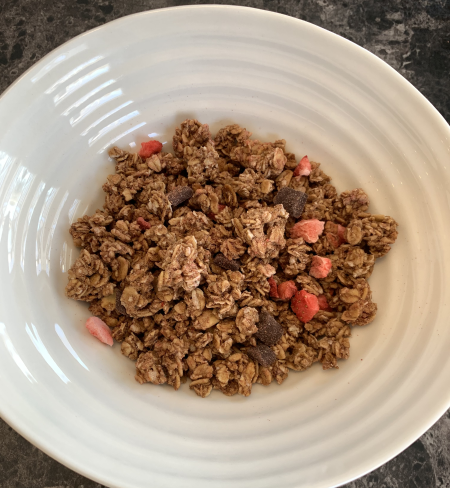 I personally don't love chocolate as a part of my breakfast so I probably won't buy this again. It's just too sweet and not the healthiest granola.
Cost: 9/10
Convenience: 10/10
Nutrition: 3/10
Taste: 7/10
What's your favorite breakfast item to purchase from Costco?