Costco Flyer & Costco Sale Items for Mar 1-7, 2021, for BC, AB, SK, MB
Location: Port Coquitlam, BC Costco Warehouse
Hi Everyone!
I hope you are all doing well.  This week was a week where I needed an extra buggy.  Firstly, if you have a a little one, Huggies Diapers, Kirkland Baby Wipes and Kirkland Infant Formula are on sale this week.  These only go on sale twice a year.  Make sure to stock up if you need these items!
Other items that are on sale and filled up my cart this week are the: Disposable Face Masks, Kirkland Chocolate Chip Cookies, ECOS laundry detergent, the Vileda Easy Wring Mop and Bucket, Comet Multi-Surface Cleaner, Armor All Wipes, Aussie Bites, Oasis Orange Juice, Charmin Bathroom Tissue, Brew Dr. Kombucha, Navel Oranges, Organic Triscuits, Stroopwaffles, Grapeseed Oil, and Nature's Bakery Fig Bars.
There was so much stuff on my shopping list this week, I really needed a second buggy!  Good times!!!
Have a great week everyone!
Happy Shopping!
Go here for the latest Costco Coronavirus updates: https://www.costco.ca/coronavirus-response.html
If you live in BC, you can see the Covid-19 Safety Plan (British Columbia): https://www.costco.ca/bc-safety-plan.html
Stay safe and remember to wash your hands with soap and water often!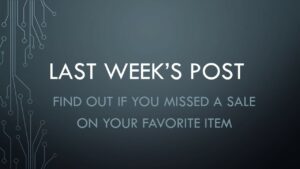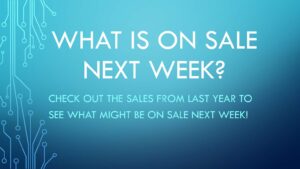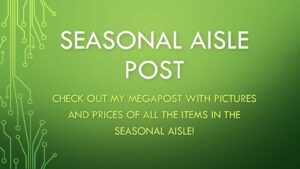 Costco Flyer Items for Mar 1-7, 2021, for BC, AB, SK, MB

Costco Sale Items for Mar 1-7, 2021, for BC, AB, SK, MB