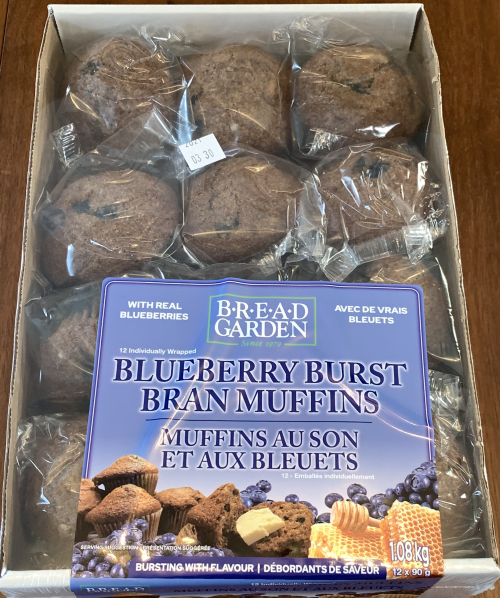 Hi it's Natalie from the Costco food and product review fan blog  Costcuisine! If you like my reviews for Costco food products the greatest thing you can do is follow me on  Instagram or Facebook and also tell your friends about my blog Costcuisine where I review tons of Costco food products each week!  You can also check out my Youtube Channel where I do video reviews for Costco products! 
Last night my husband and I went to Costco and I found a few new items in the bakery section! One of the new items that caught my eye was these Bread Garden Blueberry Burst Bran Muffins. I'm a huge fan of blueberry bran muffins, especially my mom's homemade ones so I decided to pick these up for Saturday breakfast and to review today! These can be found in the bakery section and the item number is 1530723.
I paid $9.79 Canadian for the package of 12 individually wrapped muffins.

The best before date on the muffins is four days from the date I purchased the muffins. Each muffin is individually wrapped and they freeze well. It's easy to bring a muffin to work or in your bag for a quick snack because they're individually wrapped.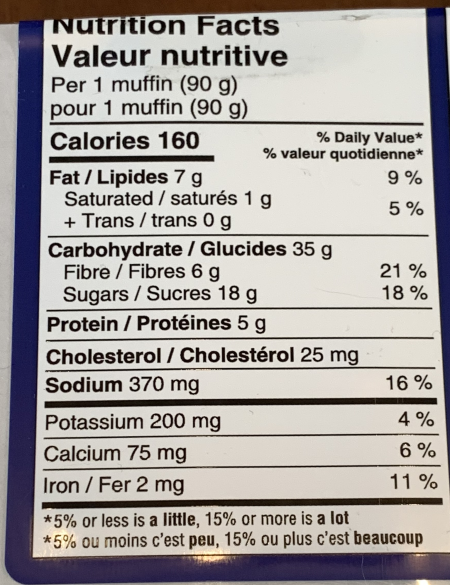 One muffin is 160 calories, seven grams of fat, six grams of fibre, 35 grams of carbohydrates, 18 grams of sugar, five grams of protein and 370 mg of sodium. The ingredients list has ingredients you'd expect to see in muffins with two preservatives listed at the end of the ingredients.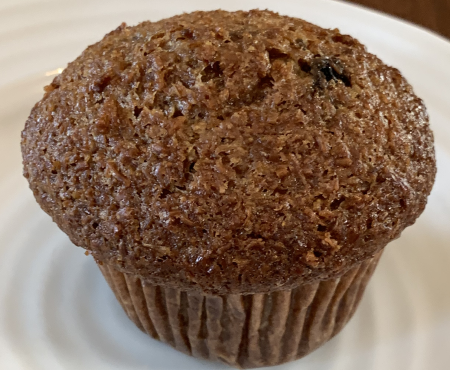 I wanted to love these muffins because they're so convenient and looked so good! They're not bad, just not my favorite. I find bran muffins usually aren't extremely sweet but these muffins are very sweet. Unfortunately, they were so sweet I couldn't taste the tartness coming from the fresh blueberries. There definitely were enough blueberries in the muffin which I appreciated I just couldn't really taste them. They're moist on the outside but dry on the inside and a little bit crumbly. I definitely wanted to put a bunch of butter on my muffin to tone down the sweetness and add some moisture.
These muffins are okay! Not great and I probably would just bake my own at home or choose to buy the Costco Kirkland Signature muffins instead next time. I'm curious to hear what others think of them!
Cost: 9/10
Convenience: 10/10
Nutrition: 2/10
Taste: 6.5/10
Have you had these muffins? What did you think of them? Would you buy these?