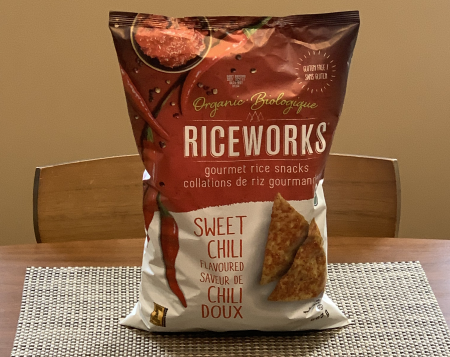 Rice chips with a bit of sweet and a touch of heat!
Please note that this review was not paid for or sponsored by any third party. I purchased this product with my own money and the opinions in this review are strictly my own. I am not affiliated with Costco or any of its suppliers. I am just a fan of the company. I write these reviews to help my fellow shoppers.
Hi it's Natalie from the Costco food and product review fan blog  Costcuisine! If you like my reviews for Costco food products the greatest thing you can do is follow me on  Instagram or Facebook and also tell your friends about my blog Costcuisine where I review tons of Costco food products each week!  In the last week, I reviewed the Costco Women's Skechers Shoes, Costco Kirkland Signature Shepherd's Pie, Costco Infinito Malbec and Costco KitKat Ice Cream Bars.  You can also check out my Youtube Channel where I do video reviews for Costco products! 
Today we're talking chips! I recently picked up these Riceworks Sweet Chili Flavoured Organic Gourmet Rice Snacks at Costco and wanted to review them here! These can be found in the chip section at Costco.
I got two dollars off the regular price of $6.69 so paid $4.69 Canadian for the 567 gram bag of chips.
The chips unfortunately aren't resealable, the best before date is about 8 months from the date we purchased the chips. These go amazingly with guacamole and seven-layer dip! They're flavorful enough where you can also enjoy them alone.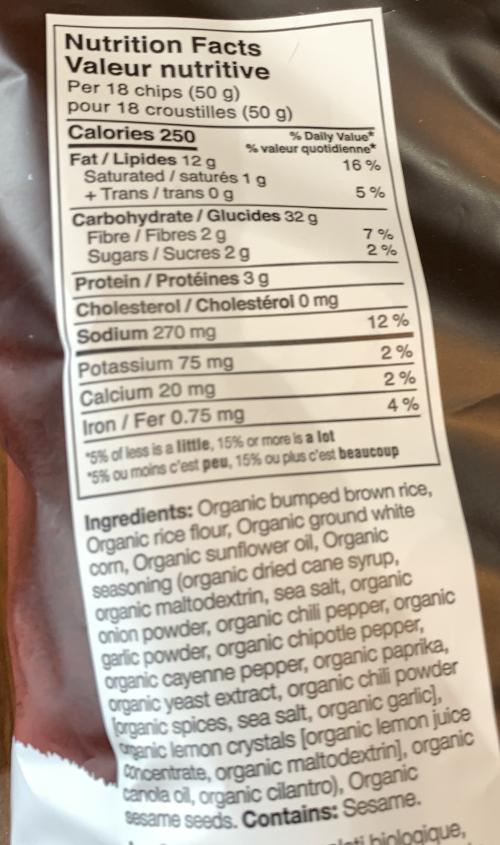 The chips are gluten-free as well as organic. 18 chips is 250 calories, 12 grams of fat, two grams of sugar, two grams of fibre, 32 grams of carbohydrates, three grams of protein and 270mg of sodium.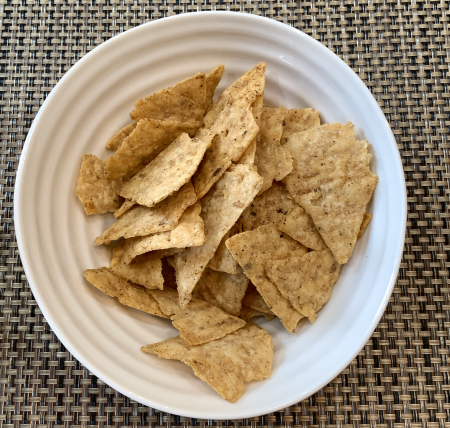 Both my husband and I agreed these are pretty tasty! They're similar to a tortilla chip. It seems like the more you eat the better they taste. Initially, they taste quite sweet and then after a few bites you get mild heat from the chips. If you can't stand spice or heat, these really aren't too hot. I'm not a fan of really hot food and found these had just a touch of heat that compliments the sweet! The chips are nice and thick and crunchy and strong enough to withstand lots of dip on top.  If you're a fan of sweet chili flavor and enjoy tortilla chips, you'd probably enjoy these.
I don't love sweet chili flavor but actually really enjoy these trips and would probably buy them for a summer BBQ or get-together! They also pair well with the Garden Fresh Peach Mango Salsa from Costco.
Cost: 9/10
Convenience: 9.5/10 (I wish the bag was resealable)
Nutrition: 3/10
Taste: 7.5/10
What's your favorite chip to buy from Costco?