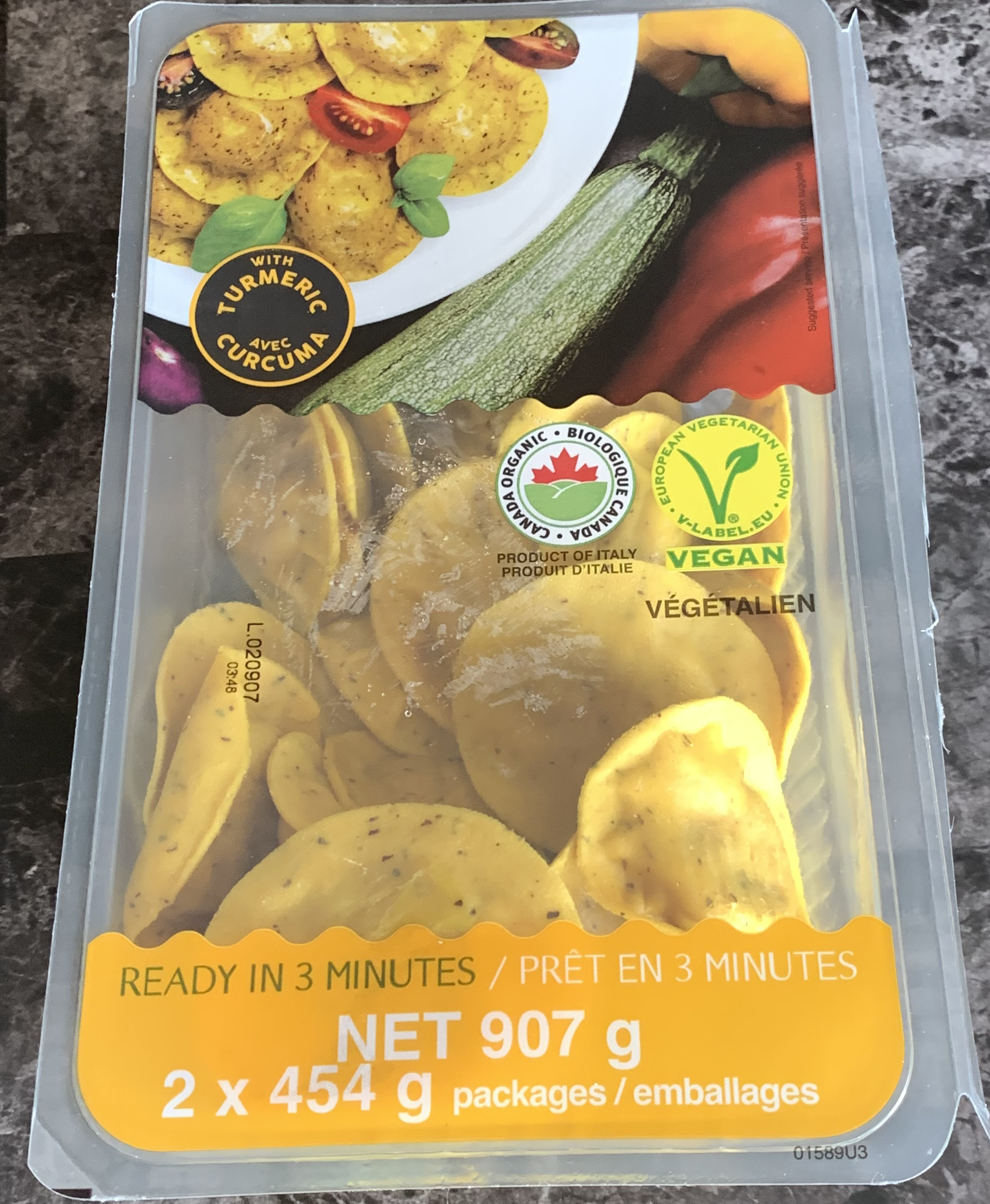 Hi it's Natalie from the Costco food and product review fan blog  Costcuisine! If you like my reviews for Costco food products the greatest thing you can do is follow me on  Instagram or Facebook and also tell your friends about my blog Costcuisine where I review tons of Costco food products each week!  In the last week, I reviewed the Costco Kirkland Signature Organic Strawberry Spread, Costco La Sierra Serrano Ham and Costco Terra Chips. You can also check out my Youtube Channel where I do video reviews for Costco products! 
I'm reviewing the Scoiattolo Vegetable Ravioli from Costco this weekend! This is a product of Italy and can be found in the refrigerated section at Costco near the other fresh pasta. The item number is 1351405. 
I paid $10.99 Canadian for the two-pack of ravioli which was three dollars off the regular $13.99 Canadian price.  Each pack is 454 grams so the total net weight is 907 grams.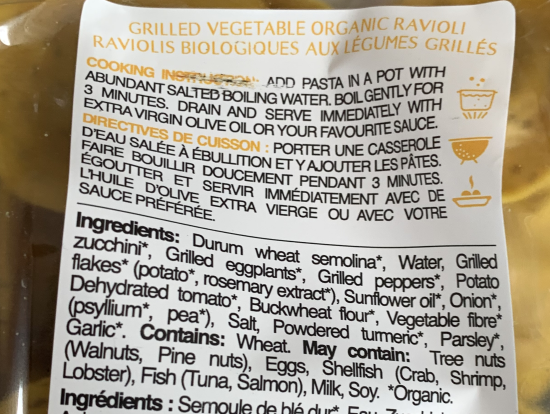 This ravioli takes no time to cook! Honestly. I kind of overcooked mine because I couldn't believe it was done at three minutes but it definitely was. You add the ravioli to a pot of salted boiling water and cook it for only three minutes then serve immediately! It goes great with olive oil and parmesan or Costco Rao's Marinara Sauce. The pasta stays fresh in the refrigerator for about a month from the purchase date. It also makes great leftovers!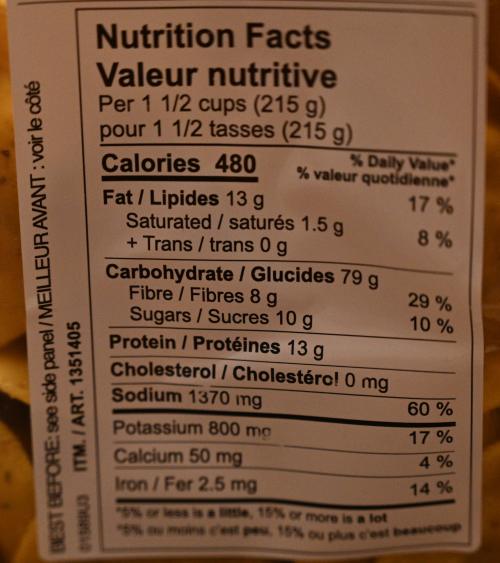 I couldn't believe my eyes when I saw how much sodium is in 1 and 1/2 cups! 1 and 1/2 cups of ravioli is 480 calories, 13 grams of fat, 13 grams of protein, eight grams of fibre, 10 grams of sugar, 13 grams of fat and 1370 mg of sodium! Also this states that is is vegan but this ingredients says it may contain "tuna, shellfish, milk and eggs". That's not really vegan.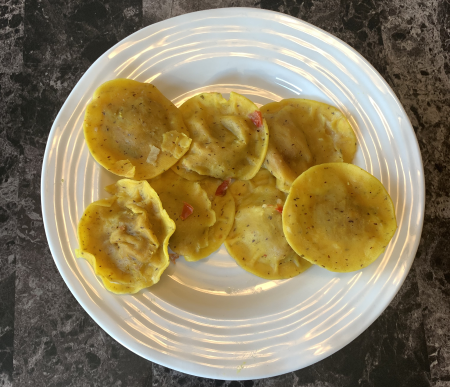 As I said before I kind of overcooked my ravioli but still enjoyed the flavor of the grilled vegetables and pasta! You can definitely taste a hint of tumeric and the vegetables inside the ravioli are zucchini, eggplant and peppers. The ravioli doesn't have a ton of flavor so sauce definitely helps with that. Also I'm surprised it didn't taste very salty because the sodium content seems really high so if you're worried about it being overly salty, fear not. Be really careful about only cooking it for three minutes or less because the ravioli easily becomes soggy and the vegetables spill out. If you're not a strict vegan and want a vegetable ravioli option you could definitely give this a try.
I can't say this is my favorite ravioli but I did enjoy it enough to eat it! I probably just wouldn't repurchase it because I believe Costco has better raviolis.
Cost: 7.5/10
Convenience: 9.5/10
Nutrition: 4/10
Taste: 6.5/10
What's your favorite ravioli to buy from Costco?