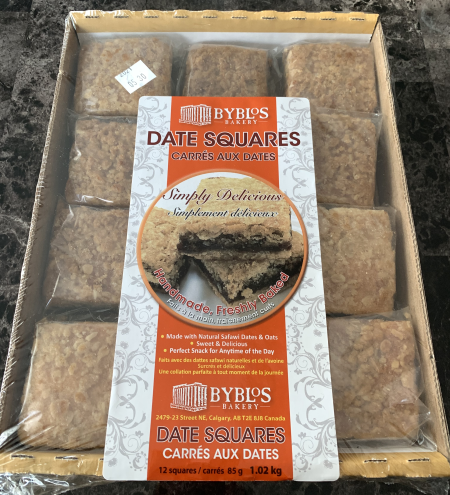 If you like my reviews for Costco food products the greatest thing you can do is follow me on  Instagram or Facebook and also tell your friends about my blog Costcuisine where I review tons of Costco food products each week! You can also check out my Youtube Channel where I do video reviews for Costco products! 
Date squares are something my family always enjoys so when I saw Costco carrying these Byblos Bakery Date Squares last week I decided to pick them up to try and review!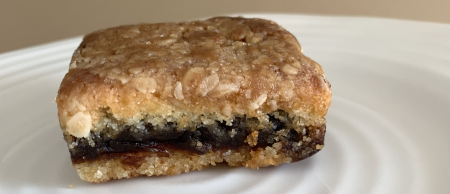 These can be found in the bakery section and I paid for $12.99 Canadian for 12 squares.
Each date square comes individually packaged in plastic which is super convenient! I froze my date square after trying one fresh and they freeze well. The best before date is about three weeks from the date we purchased the squares. These are convenient for a snack, dessert or even for breakfast!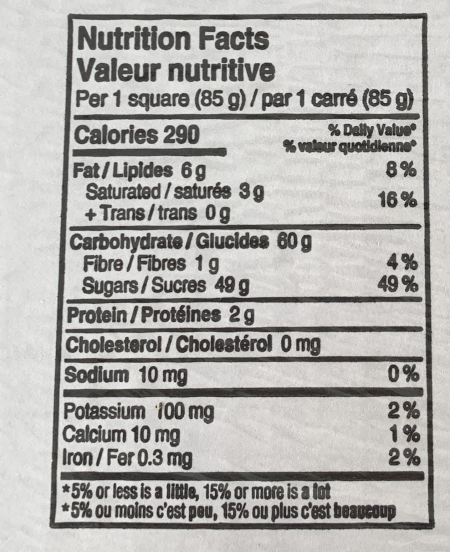 One square is 290 calories, six grams of fat, 60 grams of carbohydrates, one gram of fibre, 49 grams of sugar, two grams of protein and 10 mg of sodium. The 49 grams of sugar was actually quite shocking for me but dates naturally very high in sugar. It's just a ton of sugar in one square even a slice of the Costco Kirkland Signature Tuxedo Cake has way less sugar than one square.

These…don't taste great. I wouldn't buy them again and won't be finishing my box. They're very dry and super sweet but despite being super sweet they're lacking flavor! There's really minimal date flavor and on top of being dry, they're very bland tasting.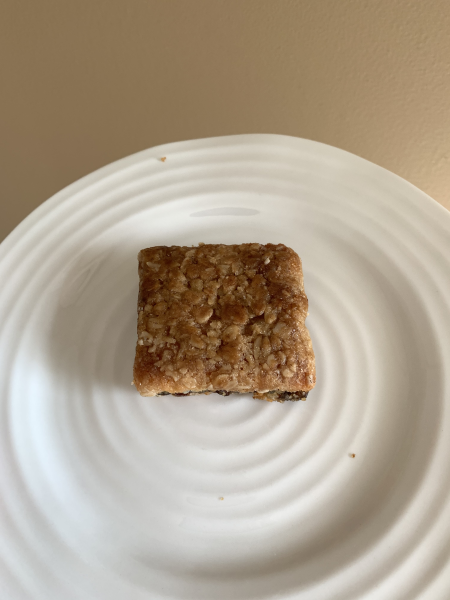 I write honest reviews and have to say if you're a fan of date squares, don't buy these, either make your own or go pick up another kind you know you like.
Cost: 6/10
Convenience: 10/10
Nutrition: 0/10 (massive amount of sugar, MASSIVE)
Taste: 4/10