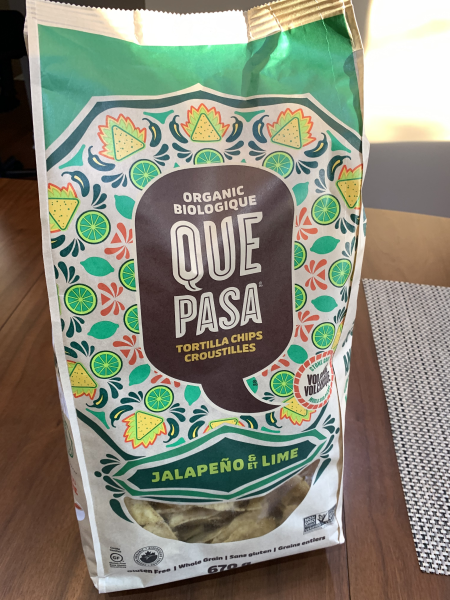 If you like my reviews for Costco food products the greatest thing you can do is follow me on Instagram or Facebook and also tell your friends about my blog Costcuisine where I review tons of Costco food products each week! You can also check out my Youtube Channel where I do video reviews for Costco products! 
New chip alert! Costco is now carrying these Que Pasa Jalapeno & Lime tortilla chips and they looked perfect for summer so I decided to pick them up to review! These can be found in the section near all the other chips.
I paid $6.99 Canadian for the 670 gram bag of chips, not bad for a big bag of organic tortilla chips

The best before date is about three months from the date I purchased the tortilla chips. Unfortunately the bag doesn't reseal which I always find a bit disappointing because we usually don't eat these up before they go a bit stale.These jalapeno and lime tortilla chips are amazing plain or can be enjoyed with the Rojo's Black Bean Six Layer Dip, Wholly Guacamole Minis and the La Terra Fina Queso DIp with Cheddar,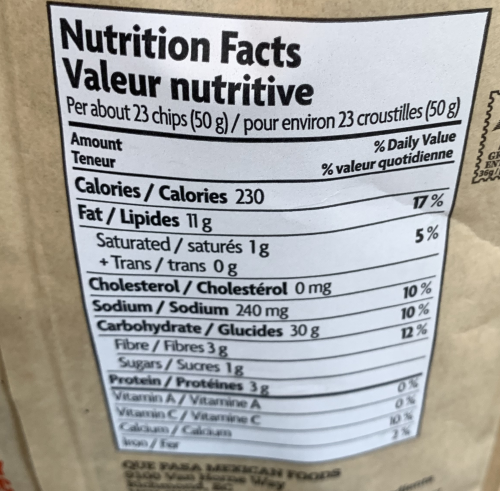 Certified gluten-free and organic! Still not the healthiest food you could eat. 23 chips is 230 calories, 11 grams of fat, 240 mg of sodium, 30 grams of carbohydrates, three grams of fibre, one gram of sugar and three grams of protein.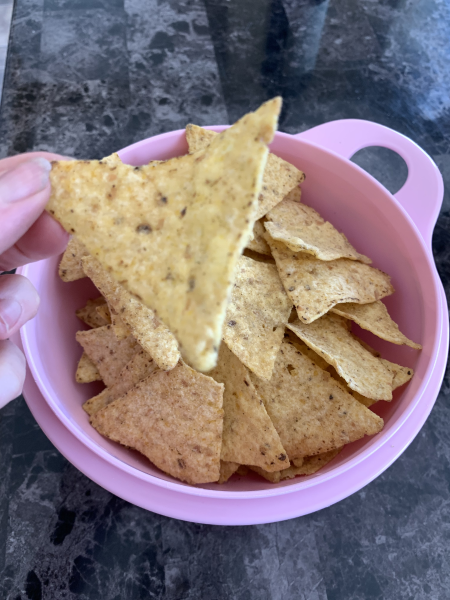 I can't handle a lot of heat but I have to say these aren't too spicy! They have the perfect hint of heat from the jalapeno. They're delicious and flavorful, not too salty. Thick and crunchy! I usually don't tend to love lime flavoring in chips because I find them too artificially lime-y and sour but Que Pasa chips are different. Just a touch of lime. I like that these are so flavorful you can enjoy these chips alone without any dip.
Both my husband and I enjoyed these chips on our deck last night and agreed we'd buy them again!
Cost: 9/10
Convenience: 9/10 (wish the bag resealed)
Nutrition: 3/10
Taste: 8/10