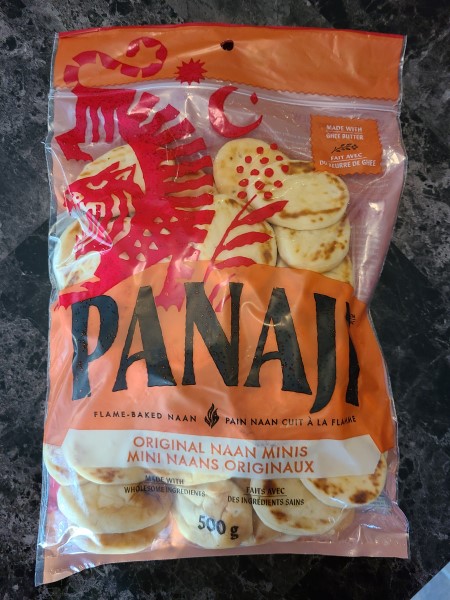 If you like my reviews for Costco food products the greatest thing you can do is follow me on Instagram or Facebook and also tell your friends about my blog Costcuisine where I review tons of Costco food products each week! You can also check out my Youtube Channel where I do video reviews!
Today I'm reviewing these new Panaji naan minis from Costco! I found them in the bakery section and always enjoy a good naan bread so immediately picked up a bag.
You get a 500 gram bag that comes with two smaller bags of mini naans for $6.69 Canadian which is really quite reasonable!
There's a ton of different ways you can use these mini naans from Costco, you can make little pizzas, dip them in hummus or tzatziki, warm them with garlic butter or just enjoy them on their own! The best before date was about a week from the date we purchased the naan. The bag is so big that I put it immediately in the freezer and I discovered the naan freezes really well. you can just take a few out at time to defrost if you like.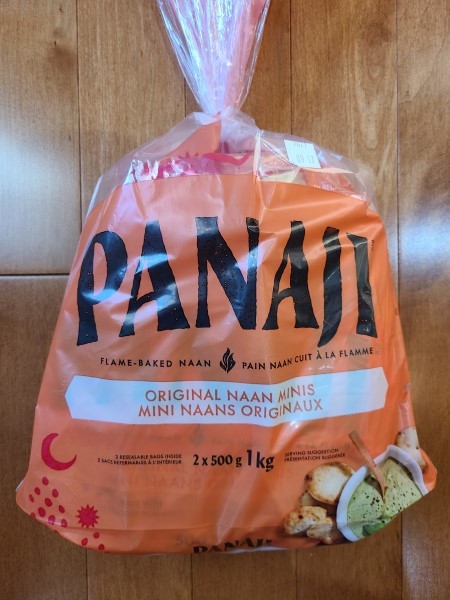 These are not exactly healthy but they're so delicious that I think they're worth every calorie! Five mini naan is 150 calories, three grams of fat, 26 grams of carbohydrates, one gram of fibre, three grams of sugar, five grams of protein and 200 mg of sodium. That's actually not so bad for five mini naans!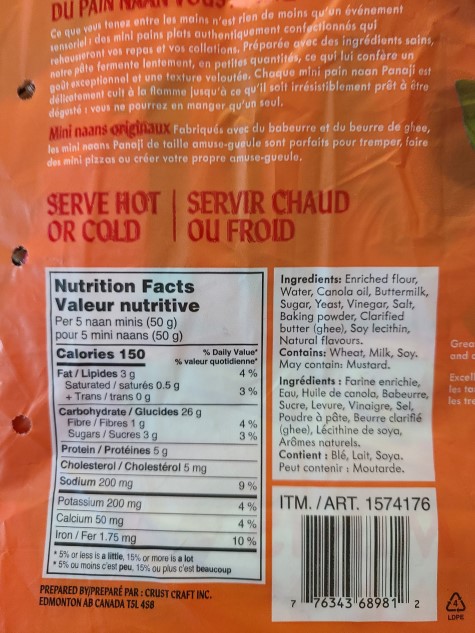 My waistline wishes these weren't so delicious! These are wonderful even just plain on their own! They're extremely, soft, fluffy and fresh tasting. The flavor is a bit buttery and they're overall really delicious. Both kids and adults would love these. I also really like the two to three bite size!
Cost: 8/10
Convenience: 10/10
Nutrition: 6/10
Taste: 9/19