Location: Port Coquitlam, BC Costco
Hi Everyone!
I hope you are all doing well! We are getting pretty close to another set of blog updates.  These updates will include an increase in quality of the photos and after that nutritional information and ingredients for the products.  Thanks to everyone who has signed up to be a member.  I'm putting all the money I receive from memberships back into the site to help you save money.
I picked up a 5 minute Charlie Brown book for the kids. I don't think the kids know who Charlie Brown is so it will be fun to introduce an older character into their storytime.  I also picked up a Paw Patrol and Frozen Hoodie for the fall – I don't think you can ever go wrong with that.
Lots of people (including me) had tropical plants in their shopping carts.  It is also a good time to pick up an Ottlite on sale, and some new Kirkland Furnace filters.  It is also your last chance to pick up some Kirkland Baby Wipes as they won't go on sale again for a couple of months.
We are actually headed to the Gulf Island this weekend to close out the cabin for the winter so I'm hoping the sun in the weather forecast holds out.  My brother will be taking photos on the weekend so I can take a little break.
Have a great week everyone and Happy Shopping!
RETURN OF THE FOUNDERS DISCOUNT!
I have re-opened the "FOUNDERS" discount for the Early Access to the blog.  I am using the proceeds of the memberships to fund upgrades to the blog!
As a bonus, the paid membership gives you access to the Monday posts on Monday afternoon instead of Tuesday Morning at a cost of $19.97 for one year (52 weeks).  You will also have the option of signing up for a new customizable mailing list so you can choose to the updates you want.  If you decide to purchase an Early Access Membership and use the discount code "FOUNDERS" before 2021-09-30, you will get $10 off your annual membership AND have that rate grandfathered forever!
Once you have signed up, to get the early pictures, just use your username and password at the following login: http://cocowest.ca/cocologin  When you are signed in, you will be able to see the pictures as soon as they are published on Monday!
If you don't sign up for Early Access, no problem!  The blog is still free and will be available to everyone on Tuesday Morning at 5:00AM Pacific time.
Happy Shopping Everyone!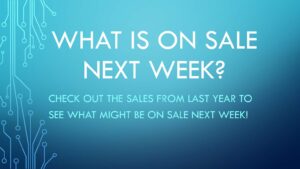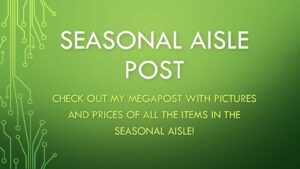 Costco Flyer for Sep 13-26, 2021, for BC, AB, SK, MB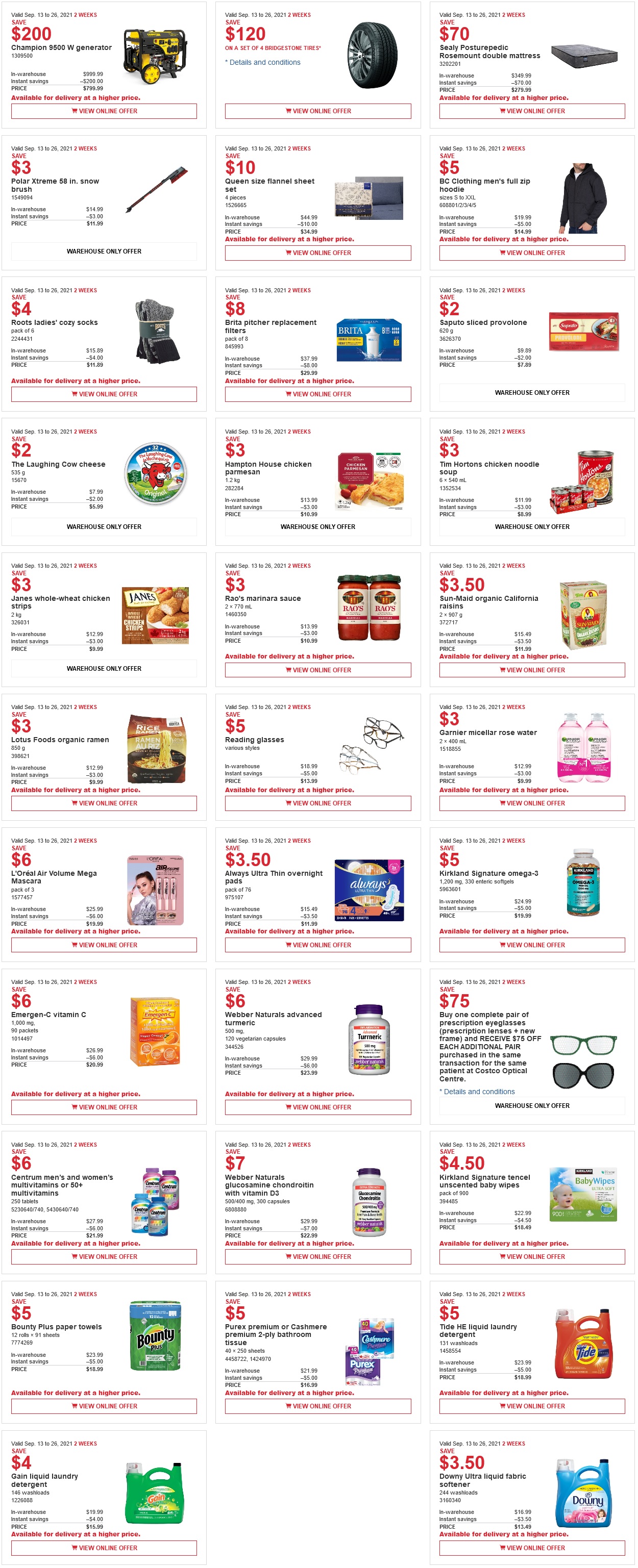 Members must log in to access pictures:  https://cocowest.ca/cocologin/