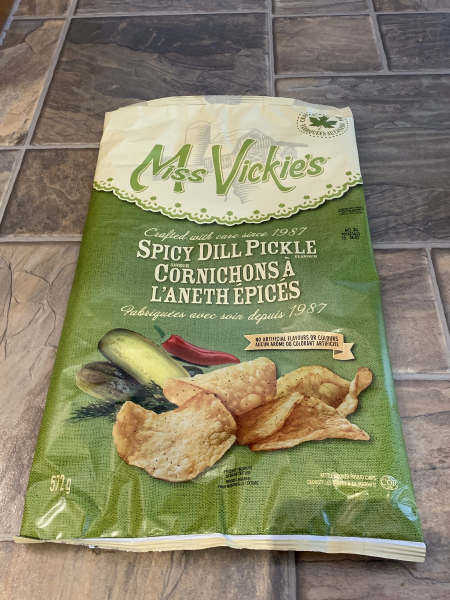 If you like my reviews for Costco food products the greatest thing you can do is follow me on Instagram or Facebook and also tell your friends about my blog Costcuisine where I review tons of Costco food products each week! You can also check out my Youtube Channel where I do video reviews!
I'm reviewing these addictive Miss Vickie's Spicy Dill Pickle chips from Costco today! I have been waiting for Costco to start selling these and finally found them during my last visit to Costco. I had heard people raving about these chips on social media but hadn't ever tried them.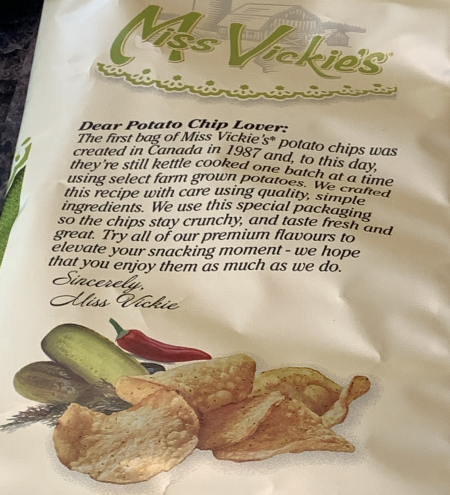 I paid $6.49 Canadian for the 572-gram bag of chips.
The best before date is about two months from the date I purchased the chips, the bag is pretty big and doesn't reseal so the faster you eat them the better. I love these chips with homemade cucumber dip or grocery store-bought dill dip. They're really flavorful so you can enjoy them alone without any dip. I served them when I had my family over and everyone loved them.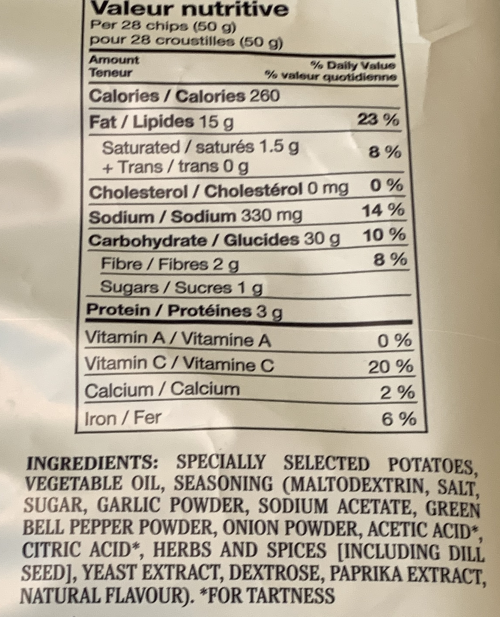 A serving of 28 chips is 260 calories, 15 grams of fat, 330 mg of sodium, 30 grams of carbohydrates, two grams of fibre, one gram of sugar and three grams of protein. I found it a bit funny that the ingredients list had "specially selected potatoes" on it.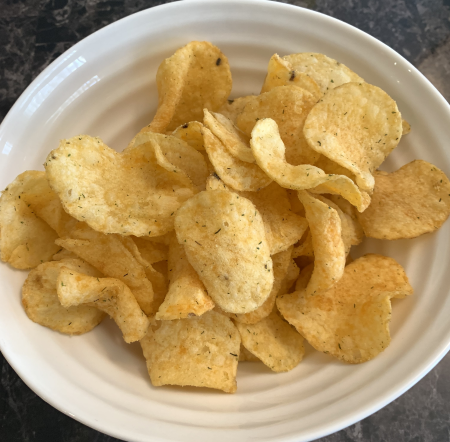 The Miss Vickie's Spicy Dill Pickle Chips from Costco definitely have some spice to them, so if you like spicy chips and dill pickle flavor, you're in luck. At first, these taste just like a very flavorful dill pickle chip but after a second you're hit with a punch of heat that lingers in your mouth! I would say the chips have a pretty good amount of heat for a chip so if you're not into spicy things or don't like dill pickle flavor, skip these. The chips themselves are nice and crunchy like kettle-cooked chips usually are!
Cost: 9.5/10
Convenience: 9/10 (I wish the bag resealed)
Nutrition: 1/10
Taste: 8/10