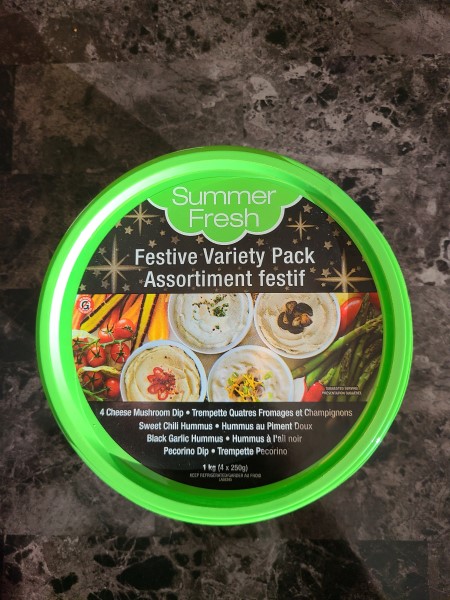 Follow me on Instagram or Facebook and also tell your friends about my blog Costcuisine where I review tons of Costco food products each week! You can also check out my Youtube Channel where I do video reviews!
Today I'm reviewing the Summer Fresh Variety Pack from Costco. This is a pack of four dips that's out in time for the holiday season.
I paid $8.49 for the 1 kg dip that contains four 250 gram separate dips. This was $2.40 off the regular price of $10.89.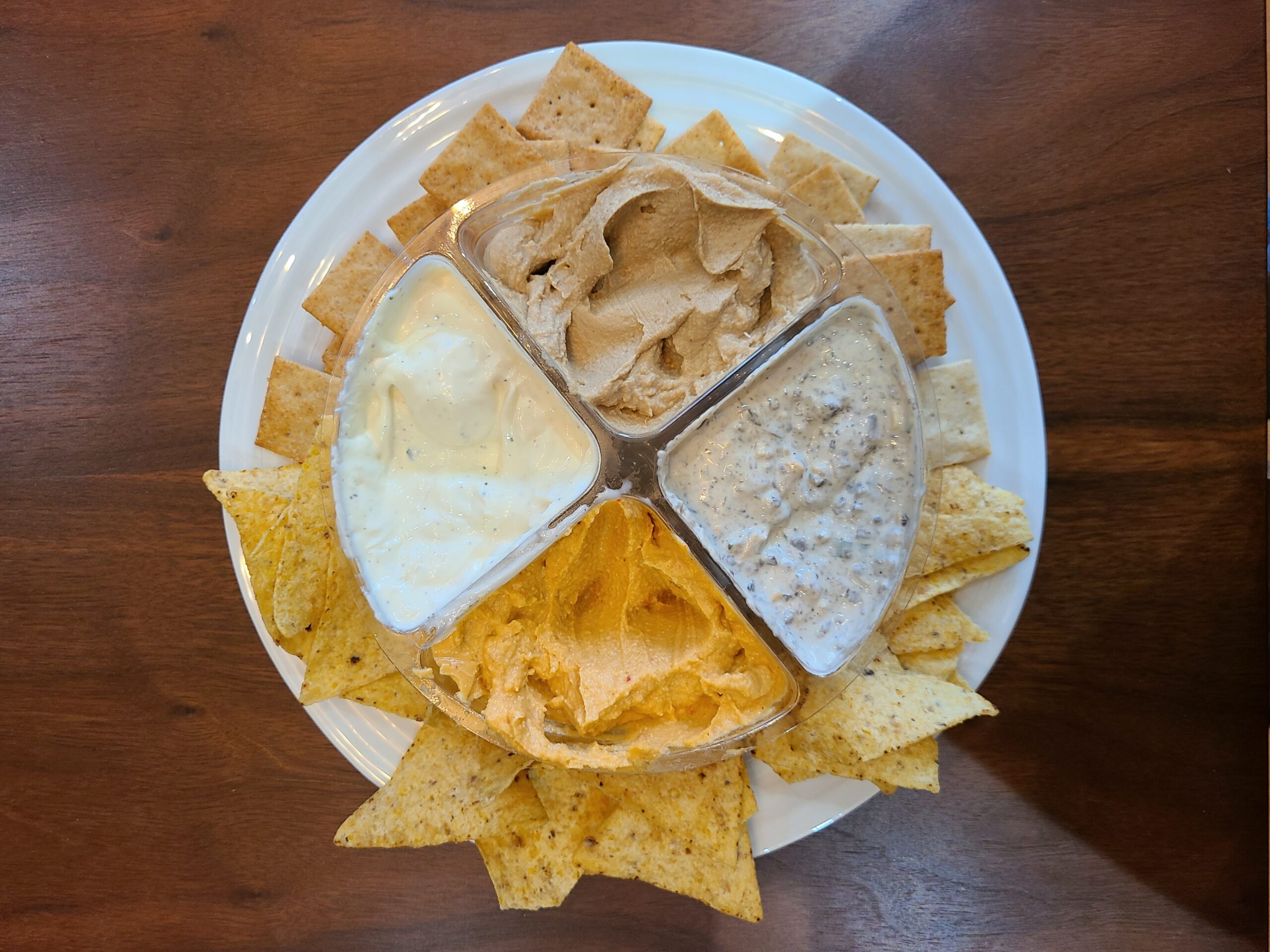 The best before date on the Summer Fresh Festive Dip is about 10 days from the date I purchased the dip. This dip goes well with crackers, tortilla chips and raw vegetables! Once opened I would try to finish the dip within about five days. It also needs to be kept in the refrigerator.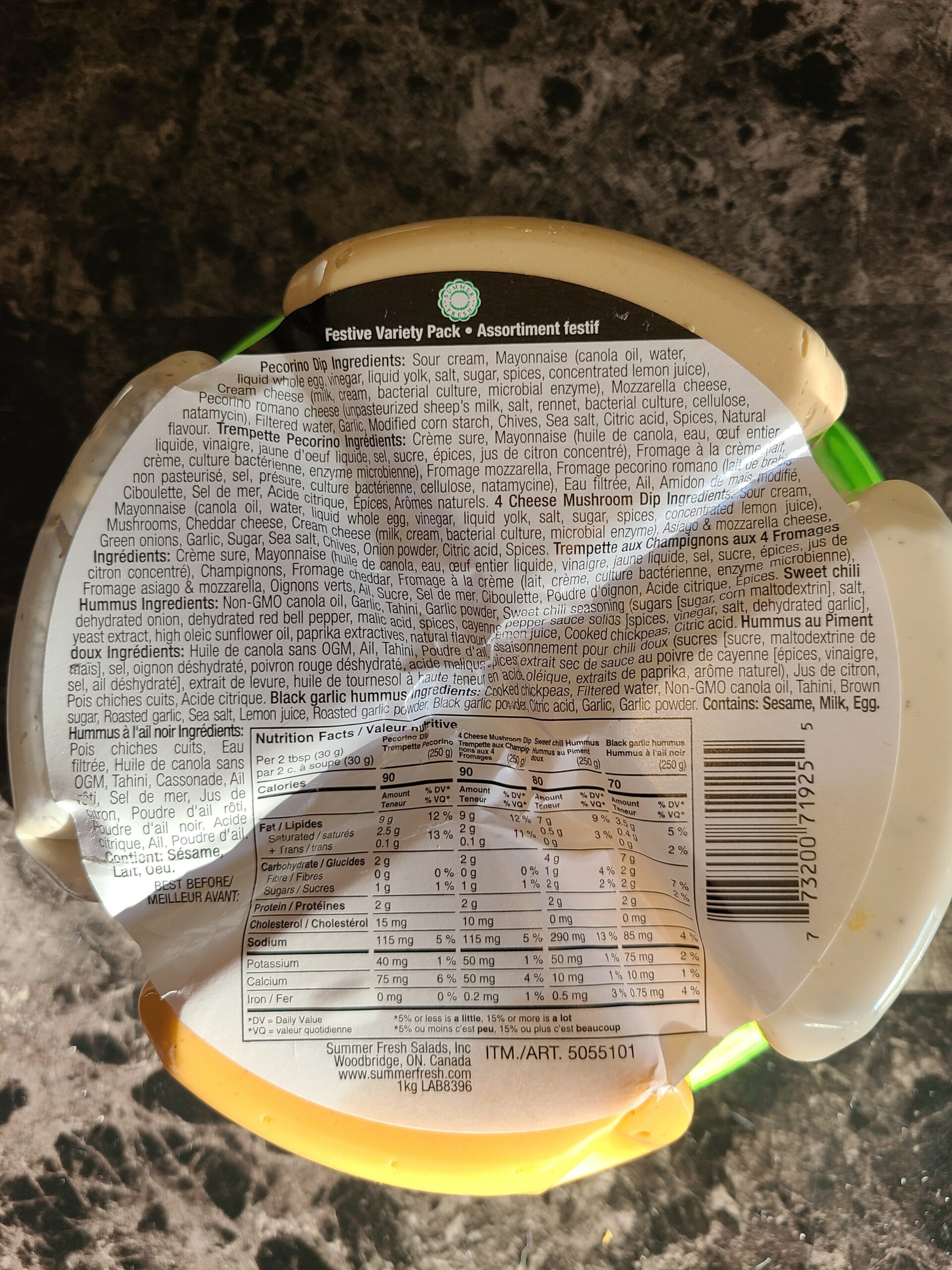 The nutrition facts for the Summer Fresh Festive Dip pack vary depending on the flavour of dip. You're looking at about 70 to 90 calories, three and a half to nine grams of fat and two to seven grams of carbohydrates.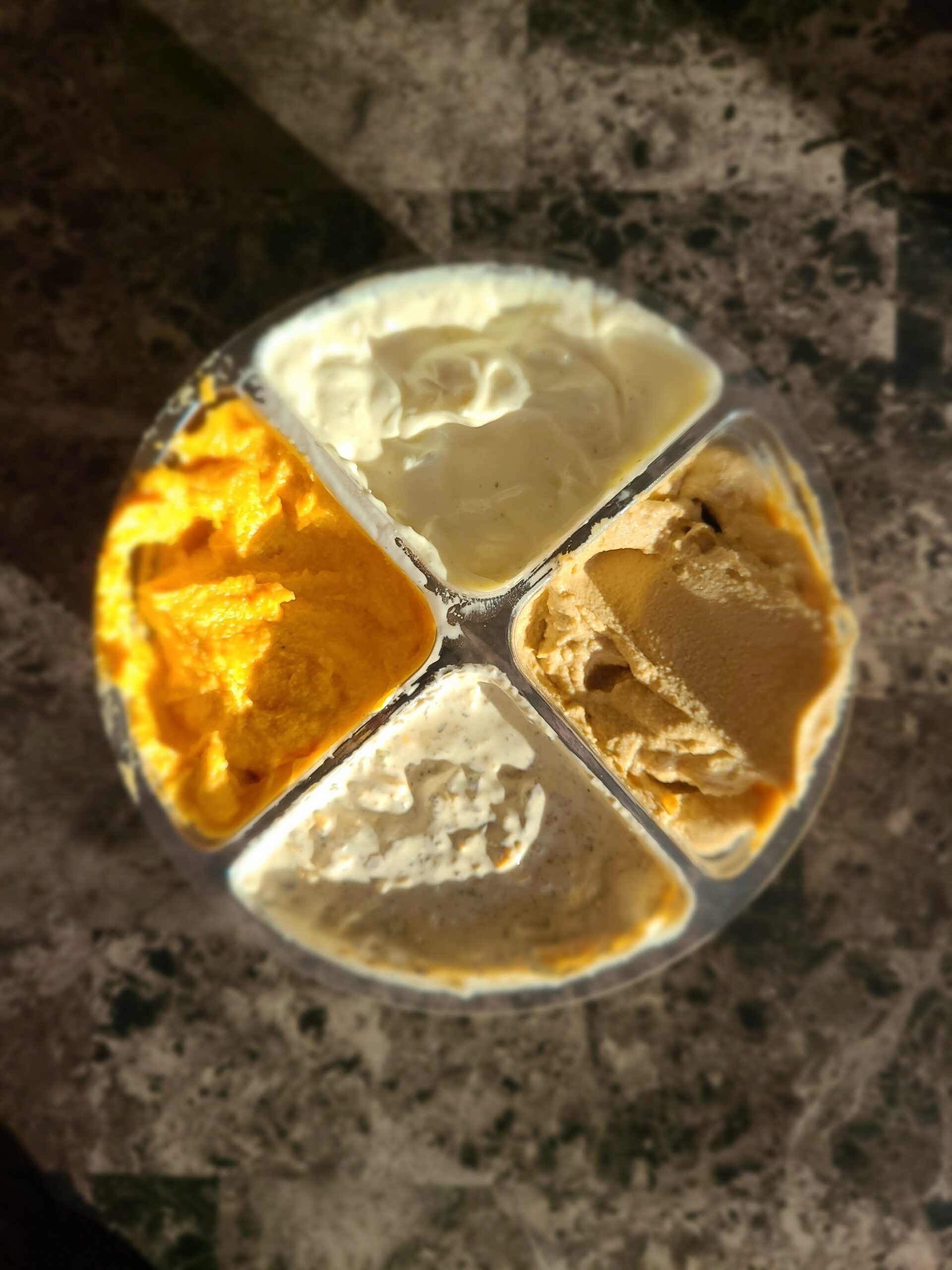 I didn't enjoy this as much as I enjoyed the Summer Fresh Summer Fun Pack from Costco. The black garlic hummus has a strong garlic flavour and is very thick. I enjoy the chipotle hummus better than the black garlic hummus. The chipotle hummus has an initial sour flavour and then a bit of heat. The four cheese mushroom dip kind of tastes like canned mushroom soup in the form of a dip with some added cheese. It's creamy and has chunks of mushrooms, it would pair well with plain chips or raw vegetables. The pecorino dip is my favourite, it's very mild and creamy, almost like a sour cream dip with a bit of cheese flavour. My least favourite dip is the mushroom one.
Overall taste: 6.5/10
Cost: 9/10
Convenience: 10/10
Nutrition: 410 (pretty typical for dips)