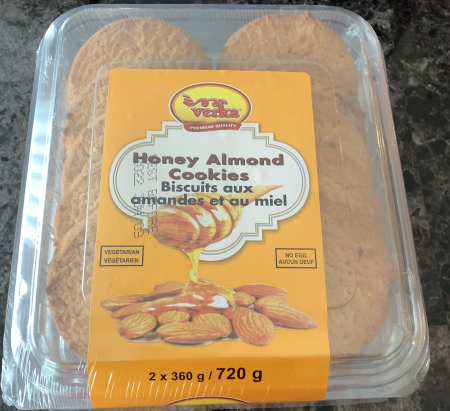 If you like my reviews for Costco food products the greatest thing you can do is follow me on Instagram or Facebook and also tell your friends about my blog Costcuisine where I review tons of Costco food products each week! You can also check out my Youtube Channel where I do video reviews!
Today I'm reviewing a Costco product I was skeptical about, didn't want to try but actually turned out I loved! The Verka Honey Almond Cookies.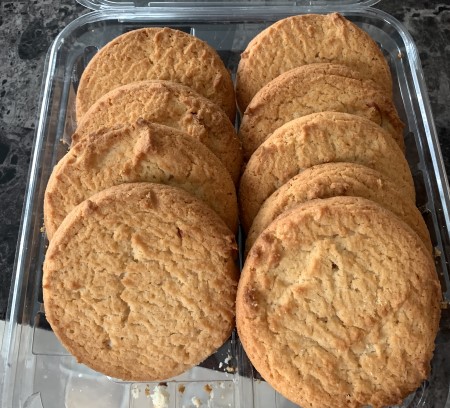 You get two packs of 10 cookies for $4.99 Canadian which is really reasonable! The cookies aren't small so $4.99 is a very good price.
The best before date listed on the package of the cookies is about ten months from the date we purchased them. I'm not really sure how this is possible but that's what the package says! I love these cookies with tea or cookie as an afternoon pick-me-up. The plastic containers they come in are resealable so the cookies stay fresh.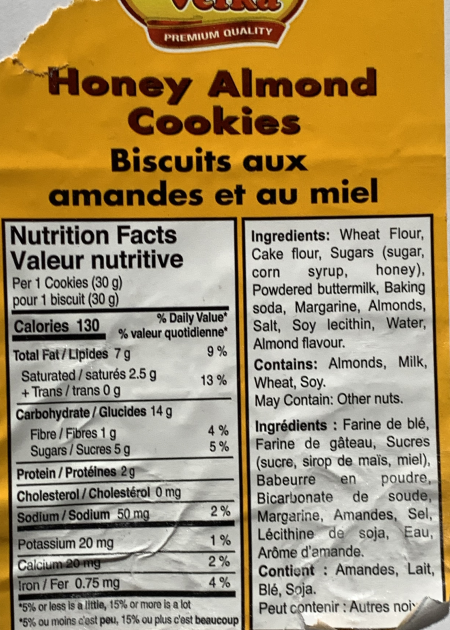 The Verka Honey Almond Cookies have 130 calories, seven grams of fat,14 grams of carbohydrates, one gram of fibre, five grams of sugar, two grams of protein and 50 mg of sodium. A reason why I love these cookies is that they are not super high in sugar or calories, the fat is coming from the almonds and margarine. They also have pretty straight-forward, simple ingredients.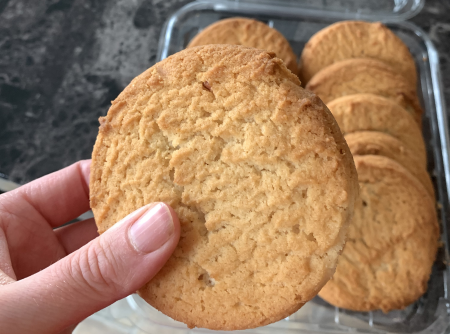 I wanted to review these because the packaging isn't great looking, the cookies look kind of boring but they're actually really good! These are light and soft, they're a little dry and subtle in flavor. You taste the honey flavor more than the almond but can still taste a slight amount of almond. The overall flavor reminds me of the same flavor animal crackers have, which I like. These are perfect for someone who wants a less sweet, simple cookie.
Cost: 10/10
Convenience: 10/10
Nutrition: 0/10
Taste: 7.5/10