If you like my reviews for Costco food products the greatest thing you can do is follow me on Instagram or Facebook and also tell your friends about my blog Costcuisine where I review tons of Costco food products each week! You can also check out my Youtube Channel where I do video reviews!
Today I'm reviewing the Lindt Lindor Easter Chocolates! We love Lindor and bought a box of these to specifically try the pistachio flavor and the milk and white chocolate flavor that are in this box.
For a 608 gram box I paid $17.99 Canadian which isn't cheap but if you've had Lindor before they're not a cheap quality chocolate.
Each chocolate is individually wrapped and there are five different flavors. Milk, dark, stracciatella, pistachio and milk and white chocolate. These are perfect for an Easter egg hunt, to give as a gift or just have around the house to offer to guests. The best before date is about six months from the date we purchased the chocolates.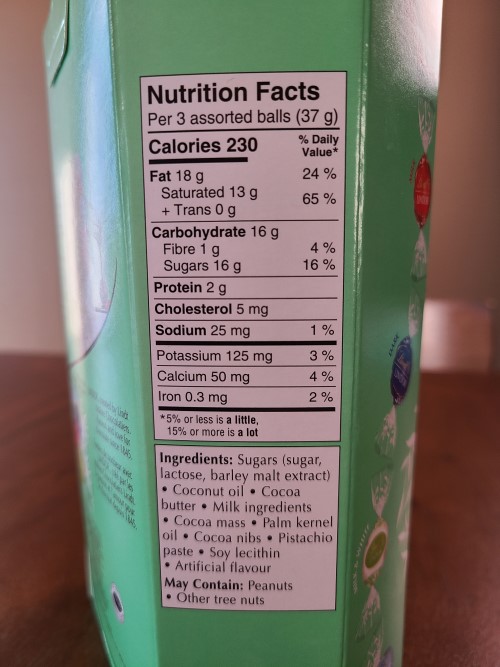 Three chocolates are 230 calories, 18 grams of fat, 16 grams of carbohydrates, one gram of fibre, 16 grams of sugar and two grams of protein.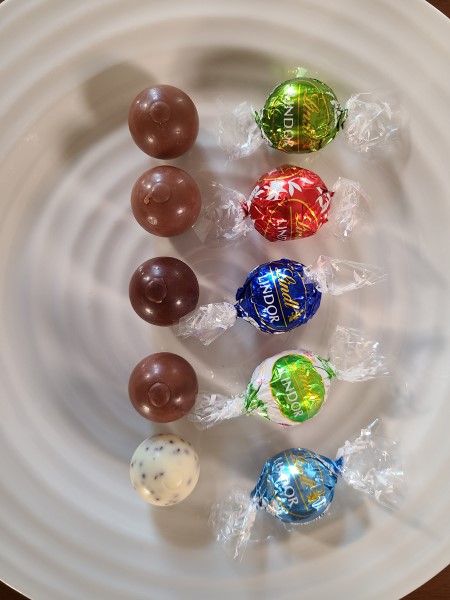 My favorite flavor is the classic milk chocolate in the red wrapper, it's so smooth, silky and is probably the best milk chocolate I've had. Dark is just a regular dark chocolate that's also really smooth and silky. Stracciatella has a white chocolate shell and white chocolate creamy center with flakes of chocolate that give it a nice crunchy texture. Pistachio is unique and quite sweet, it definitely tastes like pistachio. Milk and white chocolate is exactly what you'd expect. It's sweeter than the milk chocolate due to the sweetness of the white chocolate and more rich and chocolatey than the white chocolate because of the milk chocolate. Overall these chocolates are high quality and delicious and would be what I recommend from Costco for Easter or just to enjoy!
Cost: 7.5/10
Convenience: 10/10
Nutrition: 0/10
Taste: 9/10