If you like my reviews for Costco food products the greatest thing you can do is follow me on Instagram or Facebook and also tell your friends about my blog Costcuisine where I review tons of Costco food products each week! You can also check out my Youtube Channel where I do video reviews!
Today I'm reviewing the Nestle Coffee Crisp Ice Cream Bars from Costco! Did you know that Coffee Crisp isn't available in the United States? Lucky us!
The box comes with 20 individually packed ice cream bars, each bar is 80 milliliters and I paid $16.99 Canadian for the box which isn't cheap at all but it will be cheaper than buying one bar at your local convenience store or from the ice cream man.
Each bar is individually wrapped which makes these easy to store in your freezer. They're great for a snack on a hot summer day or to offer guests if you're hosting a barbecue. Unfortunately these may contain peanuts and tree nuts which may make it hard to offer to all the neighborhood kids!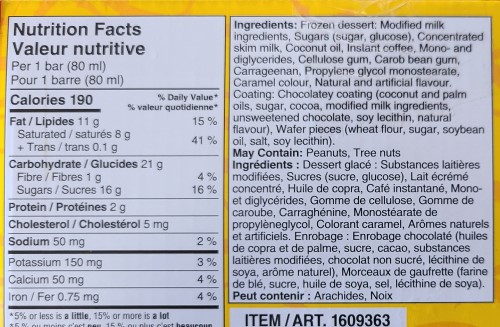 One bar is 190 calories, 11 grams of fat, 21 grams of carbohydrates, one gram of fibre,16 grams of sugar, two grams of protein and 50 mg of sodium. Obviously these aren't healthy for you. The ingredients list is quite long with a lot of ingredients I don't love like carrageenan and palm oil.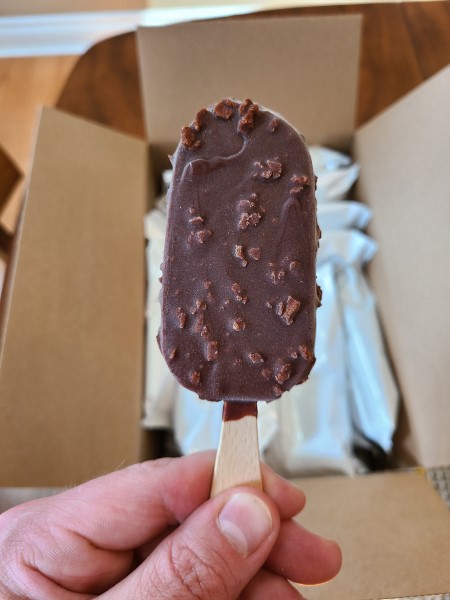 I find the coffee flavor really subtle in these bars, I taste more chocolate than any coffee flavor. The one thing that does make these taste like Coffee Crisp is the little chunks of wafer that are in the chocolate coating.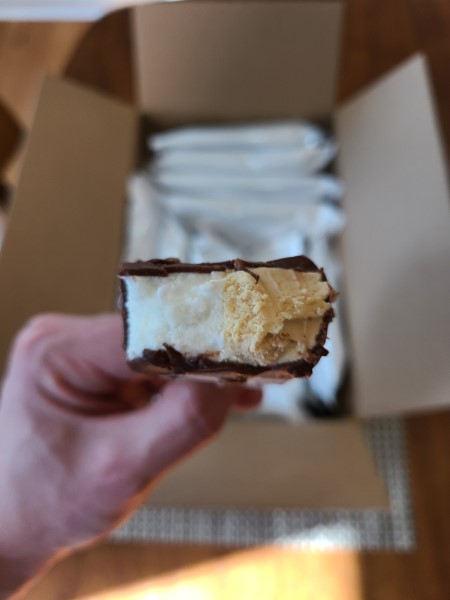 The coffee ice cream in the bar is pretty yummy and has a sweet but very mild Coffee Crisp flavor. I found the vanilla ice cream doesn't taste like much. The chocolate on the outside is pretty tasty and tastes like it's decent quality. If you look at the bars as just an ice cream bar they're really tasty but if you're a huge Coffee Crisp fan (like me) and want a frozen dessert replica of the chocolate bar, these aren't that.
Cost: 6.5/10
Convenience:10/10
Nutrition: 0/10
Taste: 7.5/10