I also posted a Youtube video review for the Costco Boba Bam Instant Boba Pack. 
If you like my reviews for Costco food products the greatest thing you can do is follow me on Instagram or Facebook and also tell your friends about my blog Costcuisine where I review tons of Costco food products each week! You can also check out my Youtube Channel where I do video reviews!
Today I'm reviewing the Russet House Organic Crispy Sweet Potato Fries! I absolutely love sweet potato fries and find that they pair so well with my current obsession, the Costco Culinary Treasures Jalapeno Lime Aioli,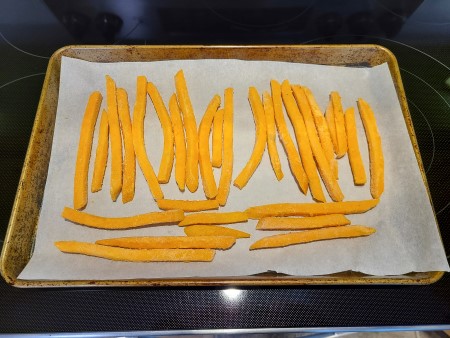 I paid $10.99 Canadian for the four pound bag which is not bad for such a big bag of fries!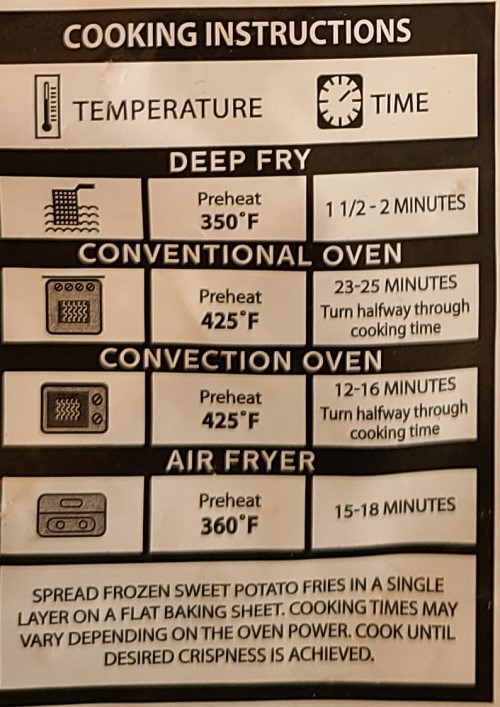 I baked these using the conventional oven methods but you can also cook them in the air fryer, convection oven or in the deep fryer. Using the oven method despite cooking them for longer than the instructions stated I found they didn't get as crispy as I like. Even after broiling them for a few minutes! This big bag is awesome to have around when you're hosting a bunch of people for an outdoor barbecue like I am tonight! The fries need to be kept in the freezer.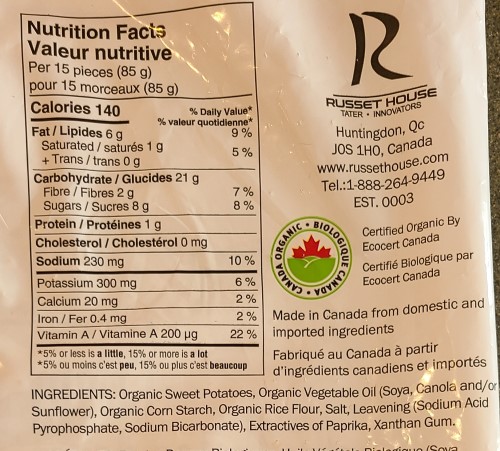 An 85 gram serving (about 15 fries) is 140 calories, six grams of fat, 21 grams of carbohydrates, two grams of fibre, eight grams of sugar, one gram of protein and 230 mg of sodium. The ingredients list is pretty straight forward, I don't love the oils they use but I'm happy to see they're gluten-free. Sweet potatoes do have a ton of nutritional benefits but when you smother them in aioli it kind of negates the benefits.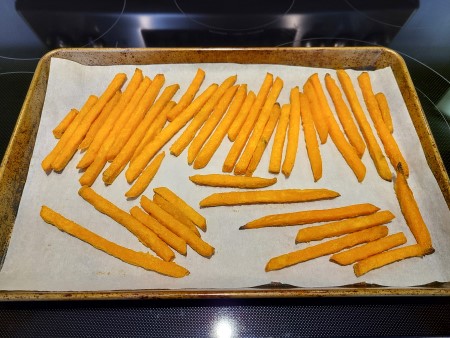 The flavor of the fries is great, they taste like roasted sweet potatoes in fry form. They pair well with burgers, hot dogs and pulled pork. I highly recommend either buying aioli or making your own to pair with the fries, it just adds extra goodness. They're not very salty so you may want to add a bit of your own extra seasoning. I find the McCain sweet potato fries get a bit more crispy but they're also not organic and have a lot of extra ingredients. These aren't my favorite sweet potato fries, I prefer McCain or restaurant ones but I'll surely finish my bag.
Cost: 9/10
Convenience: 9/10
Nutrition: 7/10
Taste: 7.5/10