If you like my reviews for Costco food products the greatest thing you can do is follow me on Instagram or Facebook and also tell your friends about my blog Costcuisine where I review tons of Costco food products each week! You can also check out my Youtube Channel where I do video reviews!
Today I'm reviewing the Costco Duso's Slow Cooked Braised Beef Ravioli. I always like trying the fresh pasta from Costco because they tend to make quick and easy meals and also wanted to know how this beef ravioli tasted!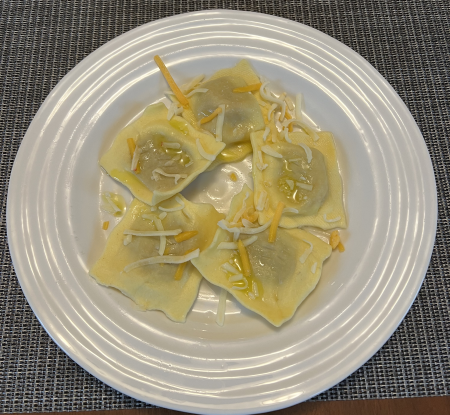 I paid $14.99 Canadian for the two-pack of ravioli. The entire pack of two is 750 grams and each single pack is 375 grams. After tasting it, I would say this is overpriced.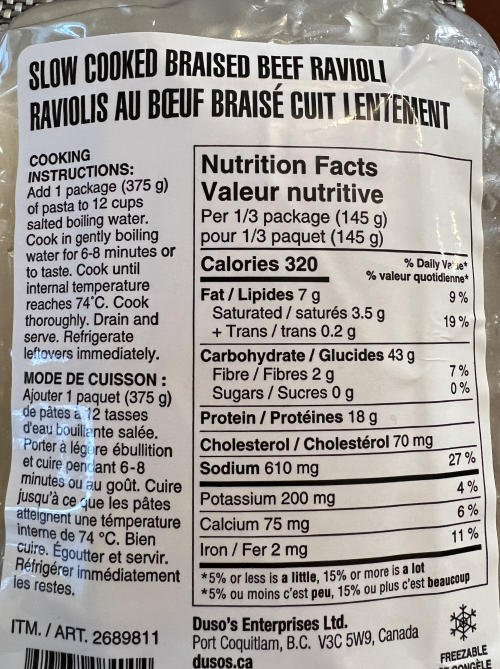 The ravioli is very easy to cook, all you have to do is add one package to 12 cups of boiling water and cook the pasta for six to eight minutes. I wasn't sure what kind of sauce to pair with the ravioli so I chose to sprinkle a bit of cheese on top and olive oil to get the true flavor of the ravioli. Afterwards I tried it with tomato sauce.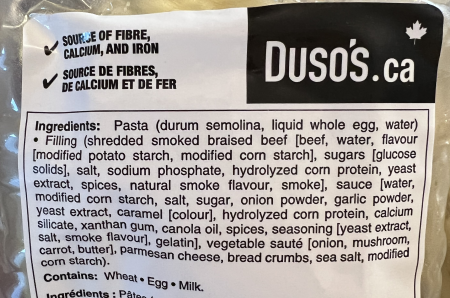 One third of the package of ravioli is 320 calories, seven grams of fat, 43 grams of carbohydrates, two grams of fibre, zero grams of sugar, 18 grams of protein and 610 mg of sodium. One third of the package isn't that much ravioli. If I were really hungry I could easily eat half of the package. The ingredients list also doesn't have the most natural ingredients listed.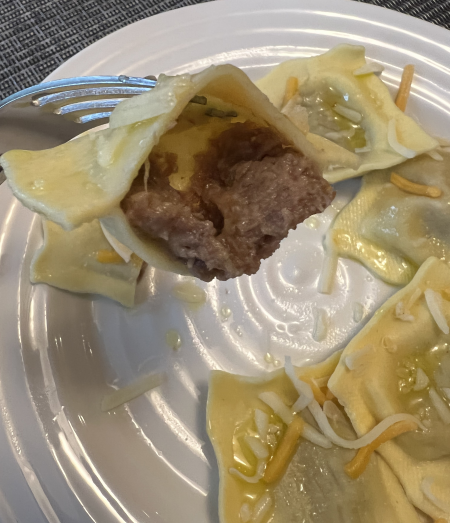 I didn't love this and don't recommend it. The beef is extremely strongly seasoned and has a bit of an off flavor. Adding red tomato sauce makes it a lot better but I still don't love it. The texture of the pasta is fine but the beef texture is very soft and mushy. It looks like a paste. Overall I found the flavor to taste overly processed.
Cost: 6/10
Convenience: 9/10
Nutrition: 4.5/10
Taste: 4/10