If you like my reviews for Costco food products the greatest thing you can do is follow me on Instagram or Facebook and also tell your friends about my blog Costcuisine where I review tons of Costco food products each week! You can also check out my Youtube Channel where I do video reviews!
Today I'm reviewing the Yves Veggie Cuisine Ultimate Veggie Burger. I've tried a few different similar items from Costco like the dr.Praeger's Veggie Burgers and the Don Lee Farms Organic Veggie Bites.
I paid $12.99 Canadian for the box of 12 veggie burgers which in my opinion is quite reasonable! Just over a dollar for a burger.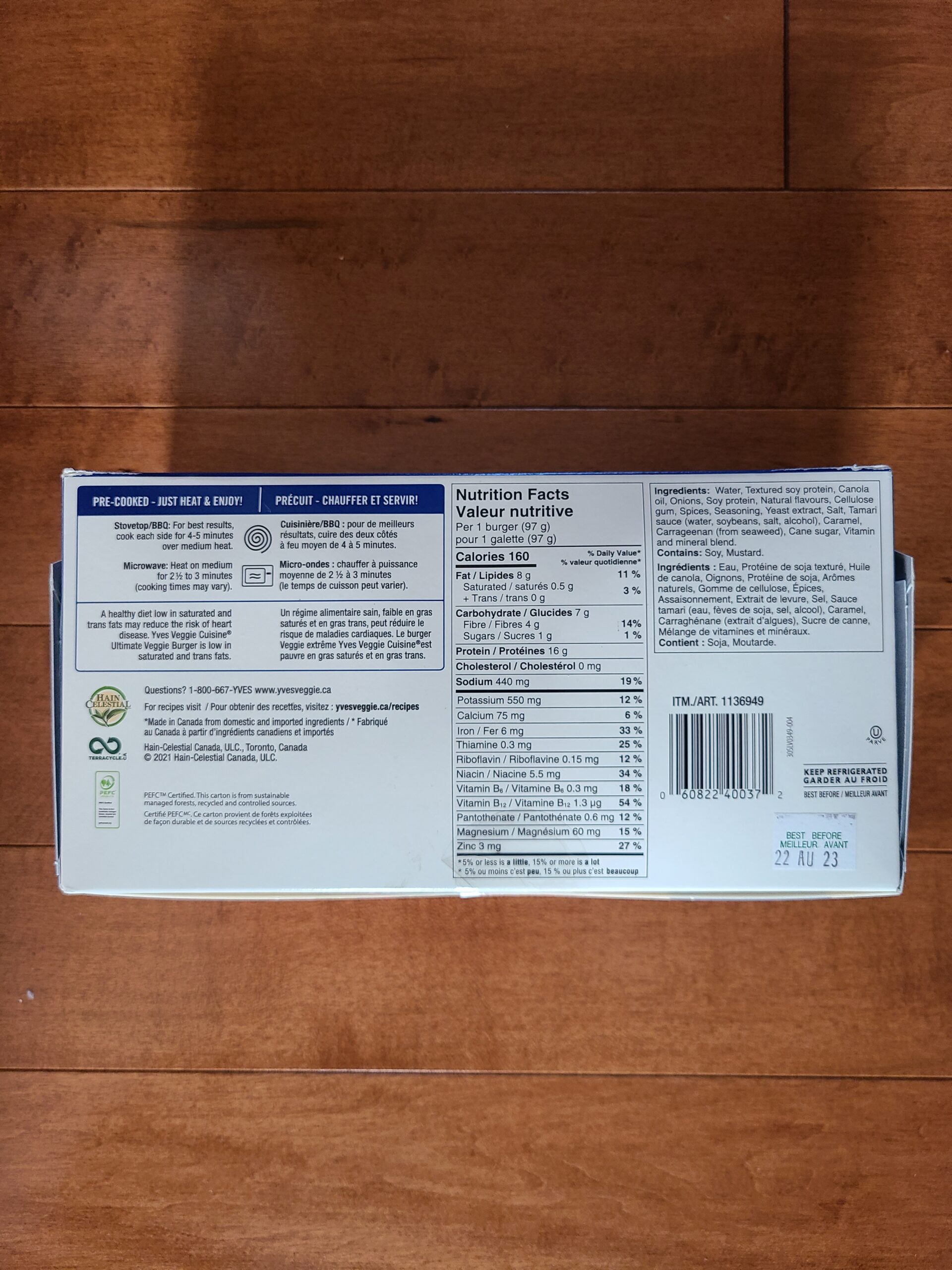 The burgers can be cooked on the stovetop, barbecue, or microwave. You could also probably cook them in the air fryer. The best before date on the veggie burgers is about a month and a week from the date that I purchased them and the burgers need to be kept refrigerated. You can serve these in a bun like a traditional burger or be a bit creative and add them to a wrap or salad.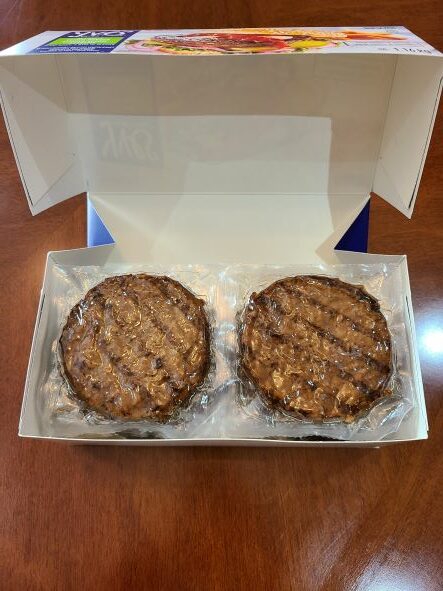 One burger is 160 calories, eight grams of fat, seven grams of carbohydrates, four grams of fibre, one gram of sugar, 16 grams of protein and 440 mg of sodium. They're quite low in carbohydrates and calories and decently high in protein! The main ingredient in the veggie burgers is soy so if you have a soy allergy, be aware these are mostly soy! There are other veggie burgers that have more actual veggies in them, like carrots, broccoli and peppers, but these appear to only have onions as a vegetable in them.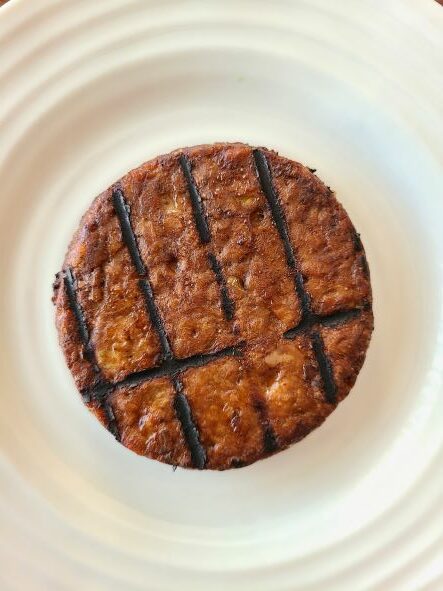 These are very moist veggie burgers, even after barbecuing them. I've had dry veggie burgers in the past and these are much moister. I don't love the flavor, there's an odd aftertaste, almost like cardboard and mushrooms but there are no mushrooms on the ingredients list. These veggie burgers do slightly resemble meat in flavor. Not a good meat flavor though, almost like a gamey meat flavor. They're very well seasoned and my husband liked these more than I did. He thought they were one of the better veggie burgers we've tried. If you add them to a bun with condiments the individual flavor is less noticeable and it tastes more like a regular burger.
Cost: 9/10
Convenience: 10/10
Nutrition: 6/10
Taste: As a veggie burger my husband gives these an 8 and I give them a 6/10.