If you like my reviews for Costco food products the greatest thing you can do is follow me on Instagram or Facebook and also tell your friends about my blog Costcuisine where I review tons of Costco food products each week! You can also check out my Youtube Channel where I do video reviews!
It's hot here so we've been eating barbecue food with cold salads as a side. I went to Costco last Thursday and decided to pick up this Summer Fresh Citrus Chickpea Salad to try this weekend.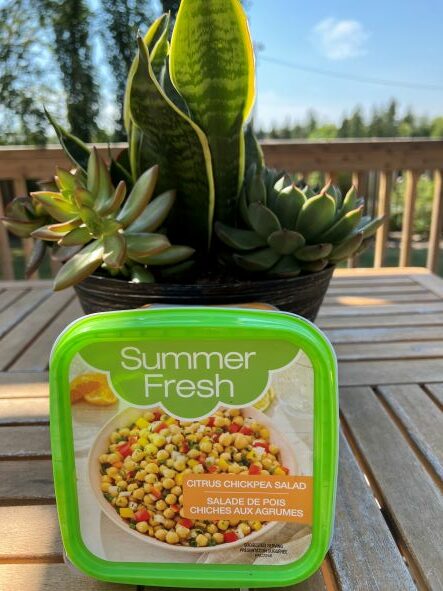 The 1.2 kg container costs $10.99 Canadian at Costco. It's quite a large container of chickpeas but after tasting it I think $10.99 is a bit on the expensive side.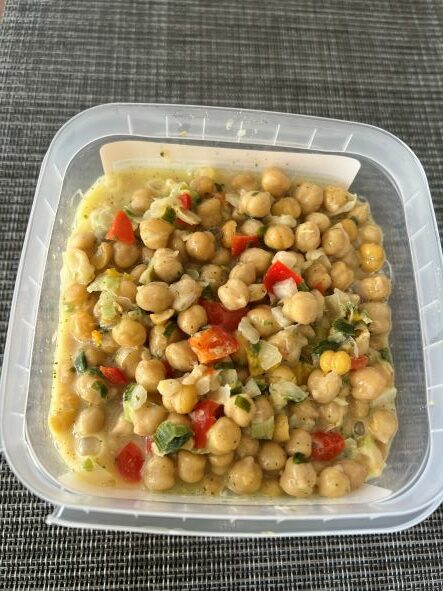 The "salad" needs to be kept refrigerated and the best before date is about three weeks from the date we purchased it. However, after it's opened the salad should be consumed within five days according to the packaging. I liked the idea of this salad to have alongside barbecue chicken or salmon.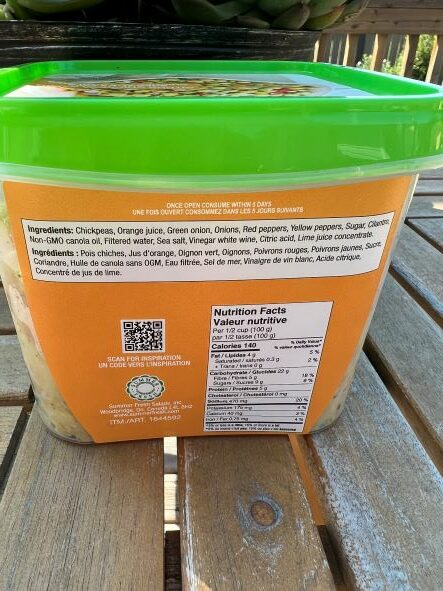 For a half cup serving there are 140 calories, four grams of fat, 22 grams of carbohydrates, five grams of fibre, nine grams of sugar and five grams of protein. A half-cup serving would be quite filling due to the fact this is basically just chickpeas so the amount of calories etc for one serving doesn't seem like too much. The ingredients list isn't too long and I like when I see ingredients I'm familiar with and don't have to google to find out what they are and why they're added. The main ingredient is chickpeas which I expected because this is basically a giant container of chickpeas. This is gluten-free and vegan so that's a bonus! Chickpeas are a great source of plant-based protein.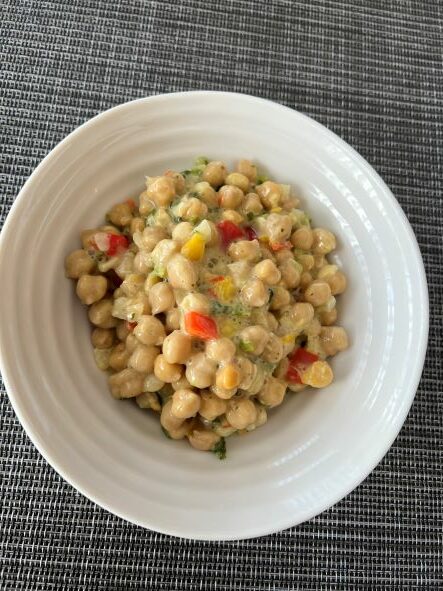 I love chickpeas so I thought I would love this salad but I, unfortunately, was immediately turned off by the appearance, texture and noise it made as I mixed it up. It's very soupy and gelatinous, when you take a bite there are strings of a jelly-looking sauce that just seem unappealing to me. The flavor is mainly of chickpeas with a slight hint of citrus and sweetness. Otherwise, there's not much flavor coming from the vegetables because there is really only a scant amount of them in the salad. I wasn't at all wowed by this salad and wouldn't buy it again but it wasn't horrible, just nothing special tasting. I feel that if it was served to guests they might be a little turned off by the appearance and texture.
Cost: 6/10
Convenience: 10/10
Nutrition: 6/10
Taste: 5.5/10