Location: Burnaby (Willingdon), BC
SPONSORED: Visit the wireless kiosk and add a line to your Bell Small Business Plan and save $600 over 2-years.*
Plus, members get access to exclusive member benefits, like 10% off eligible small business plans and bonus wireless earbuds and a car charger with activation.
*With Bell SmartPay™ on eligible 2-yr. small business plans. Conditions apply. See in-warehouse for details."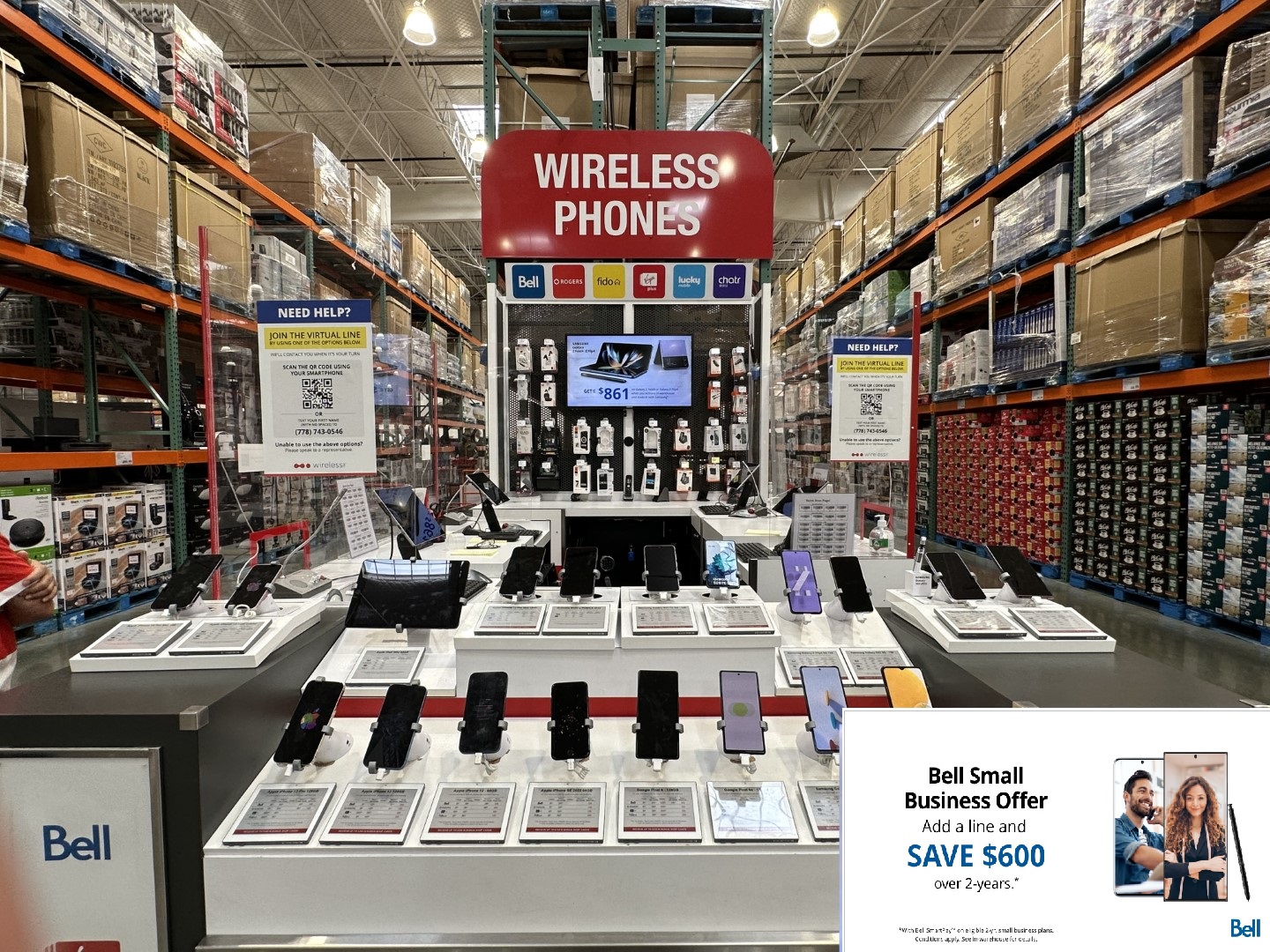 Hi Everyone!
I hope you are all having a great week!  It is another week of change for our family as my wife goes back to work this week after her maternity leave.  Her first day of work was supposed to be today, but her office is not working today due to the Day of Mourning for the Queen.  It has already been hard this week with all three children having runny noses all week.  I'm still working on getting the posts out earlier!  As long as everyone recovers from the illnesses and don't get new colds, week should be much better 🙂
There were LOTS of items on sale this week.  I especially noticed lots of sales in the clothing section.  If you are looking for Diapers / Pull-Ups / Baby Wipes, this is your last week of the sale.  Next week Diaper Genie Refills will go on sale which will complete my inventory of Baby Essentials for the next 6 months.  Usually Diapers / Pull Ups go on sale every 6 months, while Diaper Genie Refills go on sale once a year (for those of you counting).  For some reason, my diaper photos didn't turn out today, but all the diapers and Pull-Ups are on sale this week.
I've never seen the Kirkland Signature Chicken Salad (in the deli) go on sale before, but I've heard good things about making a sandwich with the Croissants from the Deli.  It was nice to see the BC Peaches and BC Nectarines for sale right now.
If you haven't had a chance to check out the Costco Flyer for October 2022, make sure to click here: https://cocowest.ca/2022/09/costco-canada-may-flyer-preview-september-26-october-23-2022/  There are lots of items on sale next week so don't go buying something this week that will go on sale next week.
If you do have to purchase something that will go on sale next week, make sure to hold on to the receipt.  You can take the receipt in during the sale period and they will give you a refund (the item must be in stock to receive the credit)
Happy Shopping!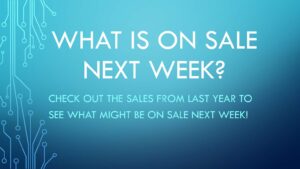 Costco Flyer for September 12-25, 2022, for BC, AB, SK, MB

Costco Sale Items for September 19-25, 2022, for BC, AB, SK, MB
EARLY ACCESS Members must log in to access pictures:  https://cocowest.ca/cocologin/
Memberships can be purchased here.  Photos will be available free to the public the following day at 5:00AM Pacific Time