Location: Burnaby (Willingdon), BC Costco
Hi Everyone!
Well everyone, I am posting a little bit late today because there were so many photos (over 250 items) to take today that my phone ran out of batteries when I was almost done, so I had to go back to the car to recharge.  Then on my way back home there was an accident that closed down the Port Mann Bridge so I ended spending hours in traffic on my way home.
We had to cancel our trip to the Gulf Islands as our whole family was sick last week.  It was not a good sign when 7/24 kids were not in school last Monday.  We kept my daughter home starting Tuesday, but it was too late and she had a runny nose by the afternoon.  By Thursday all the kids seemed to be affected.  It wasn't COVID, but the thought of taking 2 kids and a 6 month old to a cabin with no running water and electricity seemed a little too much to take on right now.
Picture Quality Upgrade!
The good news is that we have finished completely re-writing the software we use to process photos and I hope you will all notice a big improvement in the quality of the photos from now on.  These new changes will make it easier to add new features to the blog.
Colour and improve quality of photos has now been returned to the price tags as well!  You can even also click on the photo to see an even higher quality photo.  Thanks to everyone who signed up to become a paid member of the site.  I hope to continue to improve the site to increase its ability to save people money at Costco!
I picked up a couple packages of Diaper Genie Refills, Cheerios, Cretor's Chicago Mix, Que Pasa Jalapeno Lime Chips, Naked Juice Smoothies, Red Lobser Biscuit mix, Whole Blends Kids 2 in 1 Shampoo, Beyond Meat Burgers and some That's It Mini Fruit Bars.  It is a little early for Pumpkin Pie, but I might be convinced next week 🙂
I also picked up a Ring Light to use as a cheap backlight my Zoom calls.
Garnier SkinActive Micellar Rose Water Contest Winners!
I also wanted to say Congratulations to: Jelena Kolic, Judy Zimmermann & penchia who have been randomly selected to win a $50 Costco Cash Card courtesy of Garnier SkinActive Micellar Rose Water! Please send me a message with you contact information to collect your prize!
I'm still waiting to hear back from Penchia so if you are reading this, please send me a message!
Thank you to Garnier SkinActive Micellar Rose Water for sponsoring our blog!  If you are looking for a great All-In-1 hydrating facial cleanser and makeup remover, pick up a package on your next trip to Costco!  CLICK THE PICTURE BELOW to read our review!
CONTEST TIME!!! Garnier SkinActive Micellar Rose Water Review
Have a great week everyone and Happy Shopping!
RETURN OF THE FOUNDERS DISCOUNT!
I have re-opened the "FOUNDERS" discount for the Early Access to the blog.  I am using the proceeds of the memberships to fund upgrades to the blog!
As a bonus, the paid membership gives you access to the Monday posts on Monday afternoon instead of Tuesday Morning at a cost of $19.97 for one year (52 weeks).  You will also have the option of signing up for a new customizable mailing list so you can choose to the updates you want.  If you decide to purchase an Early Access Membership and use the discount code "FOUNDERS" before 2021-09-30, you will get $10 off your annual membership AND have that rate grandfathered forever!
Once you have signed up, to get the early pictures, just use your username and password at the following login: http://cocowest.ca/cocologin  When you are signed in, you will be able to see the pictures as soon as they are published on Monday!
If you don't sign up for Early Access, no problem!  The blog is still free and will be available to everyone on Tuesday Morning at 5:00AM Pacific time.
Happy Shopping Everyone!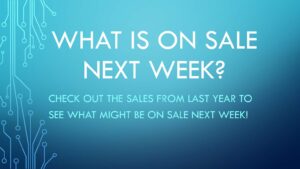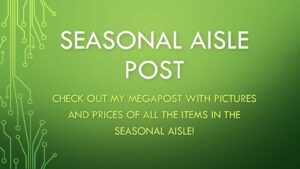 Costco Flyer for Sep 27 to Oct 24, 2021, for BC, AB, SK, MB

Members must log in to access pictures:  https://cocowest.ca/cocologin/