Location: Port Coquitlam, BC
We've partnered with @vegaplantnutrition to promote the chocolate Vega Sport Plant-based protein powder available at Costco for $49.99!
I've added this to my morning routine, and I've gotta say I quite enjoy it.
It's got a subtle chocolatey nutty flavor to it, but it doesn't have that chalky/powdery aftertaste that I've experienced before with other powdered protein mixes. This is more of a pleasure to drink, as opposed to a "I have to drink this" experience. The powder mixes up easily in a blender bottle, (so no fuss if you're just mixing it with water) and it contains all the essential amino acids, 30g protein (more grams of protein per serving than any other plant-based protein available at Costco) and probiotics I need to get me going for the day!
But why stop at just protein shakes, You could add this to food as well! Add it to oatmeal, or make your own protein pancakes or waffles. You could even make some delicious protein packed cookies!
Add some deliciousness to your cart on your next trip to Costco, and give the Vega Sport Plant-based protein powder a try!
Hi Everyone!
I hope you are all doing well!   I love it whenever there is a week with new coupons.  I filled my cart up with Cheerios, Kodiak Protein Pancake Mix & Diaper Genie Refills.  There were way more sales than usual today so the post has taken a little longer than usual (I've got to enter in all the product data for the captions / database.)
If you haven't already picked up a snow brush for your car, you should grab one while it is on sale.  Blistex is also on sale if you are looking to protect your lips from cold weather.  Kraft Dinner.  I picked up some aluminum foil, Soft Soap, and Apple Cider Vinegar (which I haven't seen go on sale before)
It looks like this week (except for the Friday Statutory Holiday) will be back to our usual schedule!   No one is sick so far and so we should have a good routine for the rest of the week.
Happy Shopping!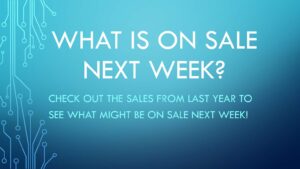 Costco Flyer for September 26 – Oct 23, 2022, for BC, AB, SK, MB

Costco Sale Items for September 26 – October 2, 2022, for BC, AB, SK, MB
EARLY ACCESS Members must log in to access pictures:  https://cocowest.ca/cocologin/
Memberships can be purchased here.  Photos will be available free to the public the following day at 5:00AM Pacific Time